VTiger Drag and Drop Documents is an extension designed to boost efficiency when uploading documents to VTiger. It allows the user to simply drag and drop file anywhere on the screen and the file is created as a document and linked to VTiger record (one that file was dropped on).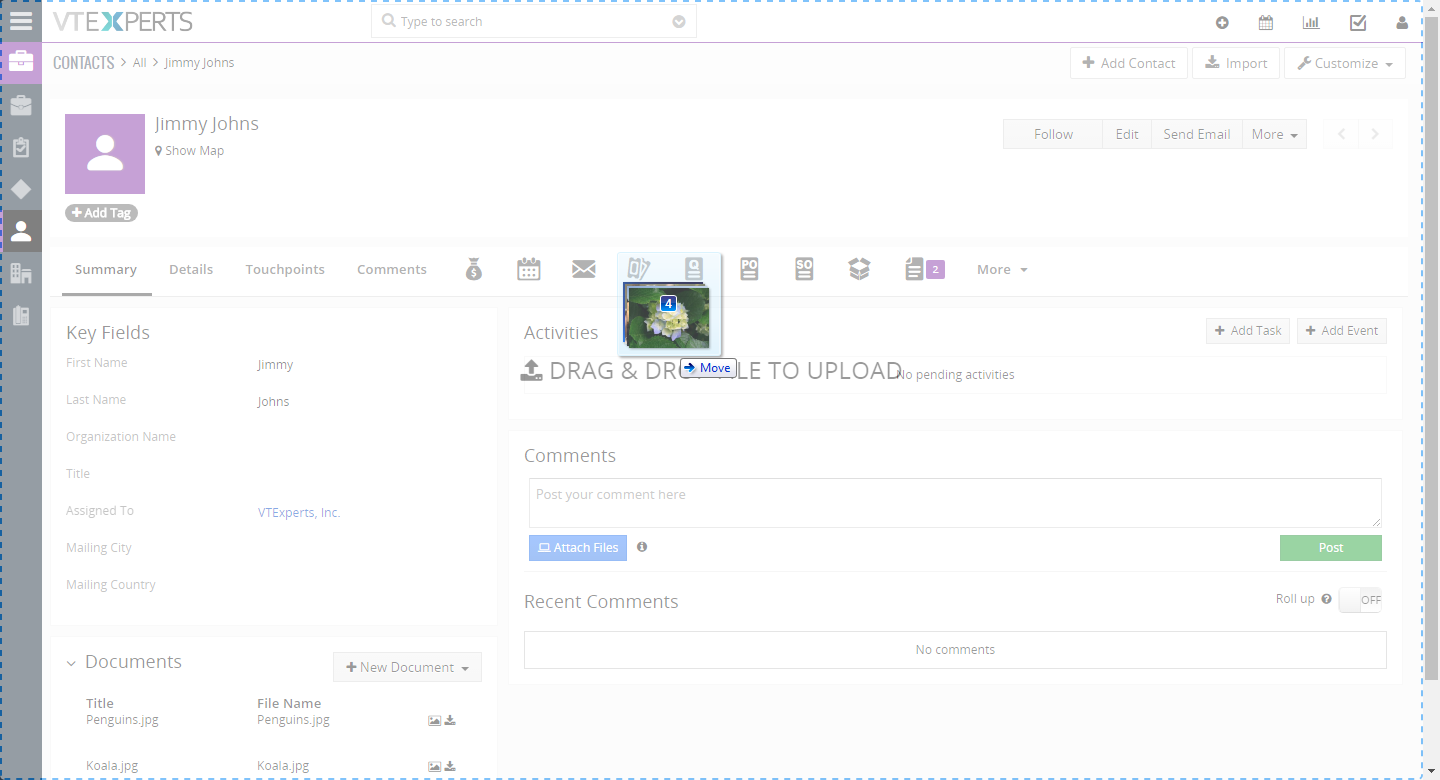 How it Works?
It works in the simplest way possible. As the names suggests, you need to DRAG & DROP. For example;
– Select any documents from your file system.
– Drag them into VTiger – any record's window (this is important; it won't work in the main screens of modules or dashboard).
– Drop.
– It will upload the dropped documents and link them to the opened record. The uploaded docs/files can be found in the document view in the record.