Advanced Comments extension for VTiger is simply an enhancement to existing comments functionality. It adds up to two picklist fields to the comments section and allows the user to "categorize" comments added. In addition, comments are highlighted based on the configured picklist value, which makes it even more useful. In addition, it supports rich text formatting in comments.
It comes with configuration area to enable one or both picklist fields, set the labels as well as configure picklist values for each field.
To configure the Advanced Comments extension for VTiger, open the main menu > Settings > CRM Settings > click "Comments (Advanced)" under "VTiger Premium".
Once in the configuration panel, you will see the following settings: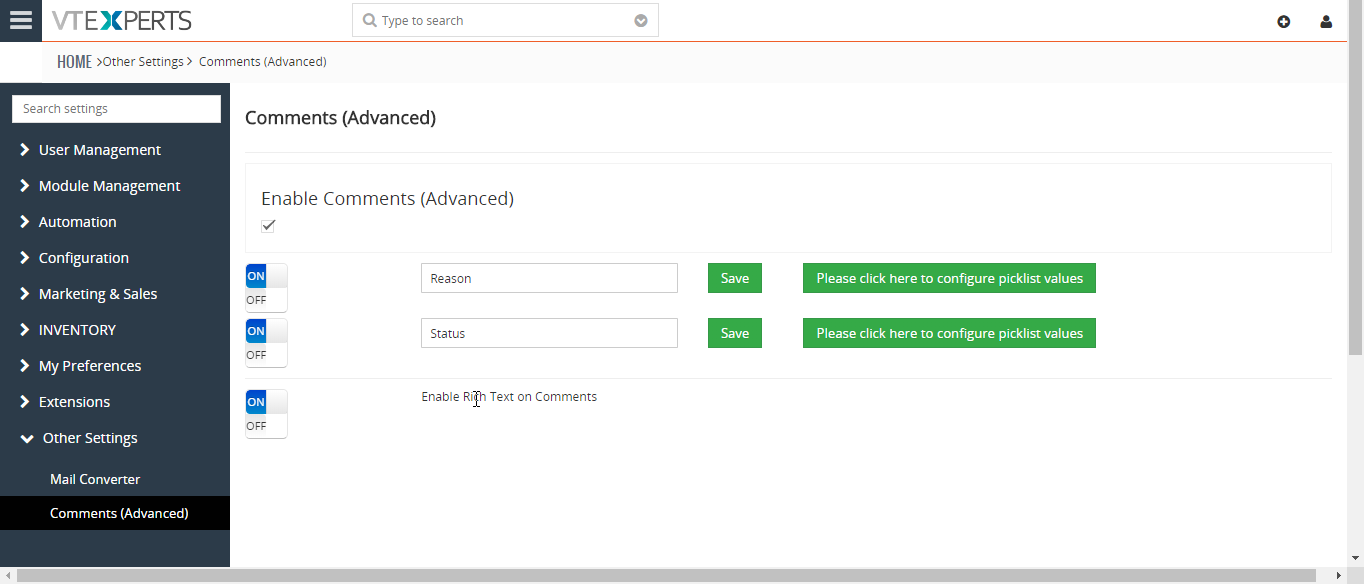 The available fields and settings here allow you to name and configure the two picklists that will be available on the comments.
Field: the writing box allows you to enter a name of the picklist
Configure Picklist Values: the green button saying "[dt_highlight color="green"]Please click here to configure picklist values[/dt_highlight]" enables to use the standard picklist coloring feature of VTiger 7. You can configure the picklist that you just named as well as color them. As the colors used here will be shown in the picklist of the comments, it will also color the whole comment box according to the picklist value and its color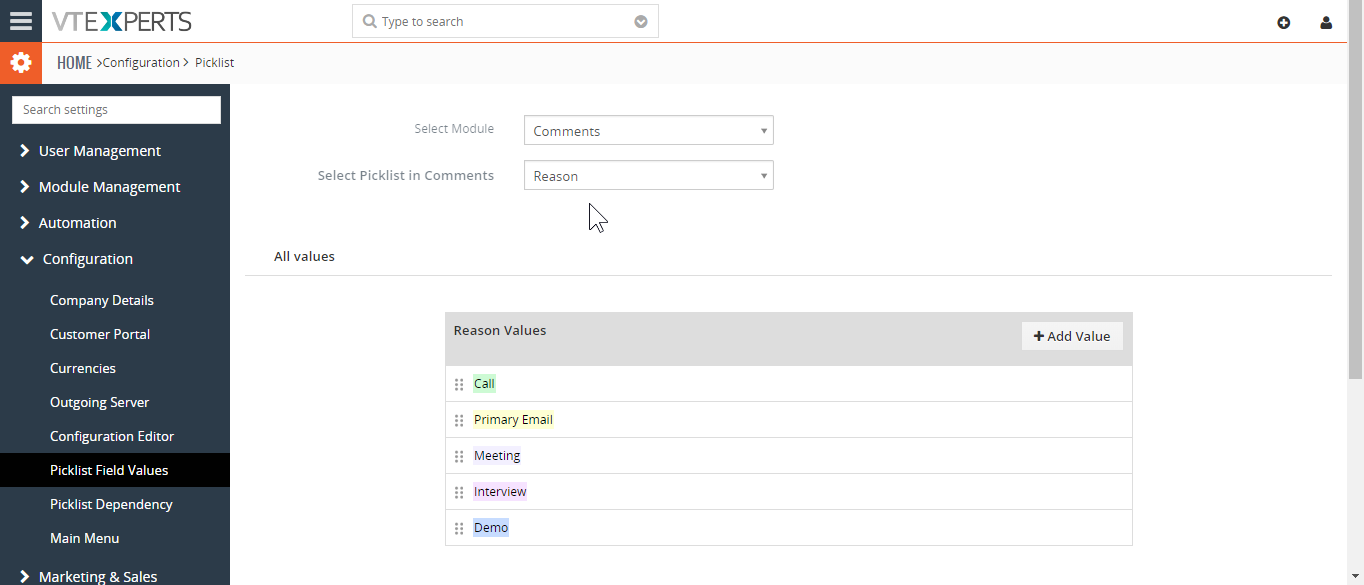 Save: the "Save" button updates the picklist title entered in the fields
On/Off: you can enable or disable a picklist on the comments with this switch
Enable Rich Text on Comments: turning on this option will give you the luxury of adding Rich Text comments
Advanced Comments on Records
Once configured, the regular comments interface will be entirely changed and replaced with the more elegant and full of options UI.
Posting an Advanced Comment
Now as you can see in the example below that we have enabled the Rich Text comments, let's see what options have we got in addition to RTC.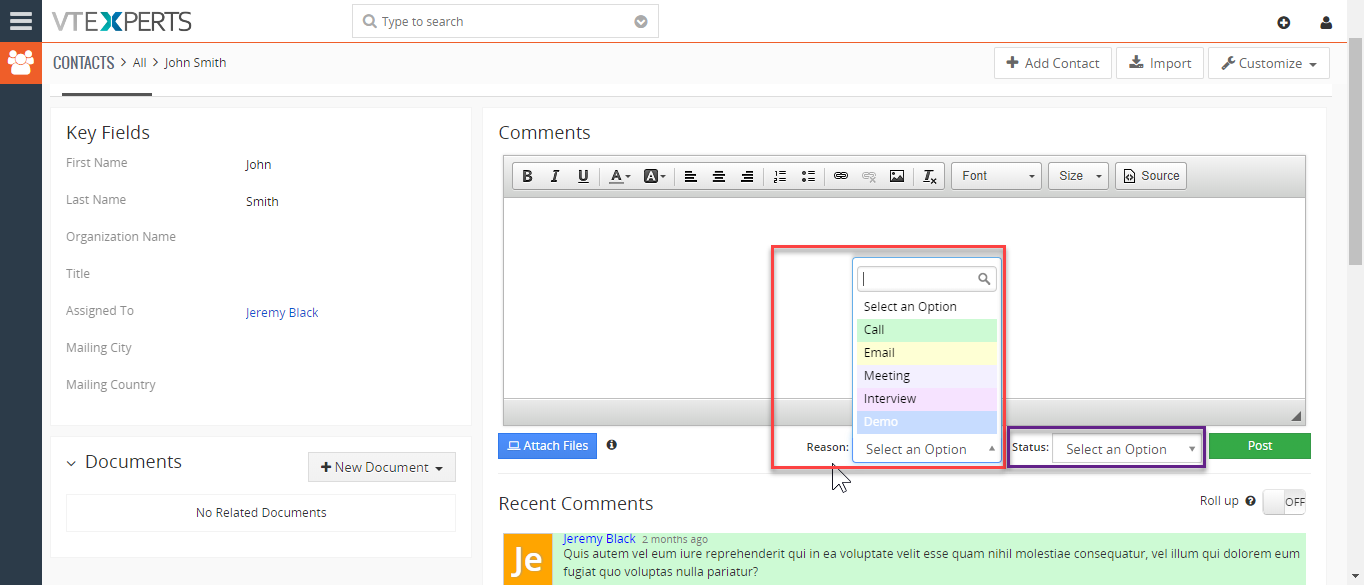 In the image above, we got:
the Rich Text field to write
Picklist 1 named as "Reason" in our example. This one is making the comment box colored
Picklist 2 named as "Status"