We have added a very helpful feature in Email Marketing Automation/Campaign Extension for VTiger. This extension makes VTiger a delightful marketing tool because of its simple configuration. Comes with a step by step implementation Wizard with an easy to select & customizable marketing list that supports Leads, Contacts & organizations. Next step is to create new or select an existing email template. It supports Mosaico template builder other than the standard vtiger template builder so you can create innovative emails, simply and easily. Then there is a confirmatory/send summary view.
It also supports various email outgoing servers and works with our other extension, Multi SMTP. You can schedule emails to go out in batches (to avoid spamming them), set the failed emails to retry and shows status of the emails as Opened, Sent , Failed, Unsubscribed and Unopened. It also supports executive summary charts. Moreover, gives a built-in Unsubscribe option. You can make custom Lists, send emails to single records and choose to load records from previous campaigns.
Now we have enhanced its functionality by mapping fields to add information directly from VTiger records into the emails. You can do so simply after selecting the list of records for the campaign, create new or choose from the pre-saved templates. When you edit a template, it gives the option to select module (from a drop down menu) and the fields from which you want to integrate the information in that template.
You can also select more than one fields to be added in the template. It will allow the information saved in the field of that particular record of VTiger, to be added in the email.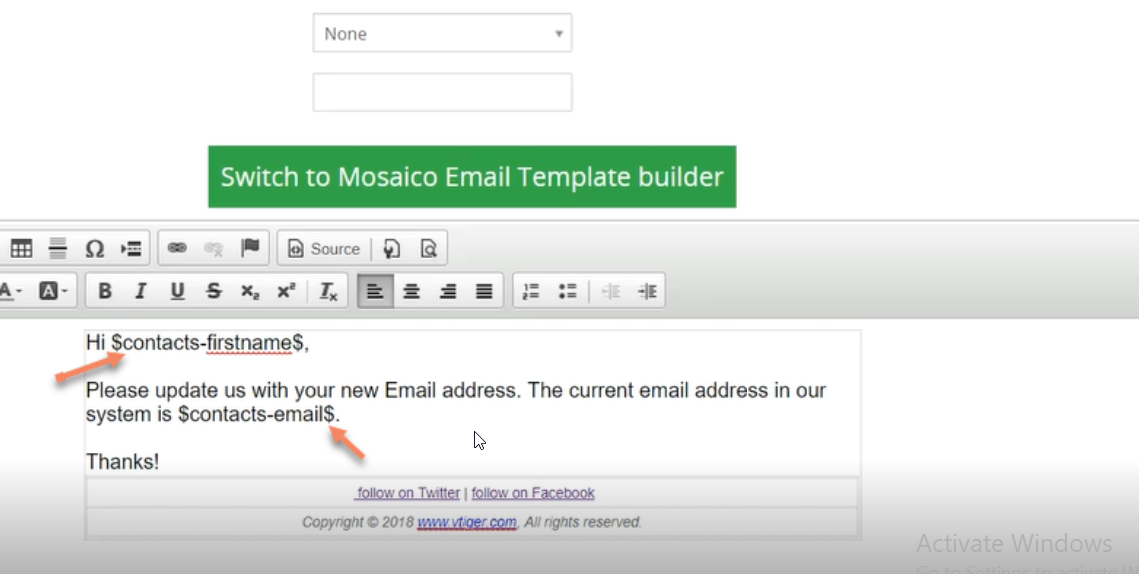 Mapping data in the subject of the emails is also supported. You can insert the field code in subject and it will take data from the vtiger record.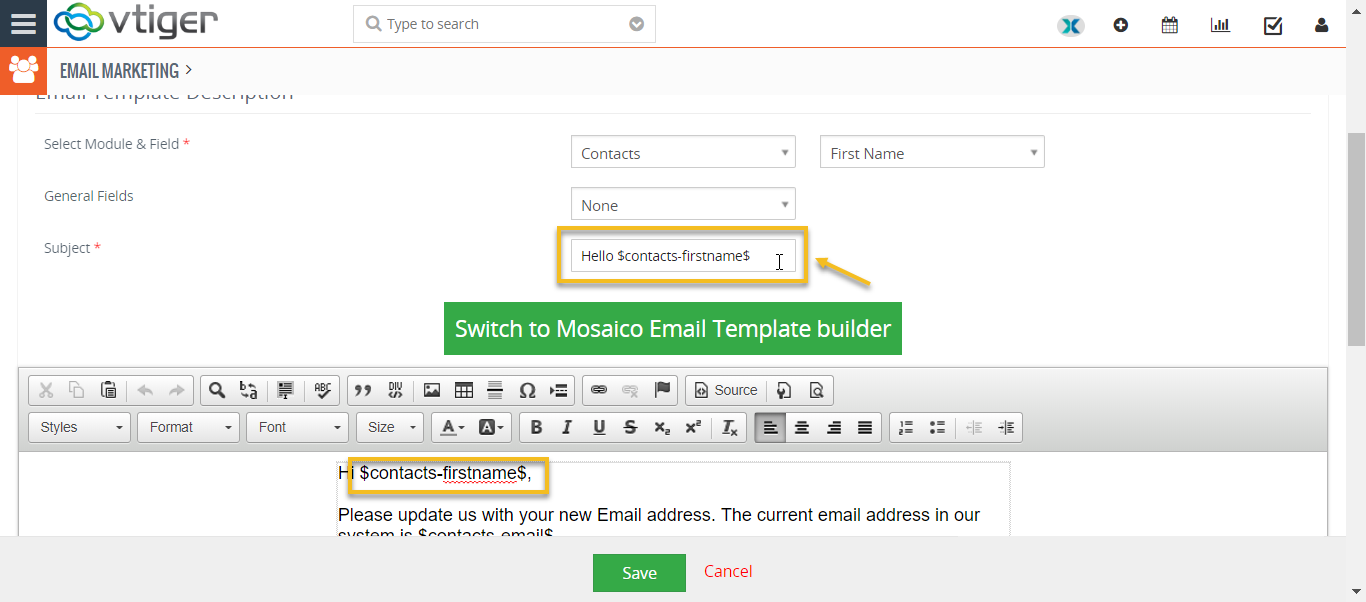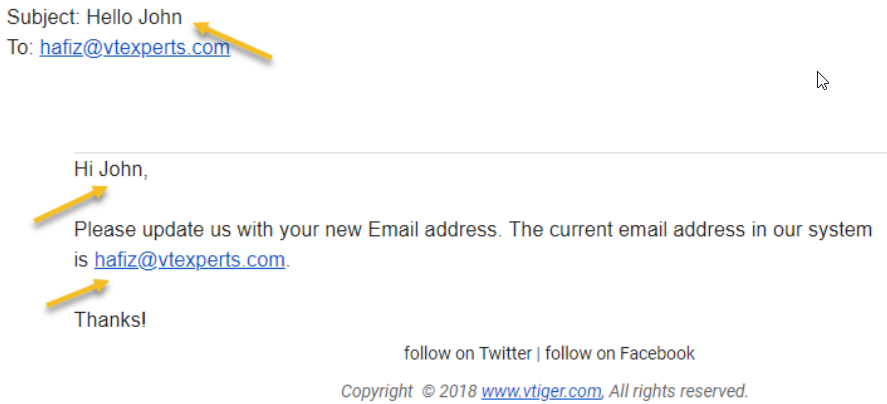 See this link if you need detailed info on the configuration of this extension:https://www.vtexperts.com/helpdesk/email-marketing-automation/
For information on Premium Extension Pack, check this:https://www.vtexperts.com/premium/
For further help, contact us on [email protected]. We'll be glad to be of service.