Advanced Comments extension is merely an enhancement to standard VTiger comments functionality. It adds up to two picklist fields to the comments section and allows users to "categorize" comments added. Also, these comments can be highlighted on the basis of configured picklist value, which makes it even more handy. Also, the comments can be added using RTF.
We have added yet another useful feature in it, named 'View Previous Version' that enables users to view the changes made in it and store them in a log. You can see the time when the changes were made along with the user who made them. To edit a comment, simply go to any module for which the comments are enabled. Click on the 'Edit' button under that comment, make the changes and save. You'll be able to see the original comment by clicking on the 'View Previous version' button under the comment.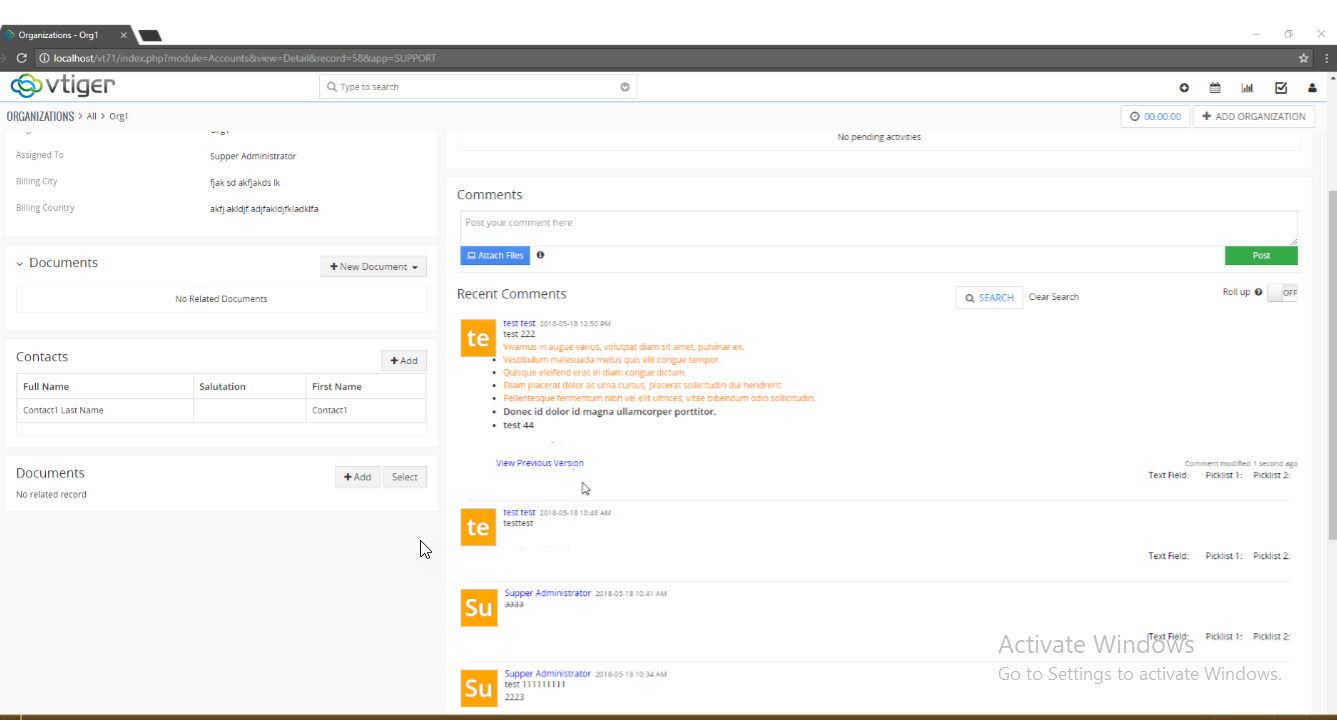 In order to view the whole history of the modifications made in the comments, go to the 'more' button and select 'comments' from the list of modules. There you'll see a log in which all the modifications are saved. You can see the time modified and the user who made the changes.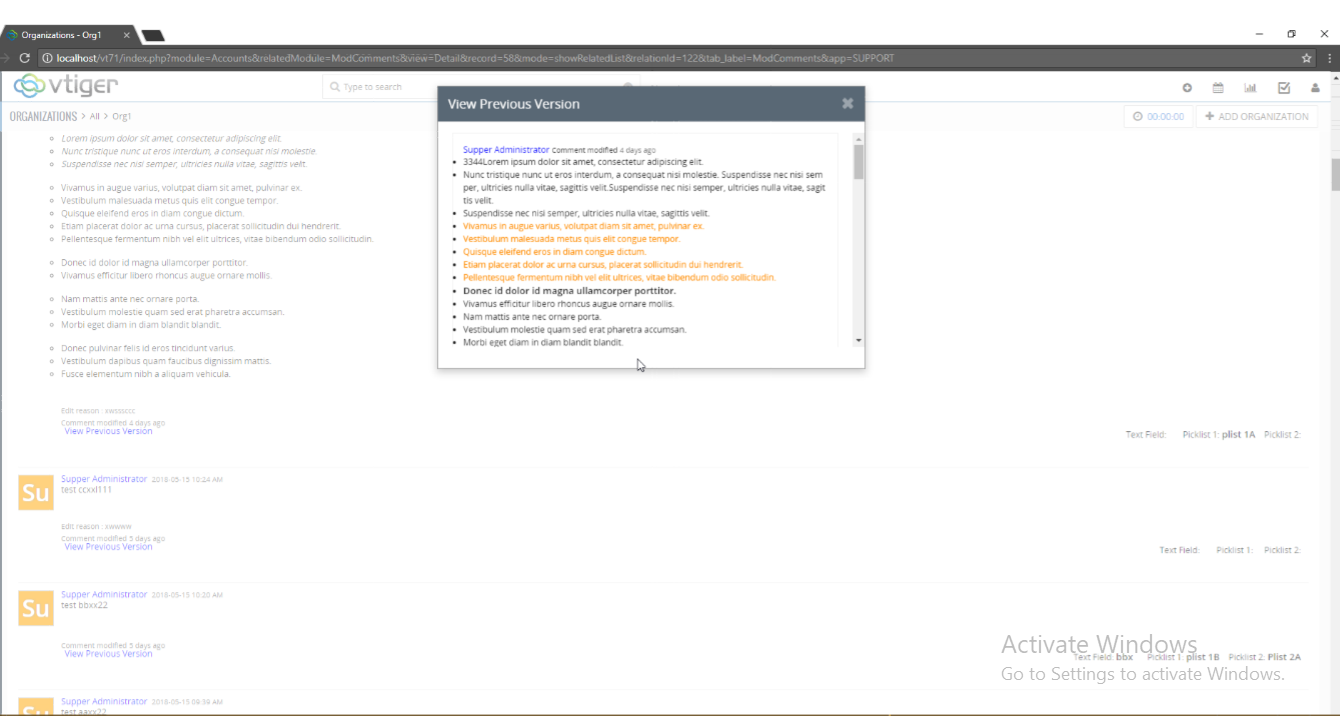 This extension is available in our Premium Extension Pack with +90 others. Here's the link where you can see the details : https://www.vtexperts.com/premium/ and if you want to read more on the configuration & settings of this extension, see the following link : https://www.vtexperts.com/helpdesk/comments-advanced/