Google Drive is one of our recently added extensions that seamlessly integrates Google Drive with VTiger. Not only the Documents /Files/Folders in Google drive can be accessed from VTiger but they can be edited without downloading to your computer (supported files include Word, Excel, Text & images etc) by the Google File Viewer/ Editor. You can assign unique folders from Google Drive to the individual records and modules using a Built-in Folder Selector. It also shows the assigned Files/ Documents in two supported views that is Grid and List view. This integration also supports all modules, meaning that you can assign folders to any record e.g project, opportunity, order and access the folder while in VTiger.
It is very user-friendly, Module-manager compatible  and got a rather straight forward Configuration Panel. After the configuration you can choose, create or assign folders from Google Drive to the records. For that, open a module for which you've enabled the Google Drive integration in settings (For example in Organizations) and you will see the google drive icon in the related modules list in the record. Once clicked, you will be asked to create a new folder or choose from existing ones from the list, and link it to that record.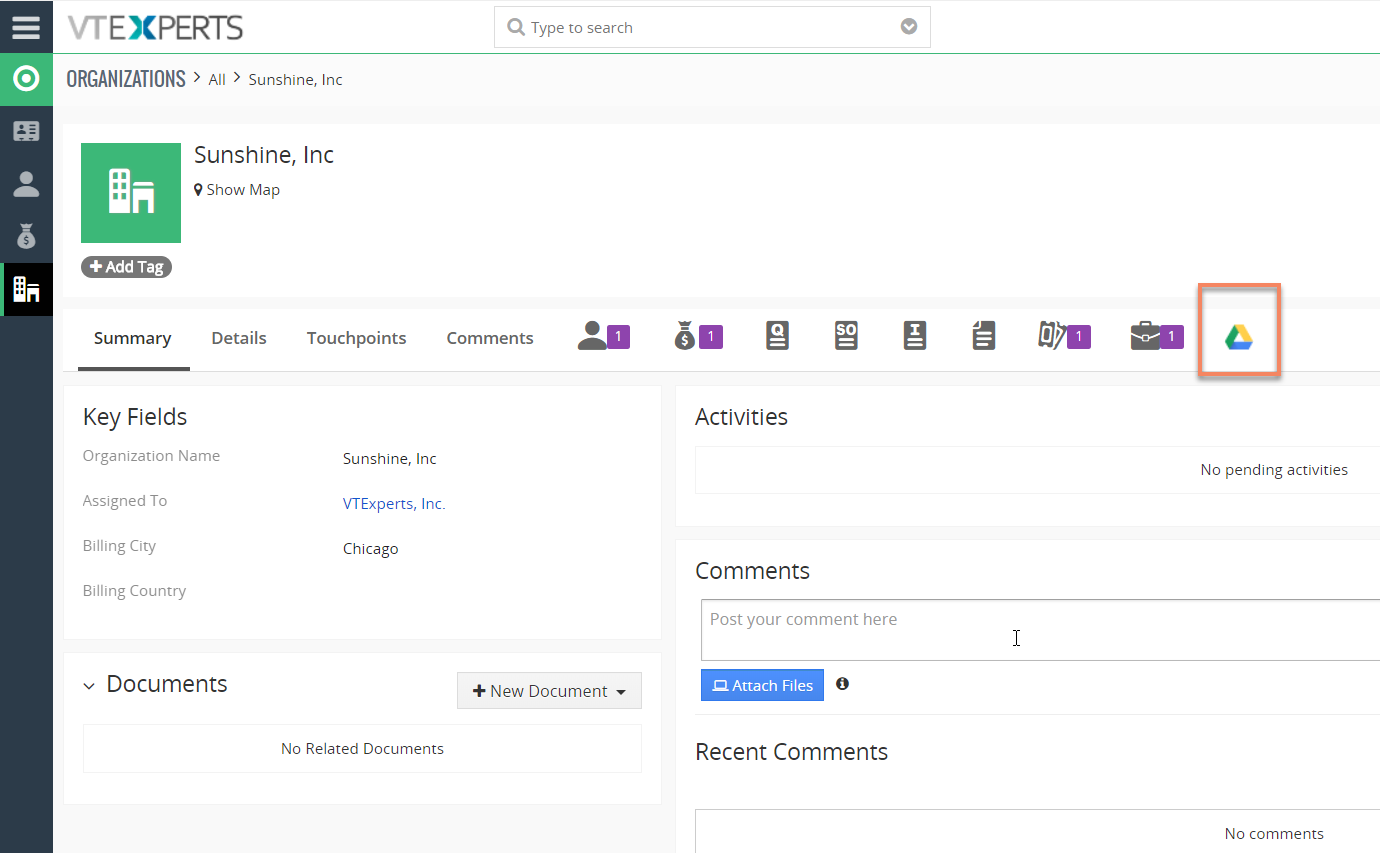 After assigning a folder, you will see the list of available files as well as option to open the folder in Google Drive. You can perform multiple actions on files right from within the VTiger.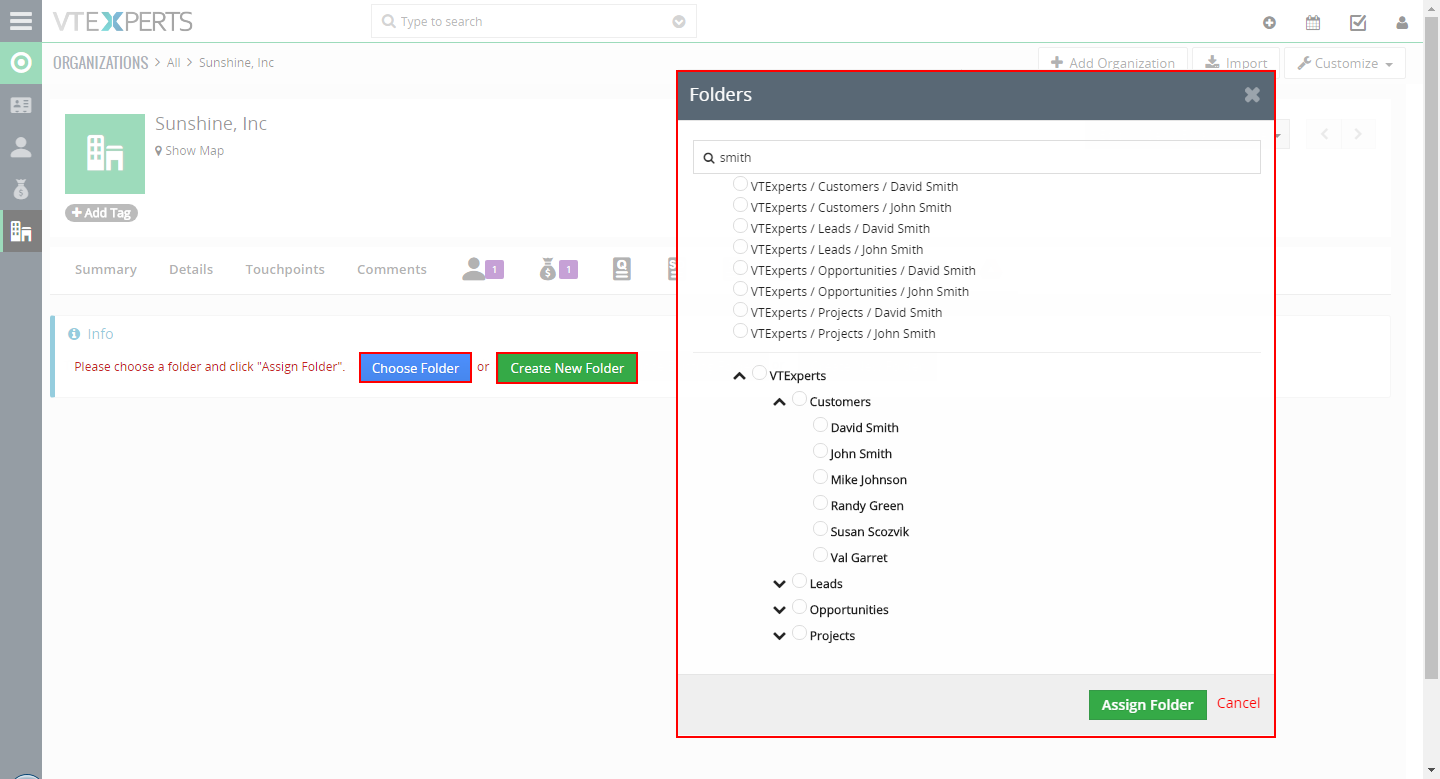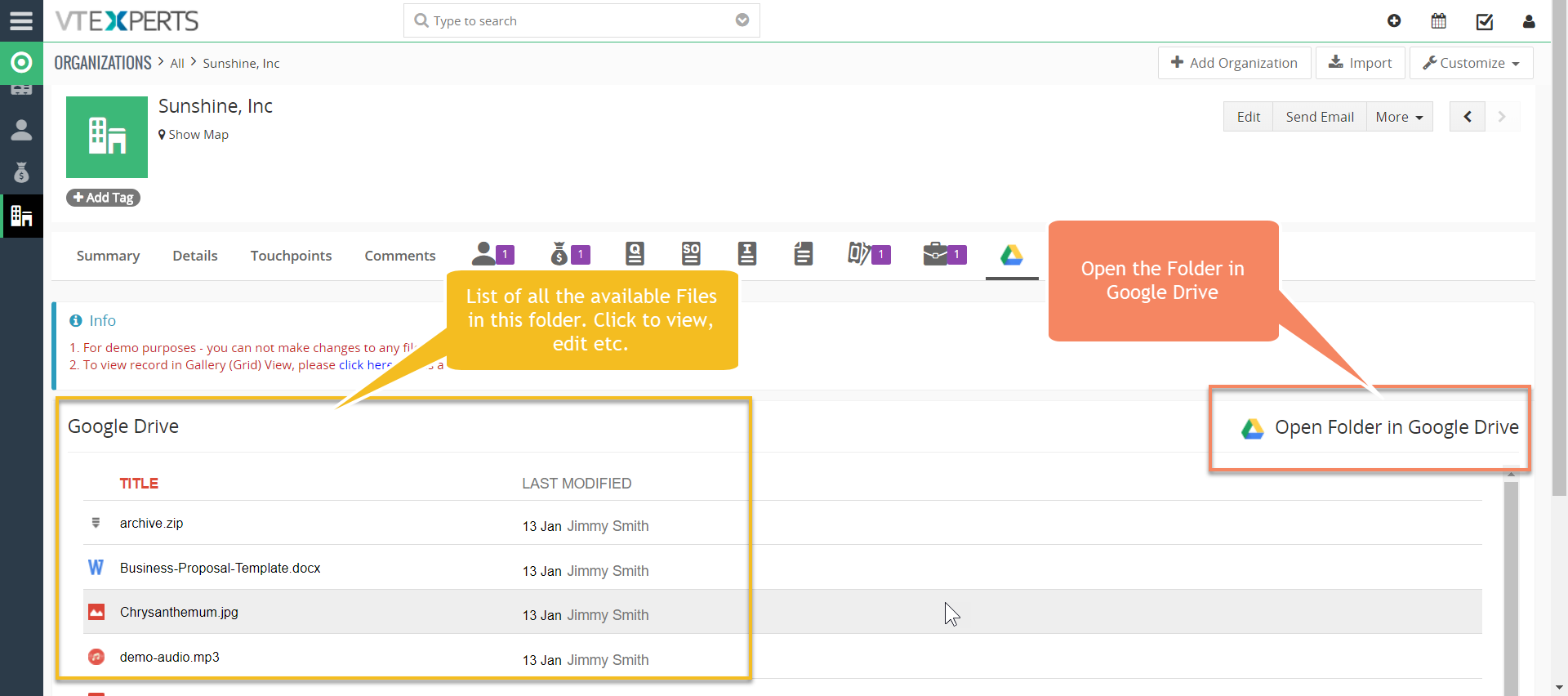 If you need information on the configuration of Google Drive Integration, check the following link: https://www.vtexperts.com/helpdesk/google-drive-integration/