The standard product selection process of VTiger 7 is not very user friendly, when adding products to Quotes, Invoices, Sales Orders, and Purchase Orders. There's no easy way of filtering the Products, Services, and Product Bundles in any way except for searching for them manually. It does not allow to find a product visually with the image. The in-active products cannot be accessed or filtered. Once a product is added and users go back to re add some more products, there's no way to see which products have already been added to the list except for closing the item selection popup and remembering the list manually.
We can go on about the limitations of standard product selection. Or we have a better thing to write about.
A new extension for VTiger has been introduced that addresses all the above mentioned limitations as well as do more. Easy Item Lookup Extension for VTiger is designed to significantly increase the efficiency when adding products & services to the invoices/quotes/sales & purchase orders. We applied a method that is very similar to any online shop, where you select your category and items reload based on the category selected. It supports up to 3 "category" fields, meaning, that you can narrow down your search by any picklist field on product/service (category, sub category, manufacturer, type, etc..). It also supports filter by vendor, which works exactly as the category filter.
In addition to the easy lookup, you can also search the product/service by name, part number or any other field on the list (similar to standard VTiger functionality). Special filtering options such as A-Z, In Stock Only, Bundles Only, Inactive are also available.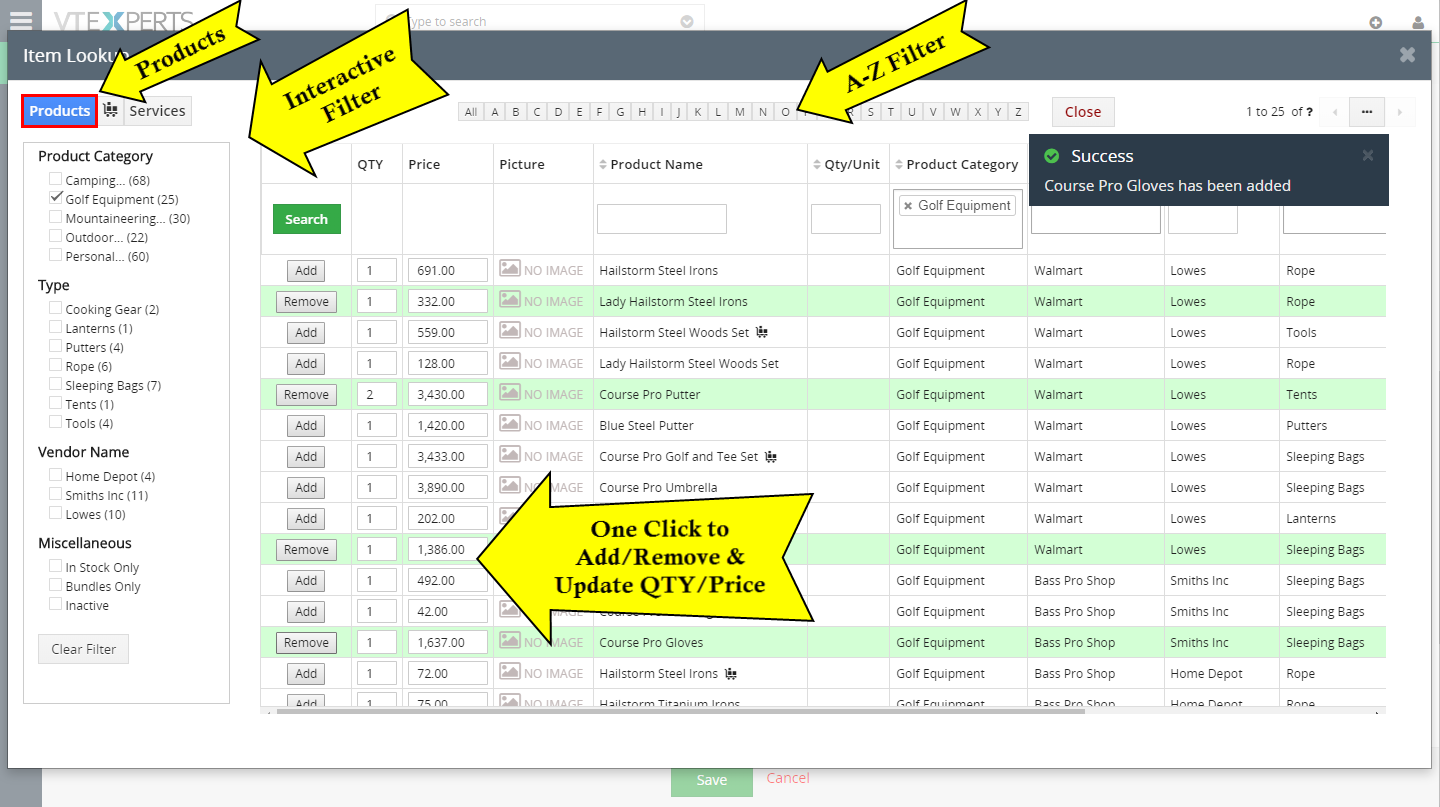 On top of that, you can adjust Quantity and Price (on the popup) before the item gets added or even after (qty/price will update automatically on the record).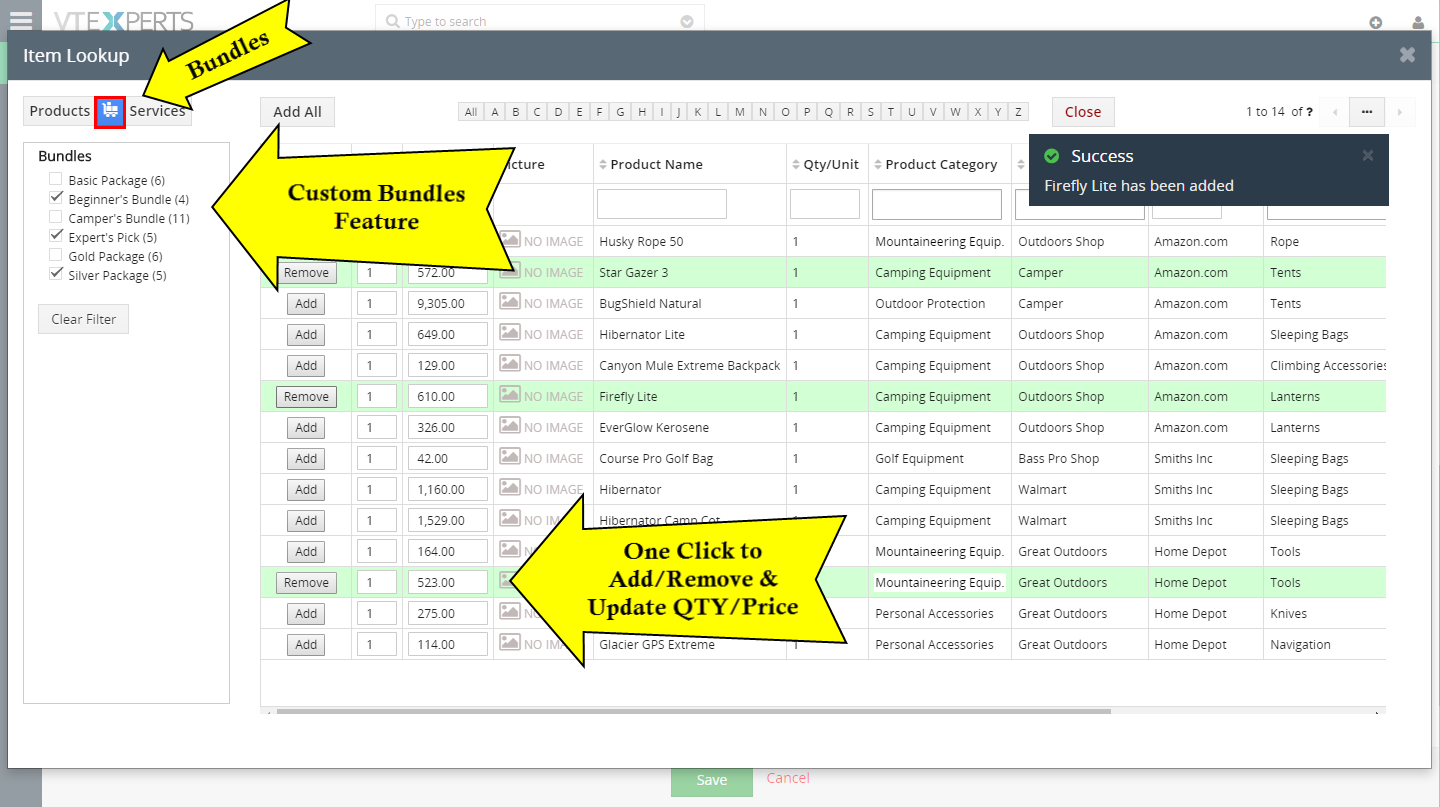 The extension comes with a very flexible configuration panel, where you can select any picklist field as filter for Products and Services.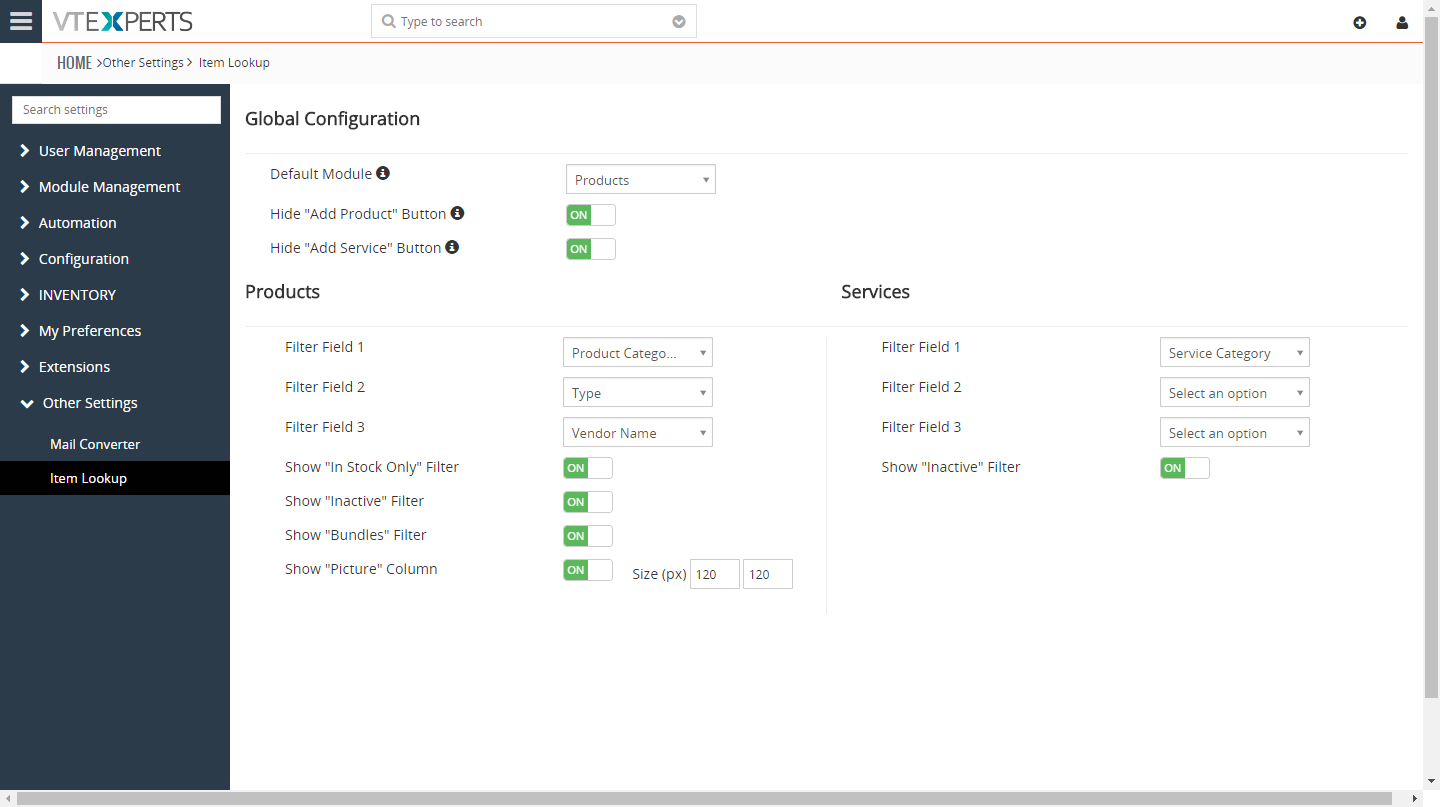 The user guide is available for the Easy Item Lookup for further assistance. The Product video can also help getting started. The extension is already made available for the Extension Pack subscribers. If you want to give it a try, take a look at this link. For further help with configuration, usage, issues, questions, and pricing, contact us at [email protected] or join our sales and support team at www.vtexperts.com.