The dynamics of current business practices are changing at a rapid speed and due to these frequent variations in processes and procedures, the need of new and improved features is escalating. VTiger in the regard of upgradations is doing an exceptional job. VTiger philosophies regarding bringing an update are solely based on providing more assistance to the customer.
This guide is tended for users who want to upgrade their VTiger CRM from version 6.4 to 6.5. Users looking for upgrades of previous versions can visit this link. While performing an update on the VTiger CRM, we recommend to seek assistance of an expert. We, at VTiger Experts, provide solutions to every problem related to VTiger CRM including upgrades and we feel proud to deliver our services. But, if you want to do it alone, this guide is for you.
Note: This guide is specific for Upgrading VTiger 6.4 to VTiger 6.5.
1. Make a Backup of VTiger (Files and Database)
This process is one of the most crucial processes as if the update does not go according to plans, you will be prone to less problems. Always make a backup of your database before upgrading your CRM.
2. Upgradation Patch Download (VTiger 6.5)
Make sure that the backup is in good condition to do what is meant to (in case). To access the VTiger patch 6.5, just visit the official website. You can also find the downloadable files of the patch here.
3. Get Ready to Install VTiger 6.5 Update
Once you have downloaded the patch file, place it in VTiger directory. In case your VTiger is installed in /var/www/vtigercrm, then place the downloaded file in /var/www/vtigercrm/. After placing it in the right location, extract the file.
Modification in the permission is required for the VTiger zip file, which you downloaded and extracted. The right permission is 777. Use either FTP/SSH client or CPanel to change it.
4. Initiate Migration to VTiger 6.5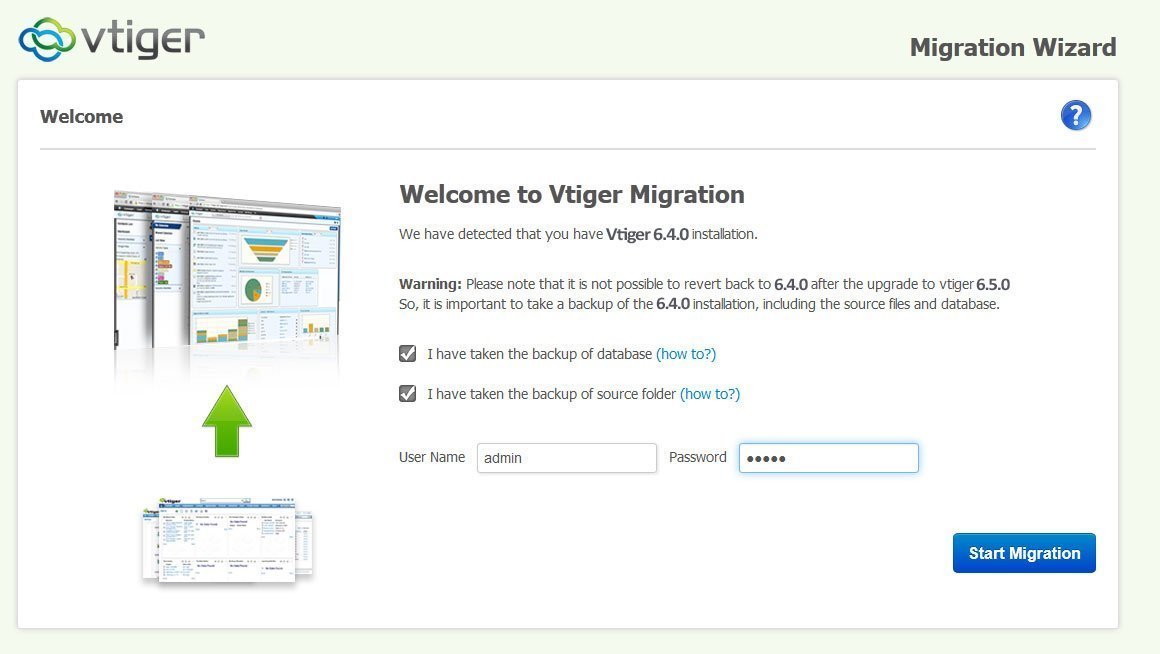 Following is the step by step procedure to update VTiger:
Run VTiger in browser (only Chrome or Firefox are supported, avoid using Internet Explorer)
Log out of VTiger (logging out is mandatory)
Clear your browser's cache
Visit http://www.yourvtigercrm.com/migrate
The Migration page will open up, accept all of these reminders:
Check "I have taken the backup of database"
Check "I have taken the backup of source folder"
Enter admin's username, usually it's 'admin', unless you disabled it
Enter the password
Click "Start Migration"
The moment migration process is started a message will be shown on your screen "Please Wait…. Migration in progress". The background activities are not shown to but the migration process does take from 5-10 minutes. The migration process to VTiger 6.5 can take more time depending on the size of the database.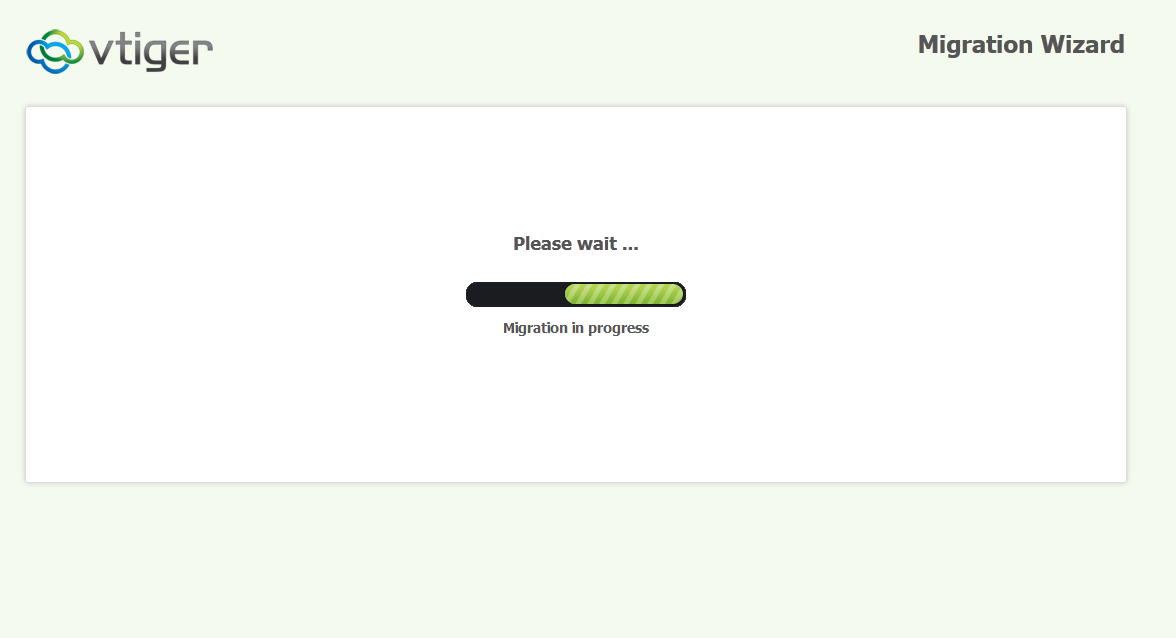 On completion of the process, a log will be shown on the screen which will represent all the queries executed successfully (if so).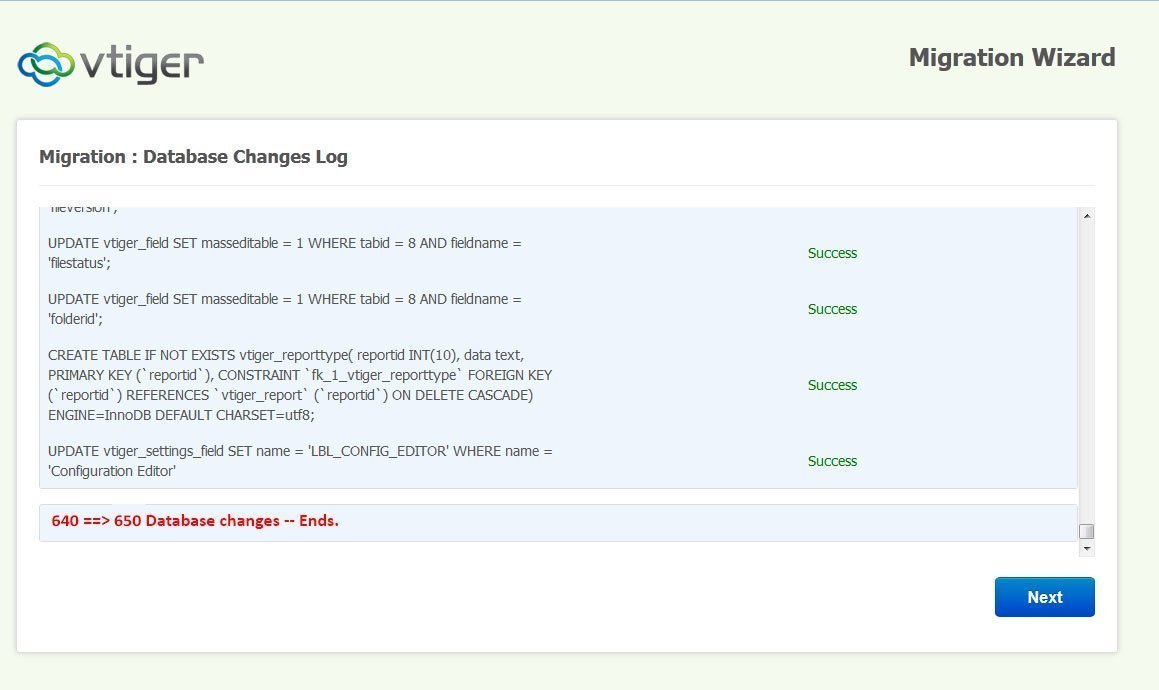 Hit the "Next" button and you will be directed to the summary of the whole process. Then click on the "Finish" button to successfully complete the migration process from VTiger 6.4 to VTiger 6.5.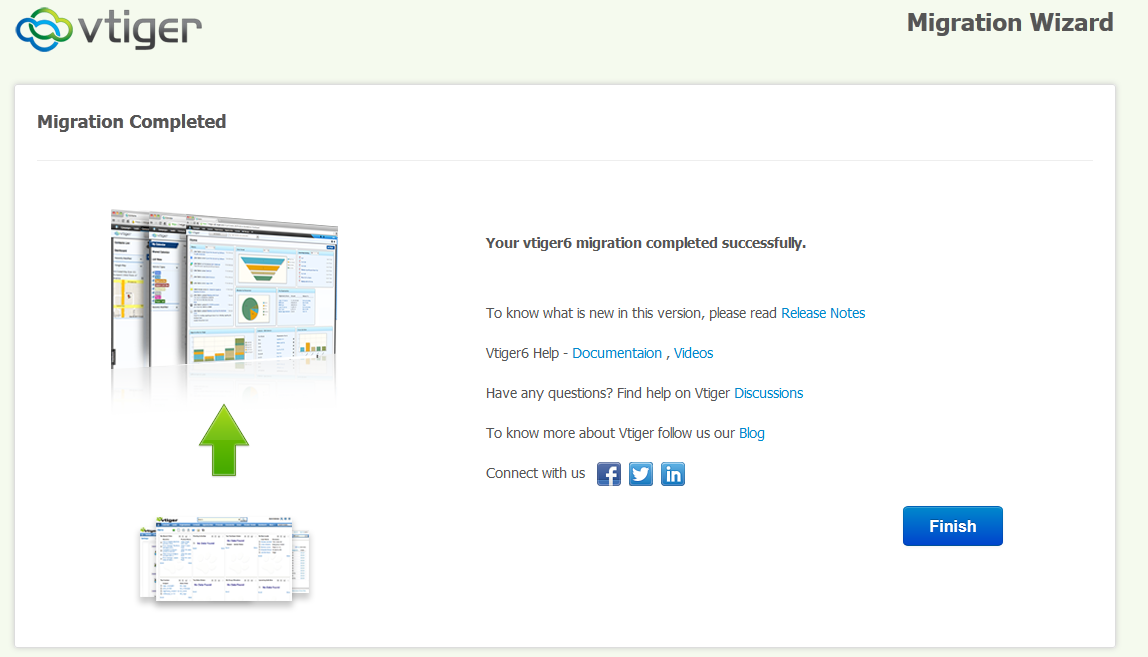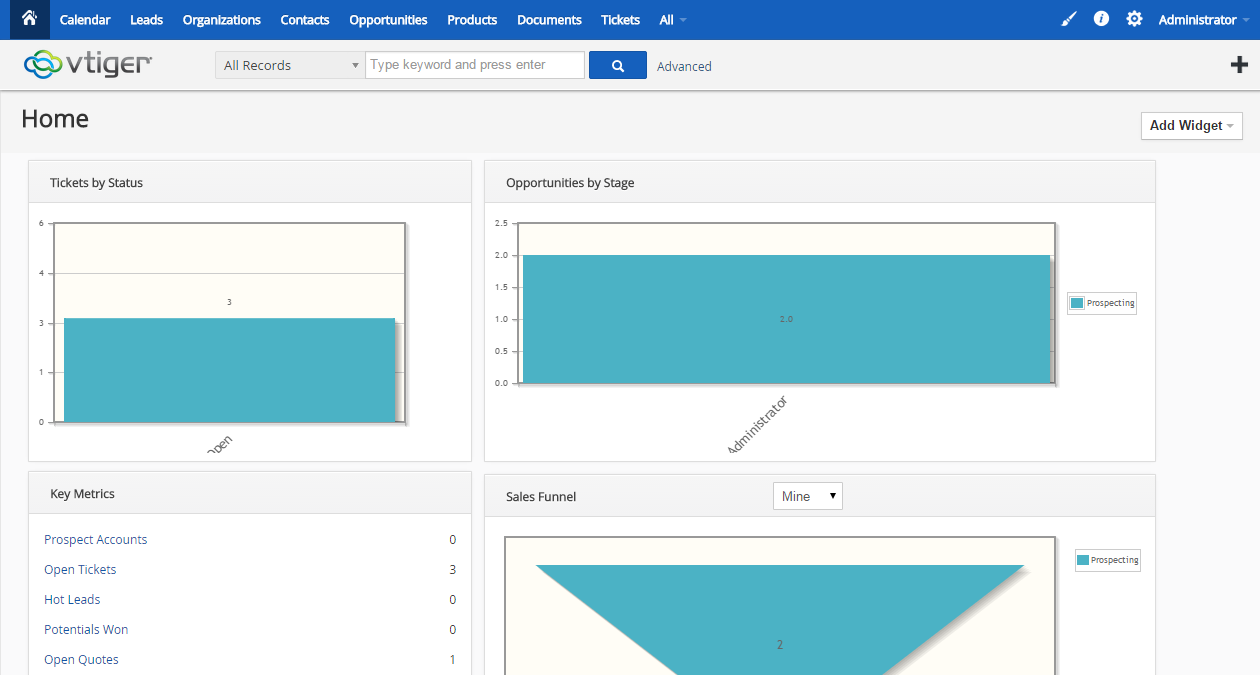 5. Getting Assistance in Upgrading to VTiger 6.5
We hope that you will not encounter any problem while updating to VTiger 6.5 from VTiger 6.4. But if you find any difficulty while installing the update and you feel an expert assistance is required, feel free to contact us. We will solve any problem encountered (hope not). We carry out numerous such upgradations every day and have detailed knowledge regarding VTiger working. We possess expertise regarding every version and update of VTiger.
Feel free to contact us through following platforms. We do not charge for consultation.
Email: Support@VTExperts.com
Phone: +1 (818) 495-5557
Contact Form: Contact VTiger CRM Support <a href="https://www.vtexperts.com/vtiger-crm-support/">https://www.vtexperts.com/vtiger-crm-support/
Chat: Gmail/Skype/Chat via website