Advanced Comments extension for VTiger converts regular VTiger comments to featured comments. It adds several vivid enhancements to existing comments functionality. In addition to two picklist fields that you can create for comments (used for categorization), several distinguish features have been added to the extension so far. Rich text formatting, reply via email to a comment, making comments internal by default are just some of those.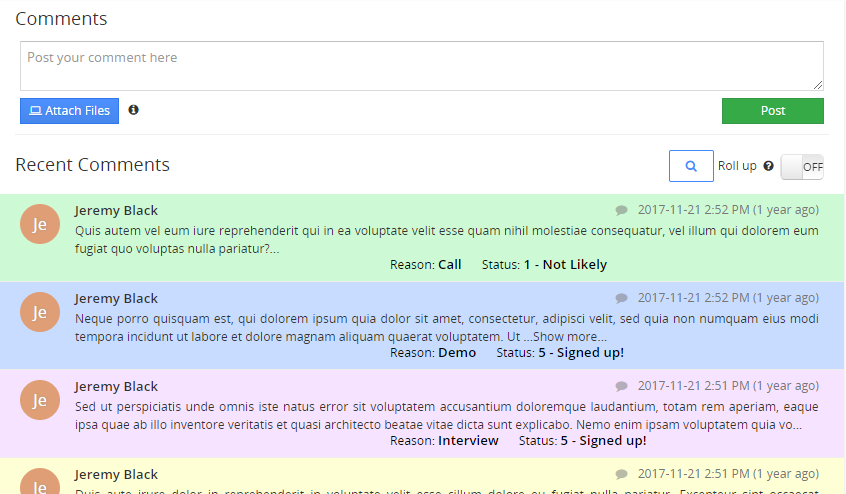 It comes with configuration area to enable one or both picklist fields, set the labels as well as configure picklist values for each field.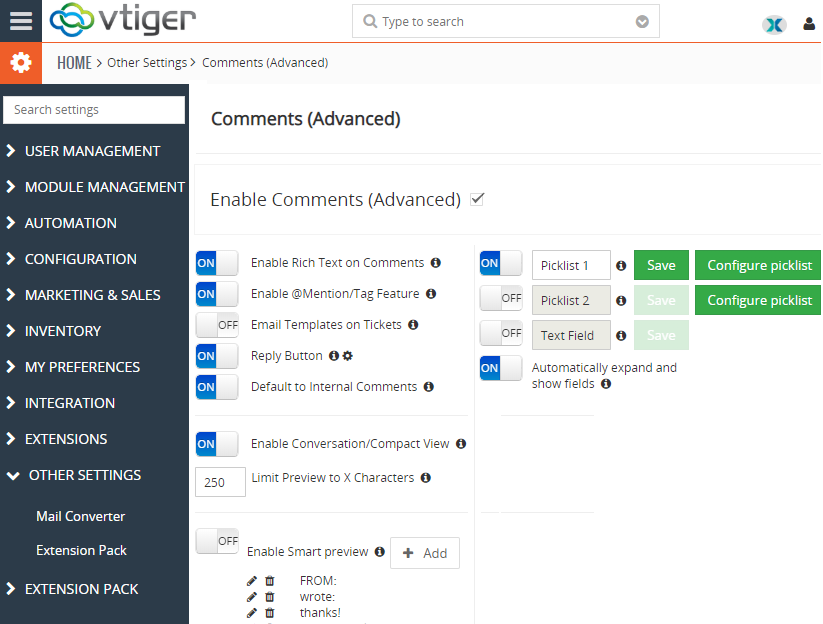 New Feature Tag/@mention
We've developed another frequently requested feature, what we call "@mention" or "Tag". As the names suggest, the new functionality enables VTiger users to comment on a record and tag another user using @ in the comment box.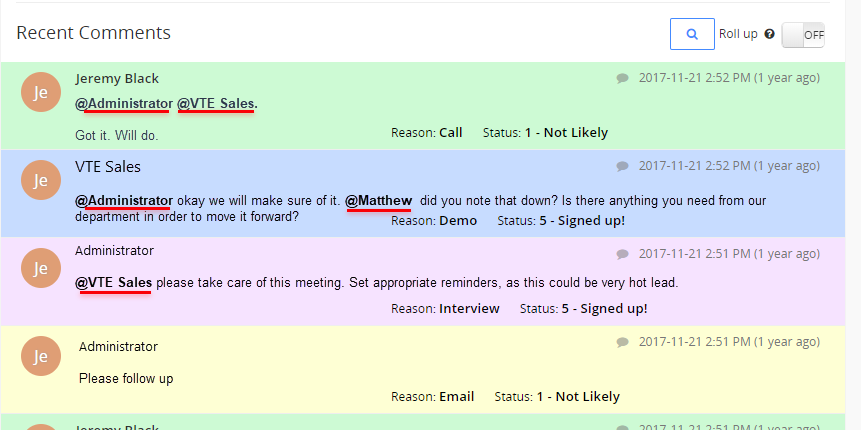 Once a user presses @ and starts typing, the users matching those alphabets show up as a list. This allows to select a user and tag him/her into the comment.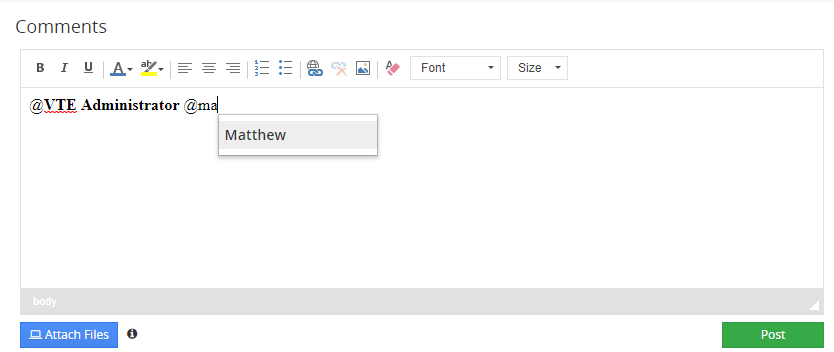 The tagged user gets a notification via email automatically. The email contains the information such as the comment text as well as the link to the record.
Questions?
We are constantly adding new features to our extensions on daily basis. If you have something in mind or a specific request for a feature, do not hesitate to share with us. We'll review and try our best to accommodate you. You can find more information on how to use the extension in the Extension Guide. The product information along with video, live demo, and helpful articles is available on the product page of Advanced Comments. The extension is included in the extension pack. If you still have more questions, please do not hesitate to contact us at [email protected] or join our team for live chat at www.vtexperts.com
Please note that we design our extensions to be as flexible & configurable as possible, so if you feel uncertain if this would work – email us and we'll be pointing you to the right direction. Also, we can add features or can customize extensions to meet your needs and make sure you will be up and running in no time. If this extension is "almost" what you need – we can work with you to make necessary changes so it is "exactly" what you need.