The standard view of emails in VTiger is quite uneasy to use. Every single email gets showed up in the related emails section. Information regarding emails is displayed in columns. If you need to view an email – you click it and it pops up, so far so good. But next email requires closing the current one and opening it which is quite irritating. But you know that already, right?
What's new in the market is the Email Preview/Conversation extension for VTiger 7 open source, which transforms "simple" email list into conversation view. The view is very easy to read and includes email message on the list, meaning that you don't need to open email to see the response. In addition, it differentiates emails from customers versus VTiger users by highlighting the background and adding divider borders.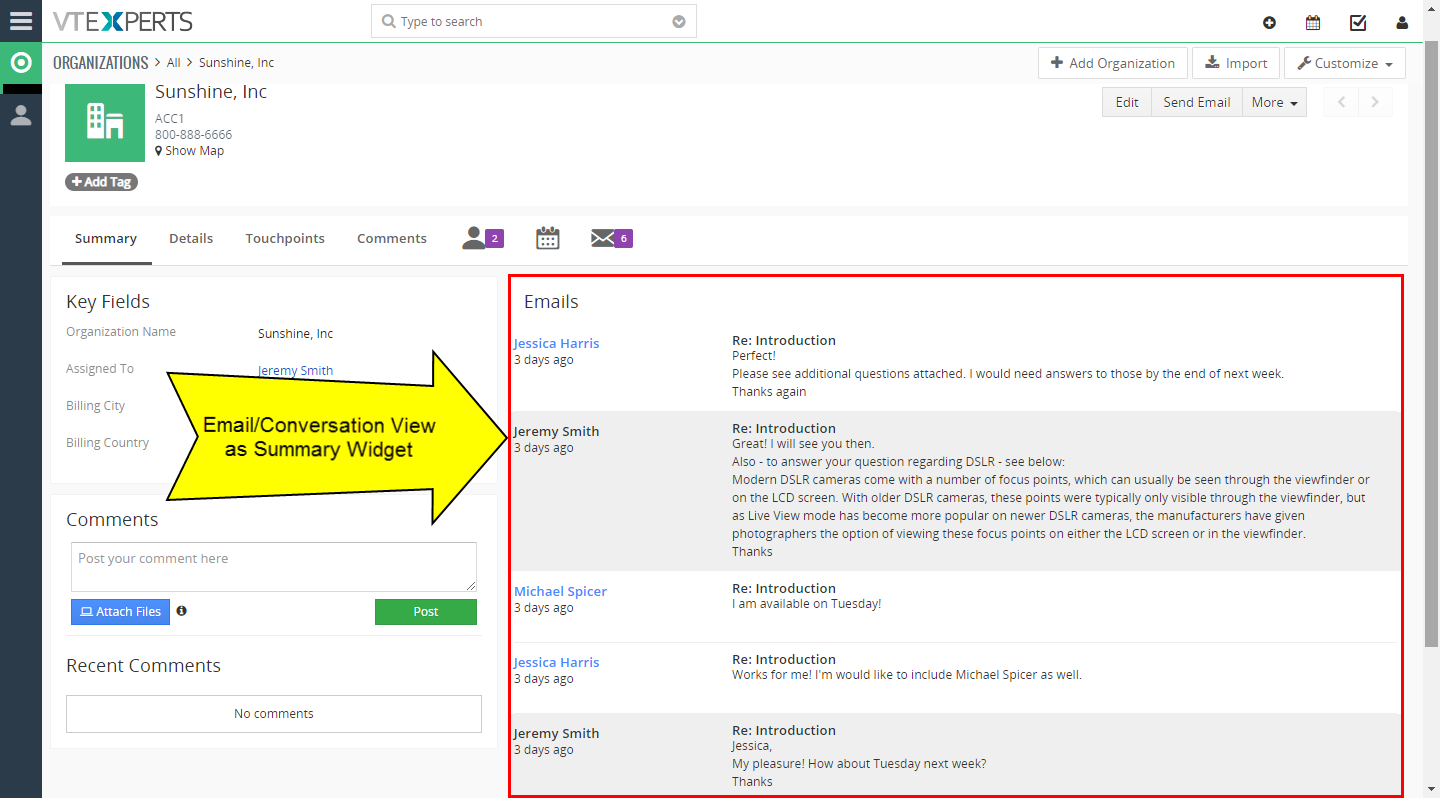 The plugin is configurable, where you can define how many characters to show on the preview, set cut off variables, remove line breaks – essentially, everything you would need to see email communication at a glance.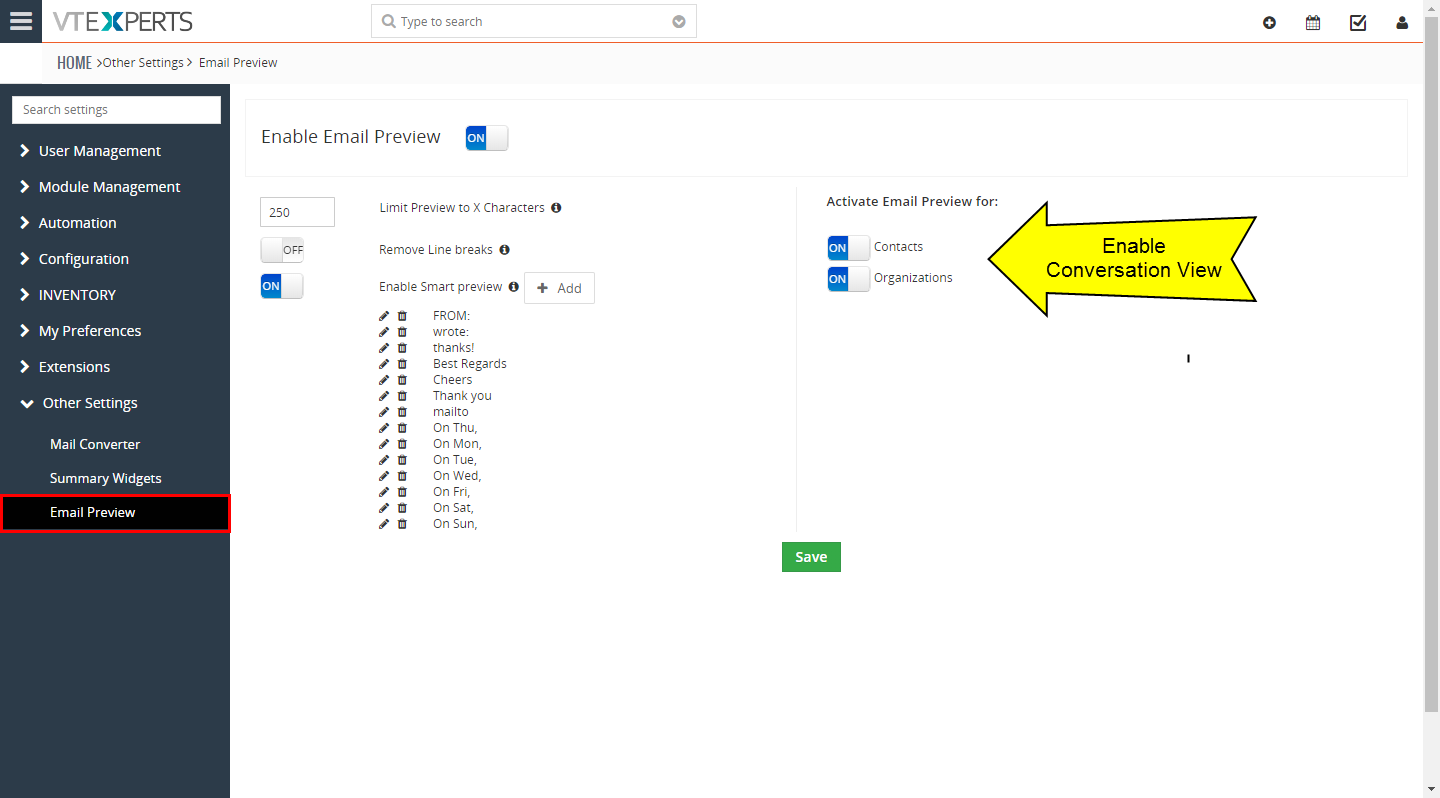 The extension comes with a rather simple configuration panel that lets you enable the conversation mode for individual modules as well as specify the length of the preview shown. You can find more information about the extension and how to use it here. The extension is already included in the extension pack and available for Extension Pack users. If you have further questions and need assistance, do not hesitate to contact us at [email protected] or join our team via live chat on www.vtexperts.com.