VTE Reports is an advanced module that fulfills all the requirements of VTiger users that are missing in the standard VTiger Reports. You can check all the features of VTE Reports extension for VTiger 7 and VTiger 6 in Product page
We've added a tiny but extremely useful and requested feature, where you can allow other users to edit reports. Previously, a report could only be edited by the owner. Moreover, standard VTiger Reports do not support it.
How to Allow Other Users to Edit Reports
To do so, in the Edit mode of a report, move down to the step where "Report Owner" and "Sharing" are selected. You can now see a new checkbox saying "Allow To Edit". Check this box to allow other users, who have access to the report, to edit and save it.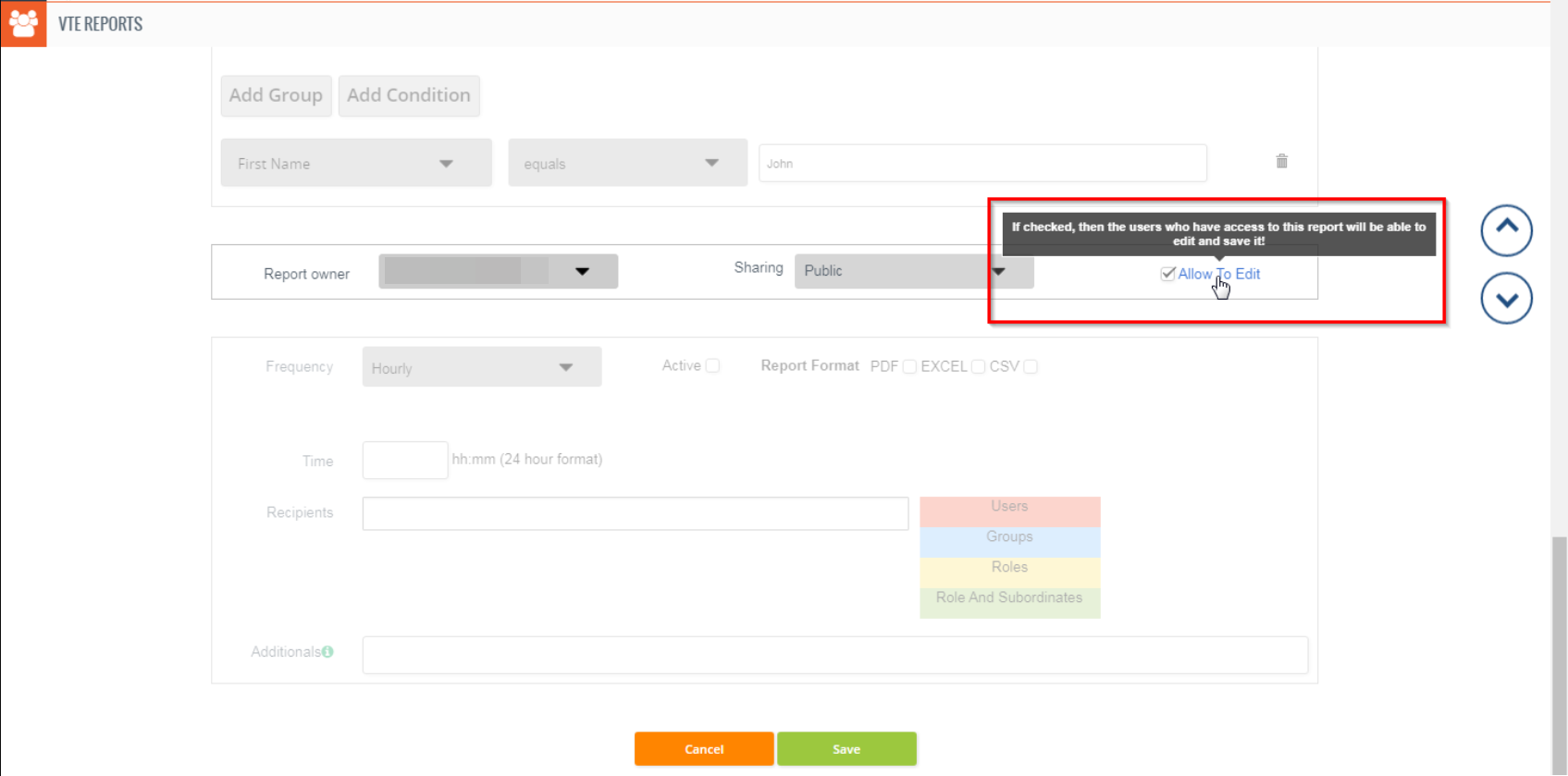 More information on the feature and how to configure VTE Reports extension is available here.