Knowledge Base
This extension was designed to allow users to access internal documentation more easily. Very easy to use navigation/interface accessible from any page in VTiger. In addition, you can open and close it while editing/creating records. It does not loads a new page and keeps you on the current page. It basically opens a popup/overlay, meaning that you can open and close it while editing/creating records.
In knowledge base you can put any of your internal documentations/FAQ's. It has instant + smart search, where the results will be displayed as you type. We added custom search logic to find only relevant articles. It will give you all the articles that have subject or description that contains the searched query. The plugin itself is fully customizable. You can create your own category, set limits on articles, configure custom permissions and much more.
In this article we will go over a simple use case on how to access the Knowledge base in VTiger 7.
Use Case
Assume you are creating a new ticket, and you need to look something up you can just click on the knowledge base icon and it will show up. You can navigate through it find the information that you need and once you close it you'll be right where you have left, nothing will be changed and no fields would have been erased.
How To Create Knowledge Base Articles/FAQ's
No configuration is required. Knowledge base articles are create via FAQs. FAQ acts as a repository for all questions frequently asked by your customers as well as internal team members.
1 Go to Menu > Support > FAQ.
2 Click on the "Add FAQ" button.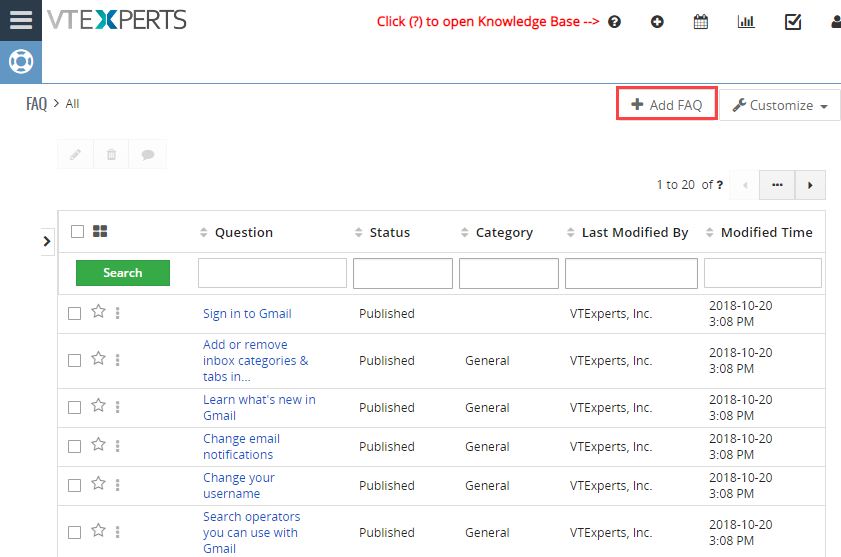 3 Select status.
4 Select a category.
5 Add a product name.
6 Enter a Question (Which is title of the article).
7 Down below you have rich text field where you can format the answer(Article main body) the way you like.
8 You can restrict certain articles to only be seen by certain roles or a user as well.
9 Define a sequence on which number you want the article to show up.
10 Select a module(For this example we'll select ticket's). Therefore once a user in tickets module viewing or creating a ticket, when he goes to knowledge base it will only show articles related to ticket's.
11 You can also answer in plain text which it VTiger standard text field.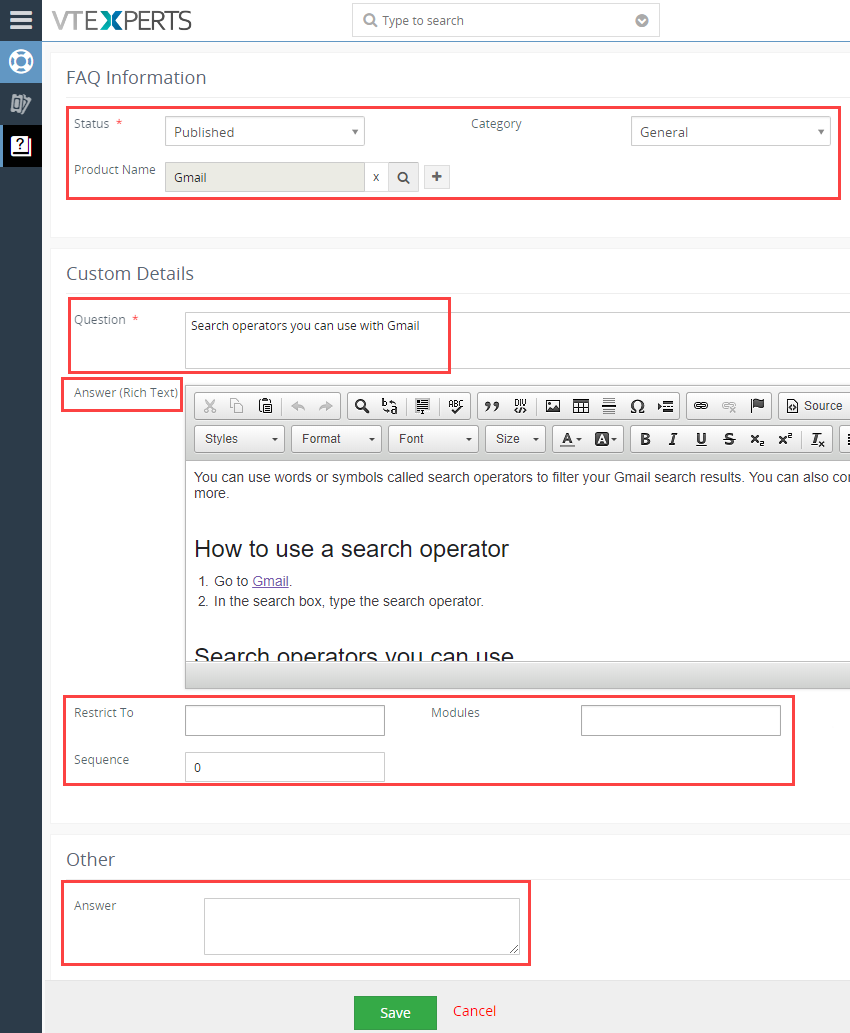 How to Access Knowledge Base
Knowledge base can be accessed from anywhere in VTiger. The icon/shortcut is in the header next to calendar & quick create.
1 Click on the "Knowledge Base" icon.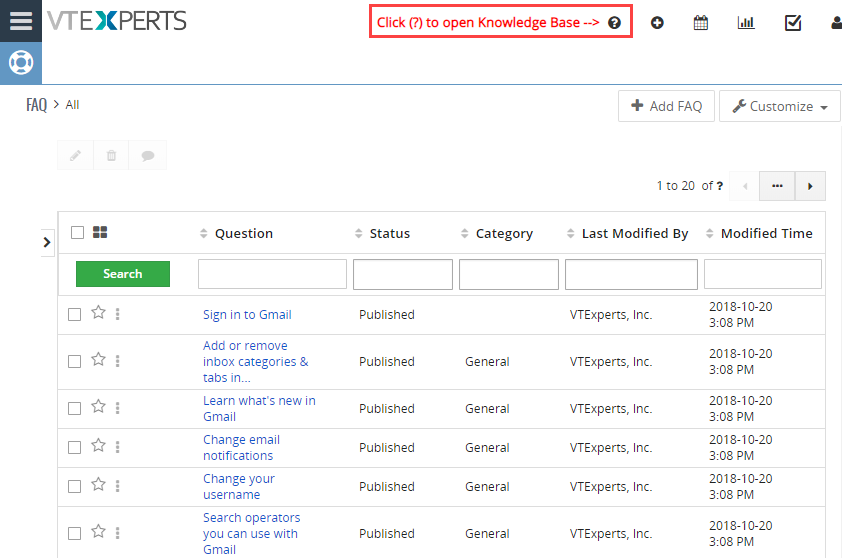 2 It will popup knowledge base on the current page, without loading a new page and you can always close and return where you was.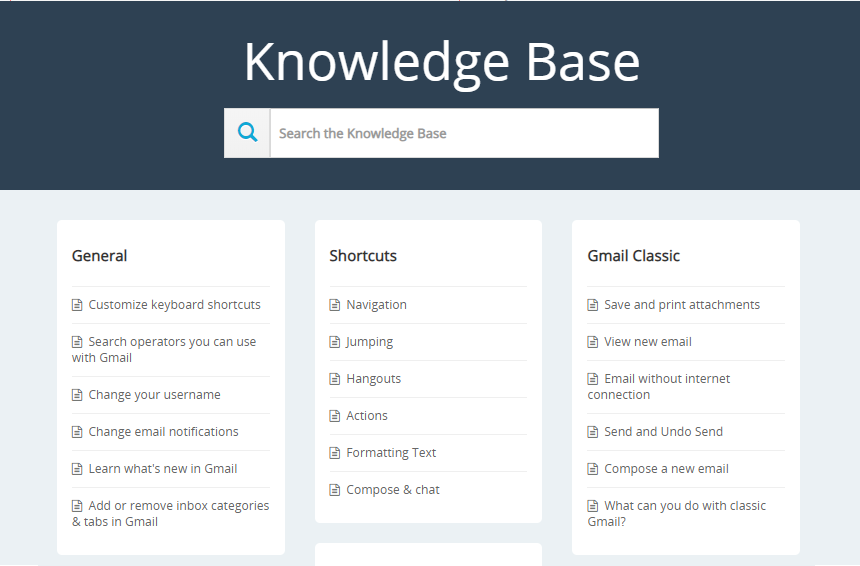 Questions?
To learn more, please see our user manual for knowledge base extension. The extension is included in the Extension Pack and is available for all our subscribers. If you need more information or have questions, send us an email at [email protected] or visit www.vtexperts.com for live chat – we usually respond within 24 hours.
Please note that we design our extensions to be as flexible & configurable as possible, so if you feel uncertain if this would work – email us and we'll be pointing you to the right direction. Also, we can add features or can customize extensions to meet your needs and make sure you will be up and running in no time. If this extension is "almost" what you need – we can work with you to make necessary changes so it is "exactly" what you need.