Leads are slippery as fish; You can miss them within a blink.  Imagine that you have to schedule a meeting with one of your leads via email, who wants to see a trial of your services. You send an email with the next available hour of your availability, but your suggested time is not suitable for. So, he asks for 2 hours later, but it's when your appointment with another organization is set. You reschedule again and again through emails until both parties settle upon a time or the lead runs away. This hassle and risk was enough, right? Yes, but only if you both concur on a same time. Here's the 2nd part of the horror story: what if your lead asks you to rearrange the appointment? Also, you lose the credibility if between the chain of meetings an email is read a bit late or time zone difference kicks in. This is some serious damage to your repute not to mention some valuable time down the sewers.
Well, we are not here to make you run away from this appointment system. We're here with a solution. As we are aware of the importance of planning appointments and the frequency of same in sales and customer care issues, we welcome any solutions coming to our way. And it is present in VTiger 7 CRM under the name of VTiger's Appointment Page.
The tool, VTiger Appointment page, is the modern way to schedule meetings, appointments, and tasks without any confusion and clash. This –iPersonal secretary of yours will set meetings with your contacts by avoiding any overlaps. All you need to do is to share the generated link with your contacts. The VTiger 7 Appointment will handle the settings by displaying your free and occupied times to the contacts. The person you requested to schedule a meeting with will be able to check the available time slots and select one. And guess what, a meeting has been arranged between the two parties. Moreover, the settled meetings can also be postponed, rearranged, or cancelled later by the invitee without the need of your approval (you'll get a notification though).

There are 3 types of Appointment pages:
Meet Me
Meet Me page is the one where your invitees can program meetings individually. So, every user will have his/her own Meet Me page. What they would need to do is to forward the URL for the Meet Me page (specified for that particular user, say a sale associate) to clients. The clients will be able to go through the available periods and select the one most suitable for them.
Auto-Assigned
Say you receive a request for a product demo or service trial from one of your customers. You then will be able to share the URL for auto-assigned appointment page with your customer to set a meeting. When it's done from the client's side, the meeting will be allotted to one of your subordinates automatically by the system.
Group Event
This one is for group events like a seminar or conference, where you'll be expecting multiple speakers, attendees, guests, chairs, etc. Simply emailing the link to group event appointment page to multiple users will allow all of them to mark their availability at the given slot.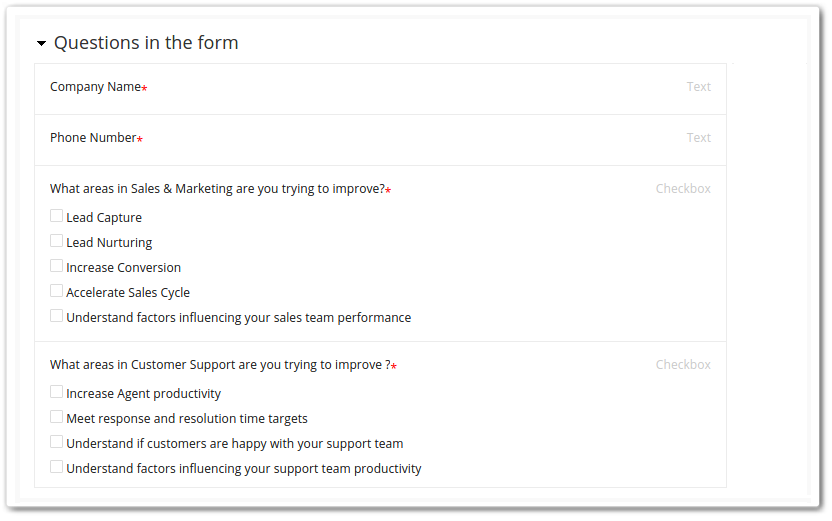 One of the best way to win business meetings is to prepare for them. From the VTiger 7's Appointment tool's services, you can get ideas about what your prospect will be looking forward to in the upcoming meeting. The tool let you attach questions to be answered by the leads. Like, the best possible availability of data or information they'll be providing you about the services they need. Use the appointment page and make them feel how you care about them, just like VTiger 7 cares about your needs.