There's no doubt about searching related records in VTiger via popup search is not as they are supposed to be. Once you try to create a new record, and select one related record, going through a list of even more related records for a secondary module does not make any sense.
To cope with the problem, we came up with this idea to add Search Popup Filters, and we did.
Search Popup Filter extension for VTiger 7 allows to apply filters (or condition) that will strain the results the user will get when selecting any record from a lookup/select/search popup in VTiger. For example, if you are creating a new ticket – you select an organization and then search for the contact to be associated with the ticket, by default – you will see all contacts in the system. However with this extension, you can configure contact lookup popup to only show contacts related to the organization you already selected on the ticket.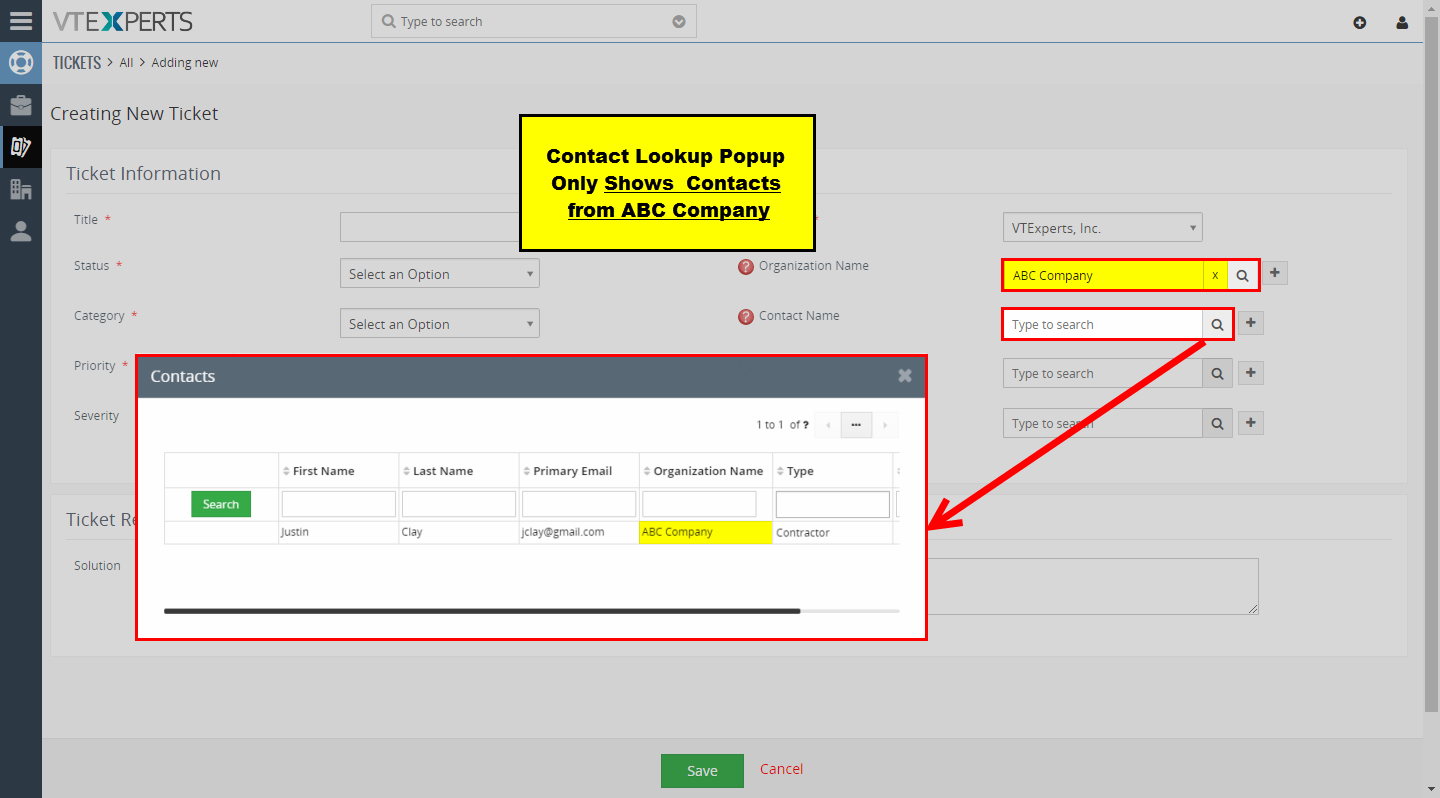 The extension comes with a very intuitive configuration panel that allows to select the module, field to apply the filter, and then the conditions to trigger it. It supports multiple conditions, in addition to a new filter value, "Compare with parent module".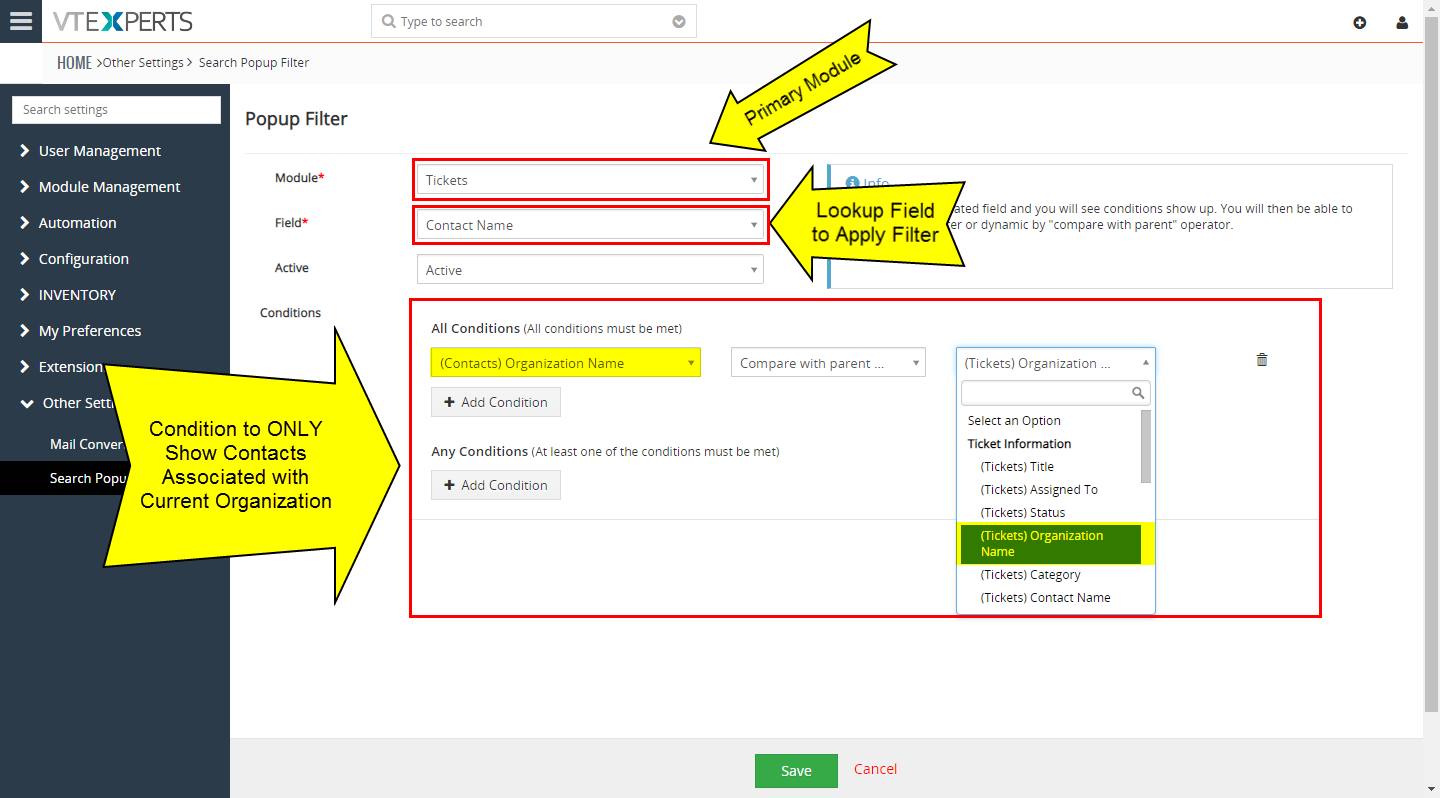 You can find more information on how to use the extension in the Extension Guide. The product information along with video, live demo, and helpful articles is available on the product page of Search Popup Filter. The extension is included in the extension pack. If you still have more questions, please do not hesitate to contact us at [email protected] or join our team for live chat at www.vtexperts.com.