As you must be well aware of these 2 super helpful extensions for VTiger to improve the productivity; Related Blocks & Lists and Dynamic Blocks. Related Blocks & Lists is the one that allows to add blocks and lists in one module from other related modules. While Dynamic Blocks enables to show Blocks on conditional basis; the conditions being values in any fields.
The aforementioned extensions, being extremely useful themselves for record viewing, are now compatible with each other. Let me explain how does that work:
Consider you have a block in "Contacts" module for related Opportunities, created with Related Blocks & Lists extension for VTiger 7.
Now, when you go to the configuration panel of Dynamic Blocks for VTiger 7, you will see the option to conditionally show or hide the related block for Opportunities as you can show/hide any other standard or custom block.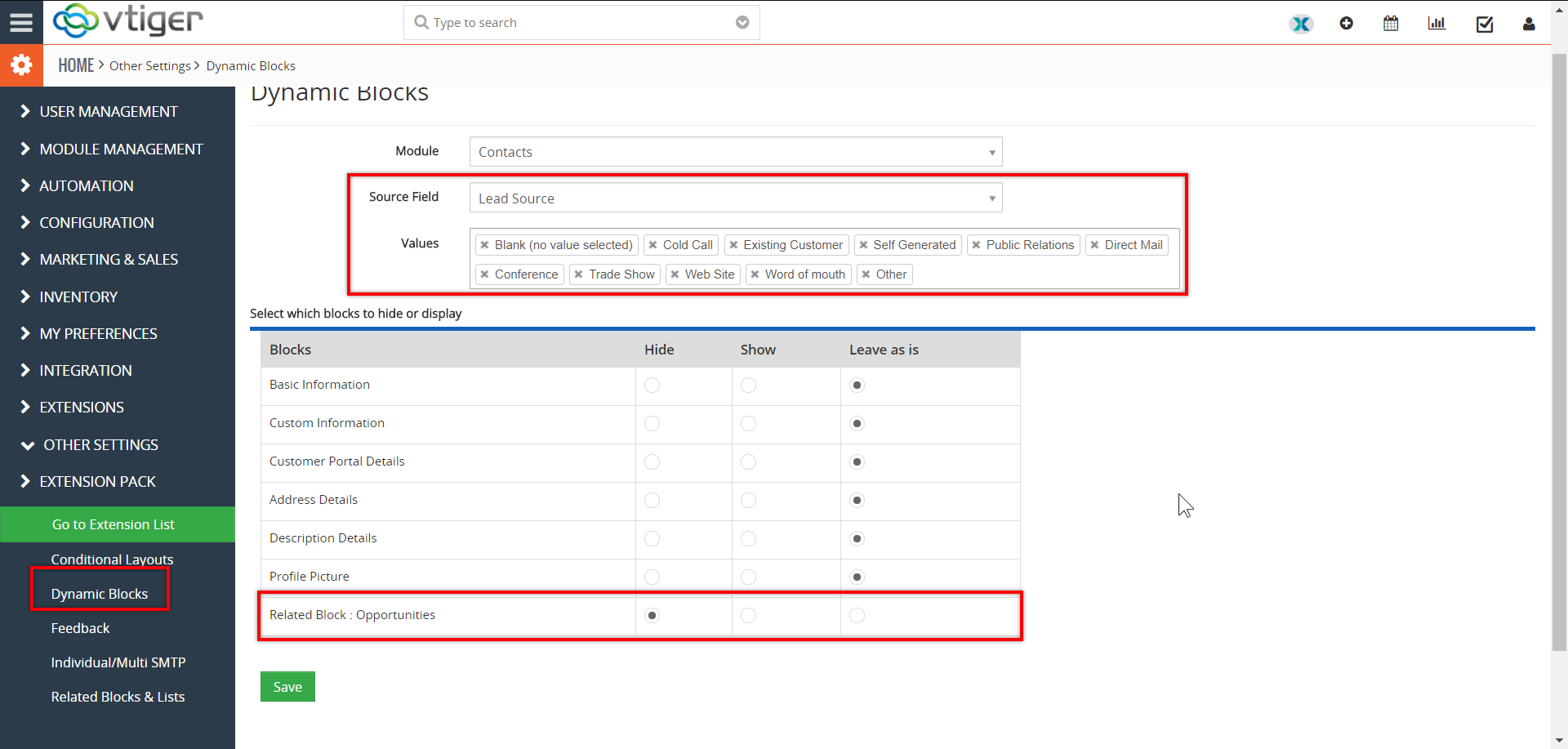 This compatibility feature opens endless possibilities to maintain related records from within a record on conditional basis, making the duo one of its kind in the VTiger community.