There's barely anything this visual, easy, and practical in VTiger summary and detail views, as Progress Bar. It is designed to add more visibility and allow instant updates for the configured "progress" (stage/status) field.
Progress bar for VTiger 7 is displayed in the header of each record. The bar displays all values from a selected picklist as well as the current value for specific record. The values/stages are also clickable – where clicking a stage/status changes the picklist value – just like that. The record gets updated when user clicks on progress bar value.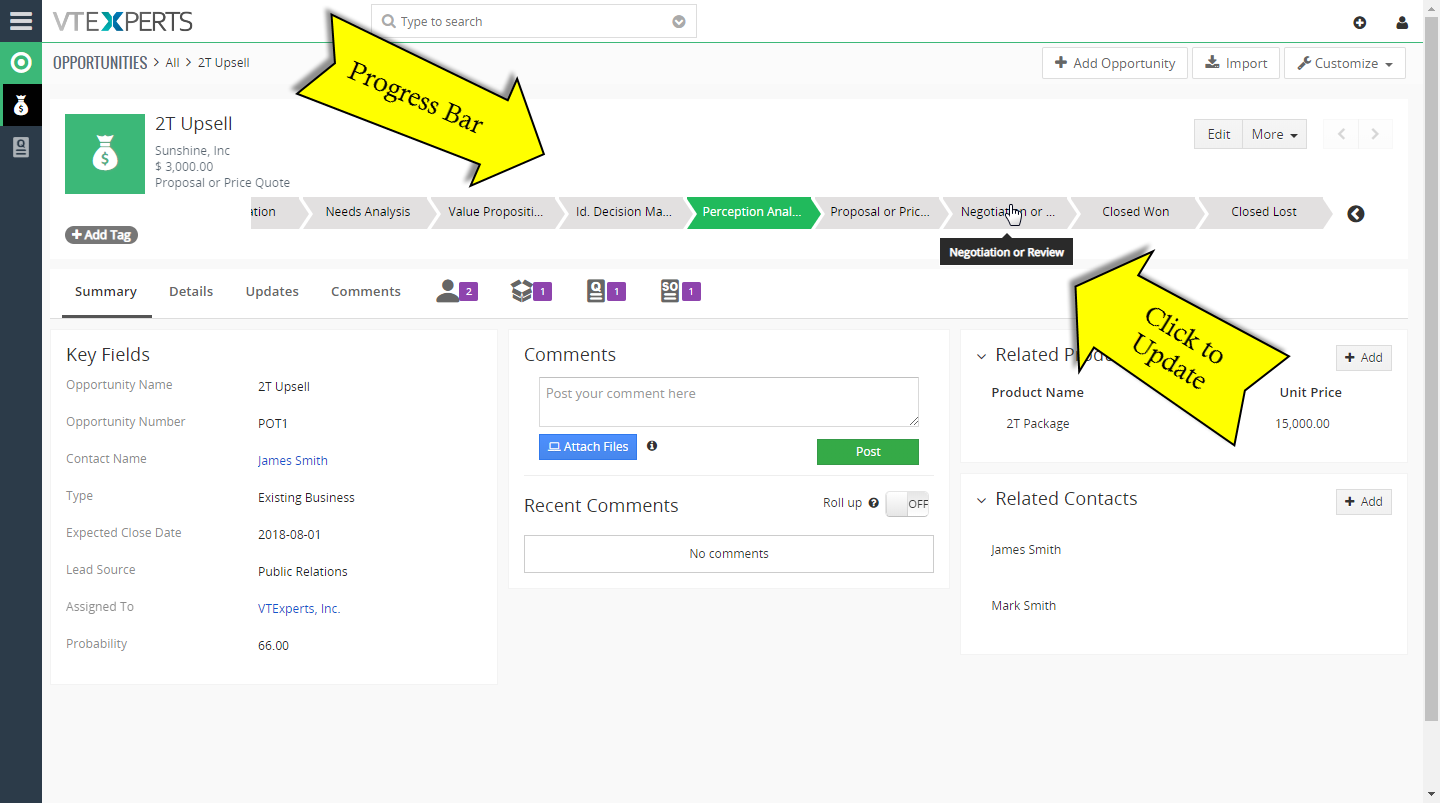 Progress Bar for VTiger 7 can be configured on any module (as long as it has picklist field). The simplistic design allows users to easily see the stage the record is in and update with a single click.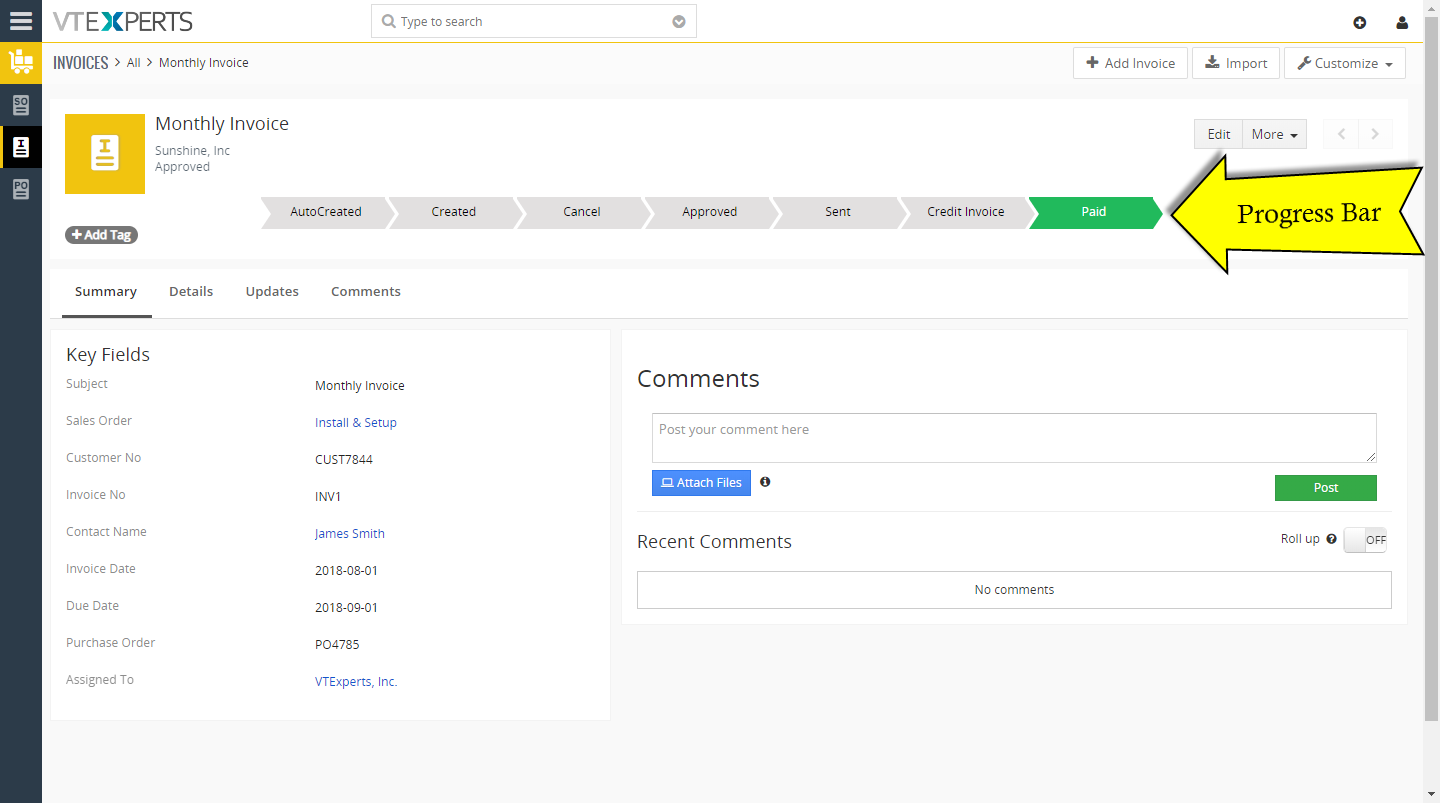 Adding a Progress Bar to any module is pretty easy. You can simply go to the configuration panel of the extension > select a module > choose the field – and that's it.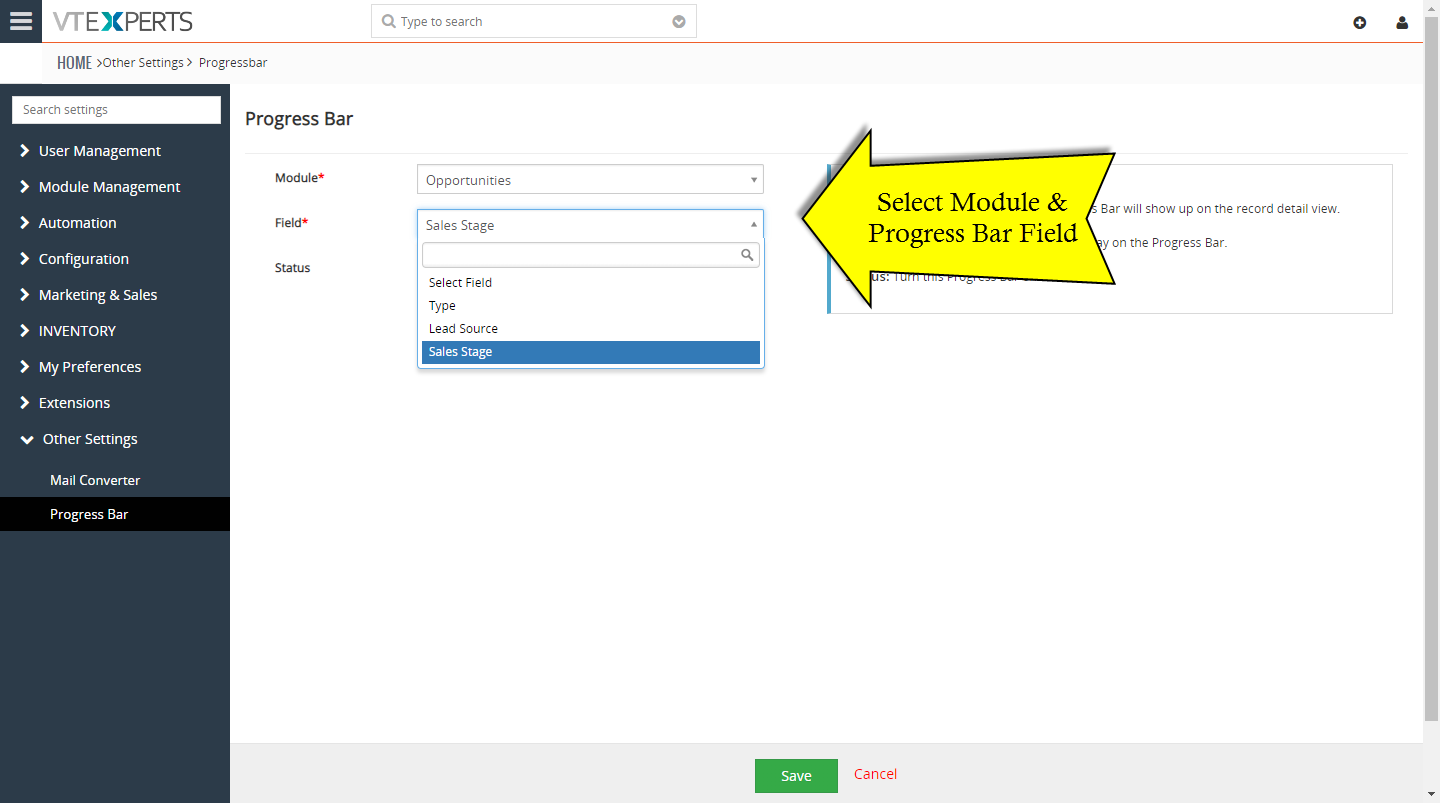 The extension is very easy to use. Here's the user manual for Progress Bar extension. The extension is included in the Extension Pack and available for all the subscribers and VTiger 7 users. If you need more info or have questions, do not hesitate to send us an email at [email protected] or visit www.vtexperts.com for live chat.