We are delightfully announcing another new release this week – the Customizable Buttons extension for VTiger. Custom Buttons Extension for VTiger 7 is designed to improve efficiency when updating records.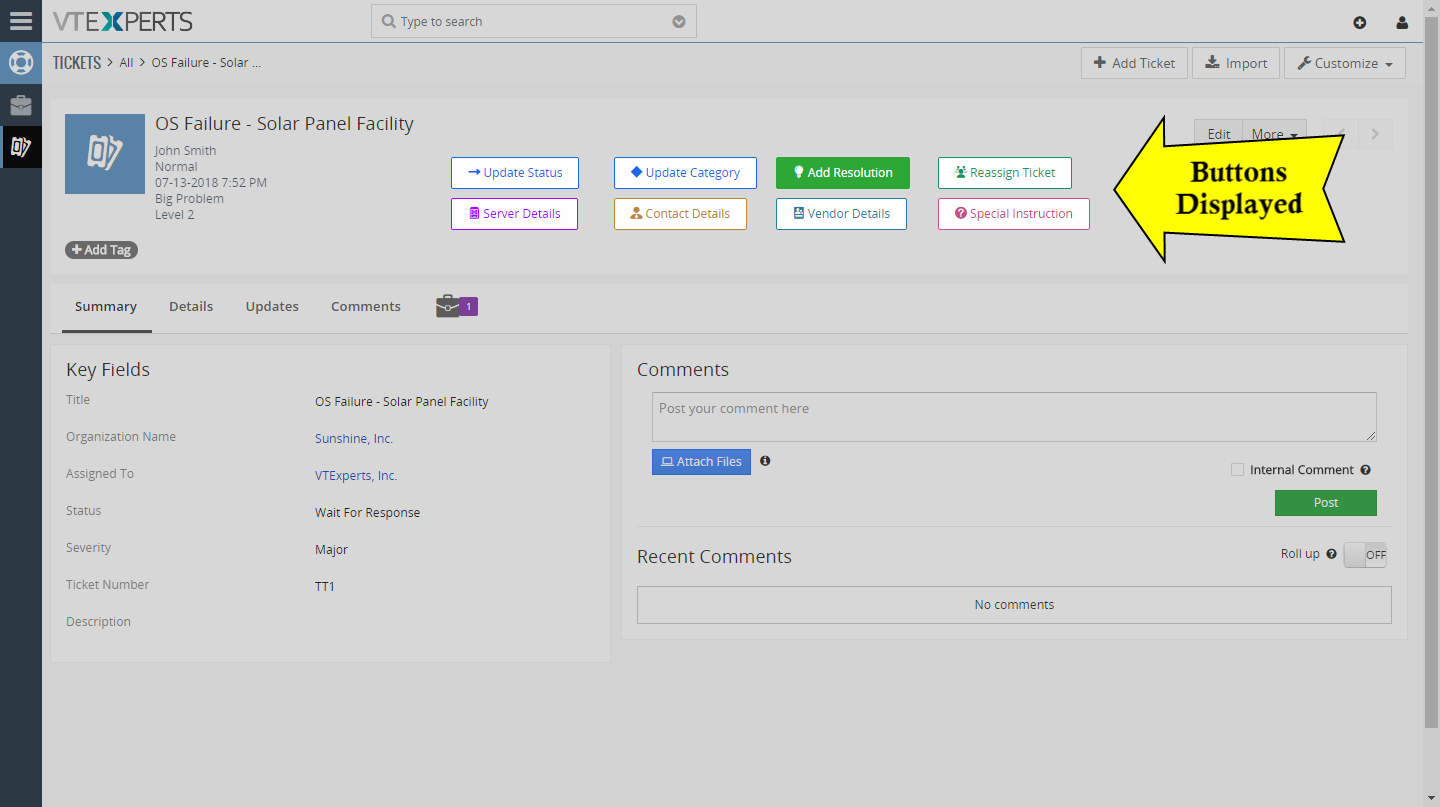 Buttons can be configured to show modal popup with selected fields. For example, you can add a button to "Update Address" which will only show address fields when clicked.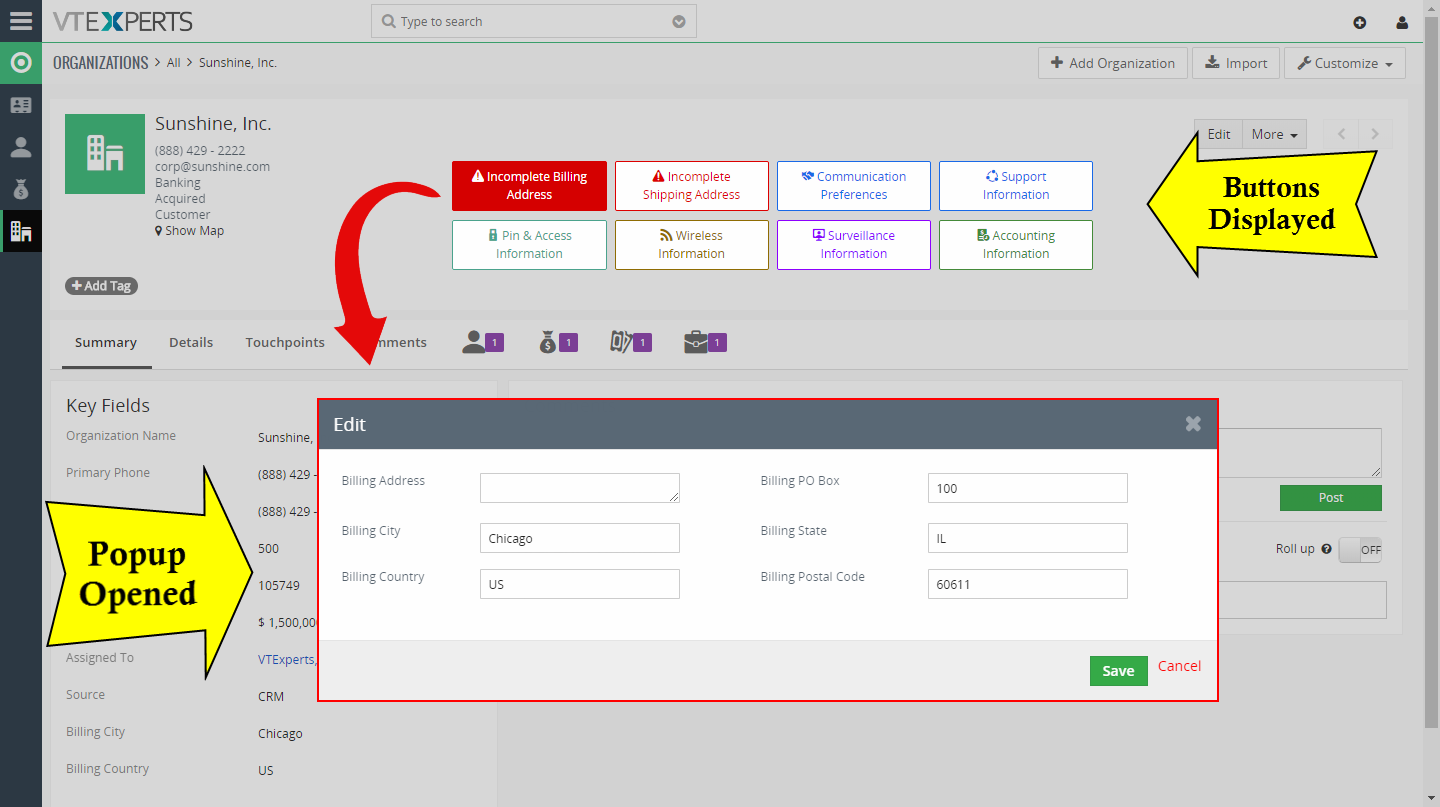 This is very primitive example; however, it can be used for so much more. Most commonly used scenarios:
Checklists – (popups that only include checklist fields)
Missing/Incomplete information – (custom logic to show/hide buttons only if conditions are true e.g "Missing phone number").
Sales Stage specific information – (popups that only include demo, on-boarding, follow up schedule etc.)
In addition, it supports conditional logic, meaning that buttons can be shown or hidden based on certain condition. For example, if an organization's address is incomplete – you could show a button indicating that and with an option to update address when the button is clicked.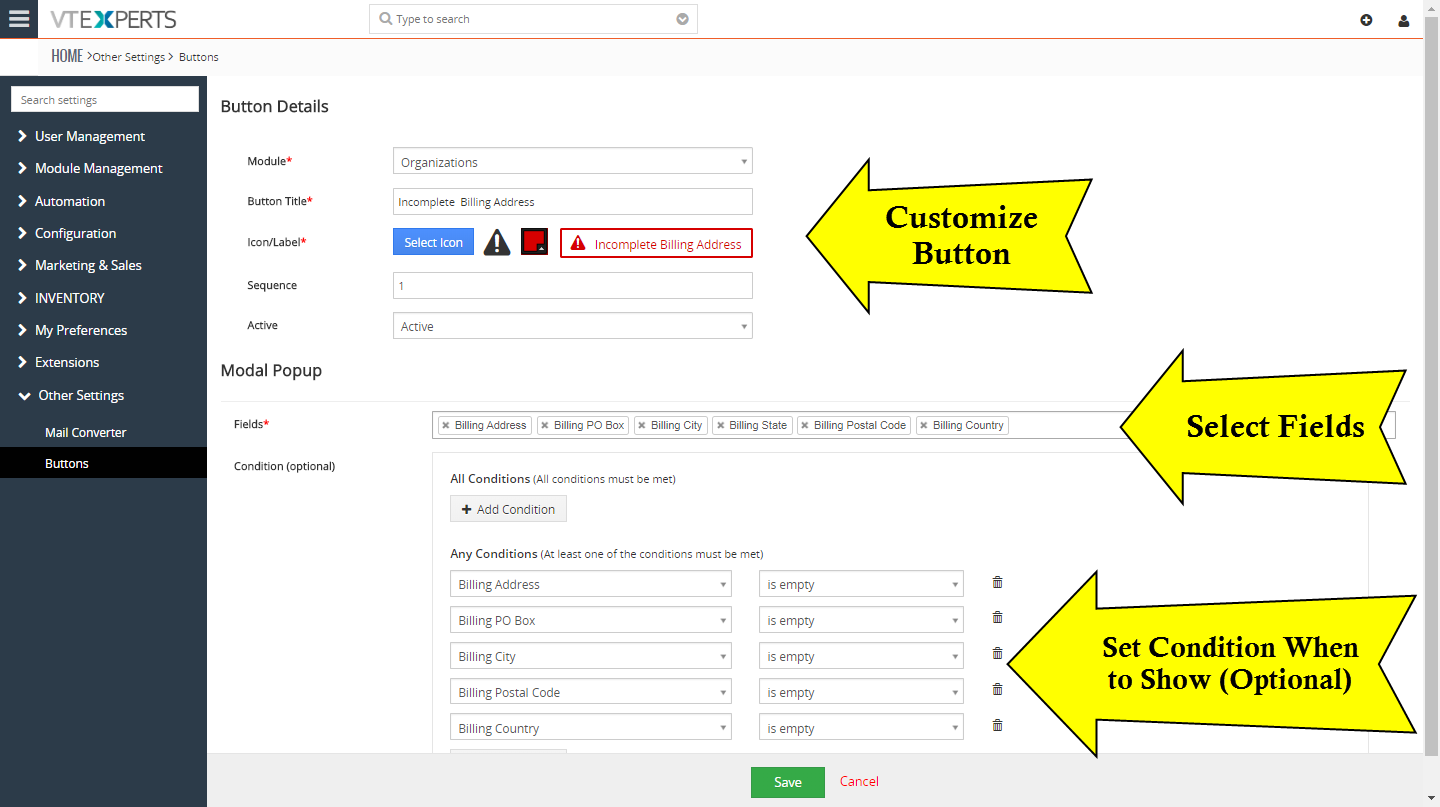 This is a very handy extension with extensive possibilities – it's not possible to summon up in words how much beneficial it can be. Take a crack at it yourself and see what use you can put it to. Also, share your creativity in the comments below if found helpful.
The extension is now available for all of the Extension Pack subscribers and can be installed immediately. More information on how to configure the Custom Buttons can be found here. You can always contact us at [email protected] or visit the live chat on www.vtexperts.com and we'll assist the best we can.