In VTiger 7 user can convert field blocks into Tabs by using our Tabs Extention. Easy to configure (just switch the block on/off), compatible with all modules as well as fields. Tabs will contain the same fields/functionality as blocks.
How to Create Custom Tabs
Go to Menu >> Settings >> CRM Settings >> Module Management >> Module Layouts And Fields. Select the module and click on the "Add Block" button to create a custom block.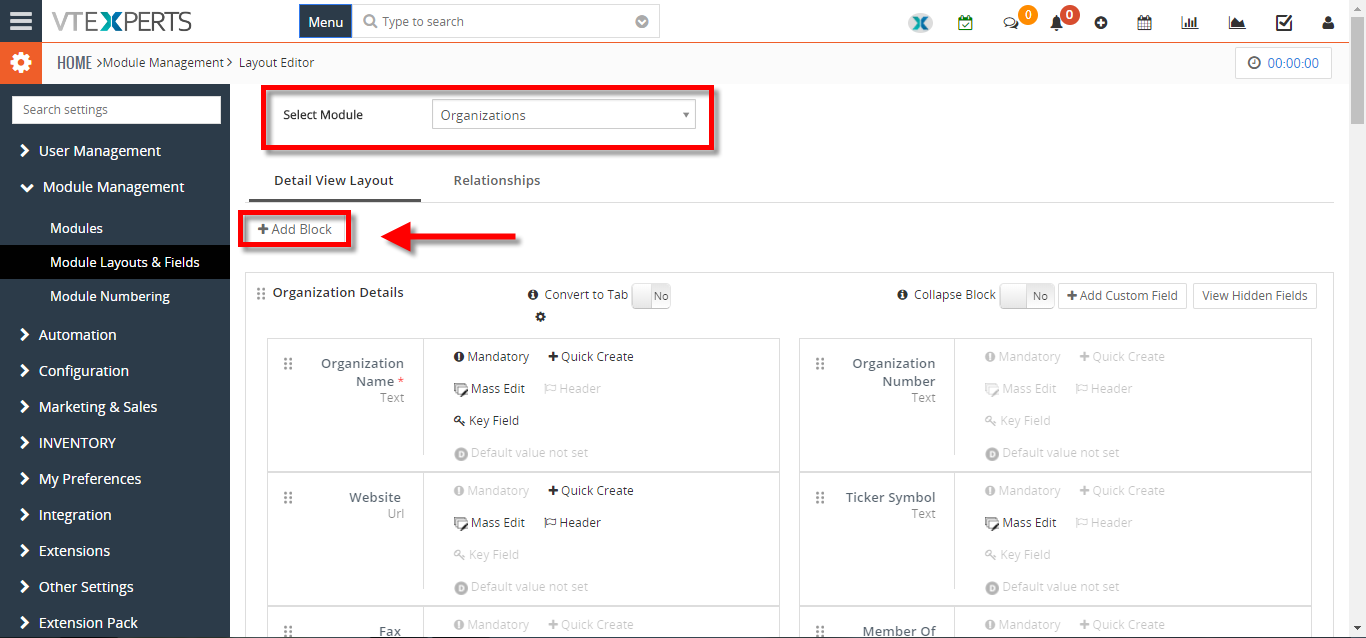 Enter the block name and select its position.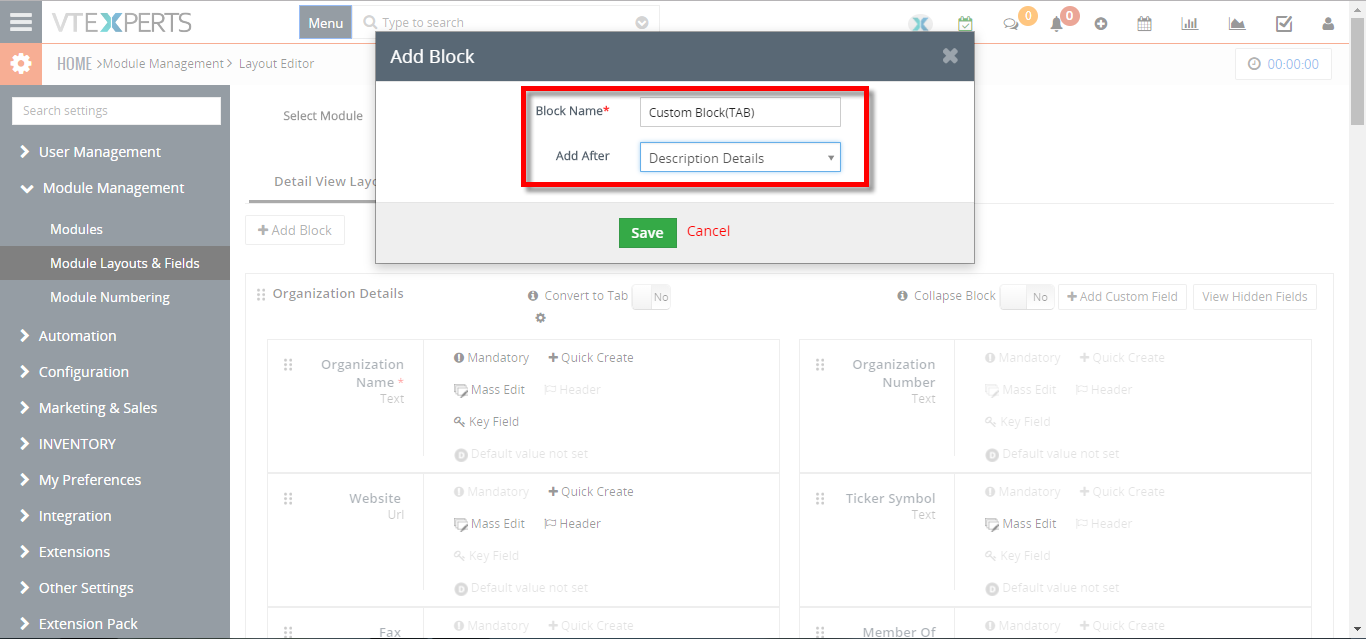 Click on the "Convert To Tab" switch to convert that custom block into a Tab.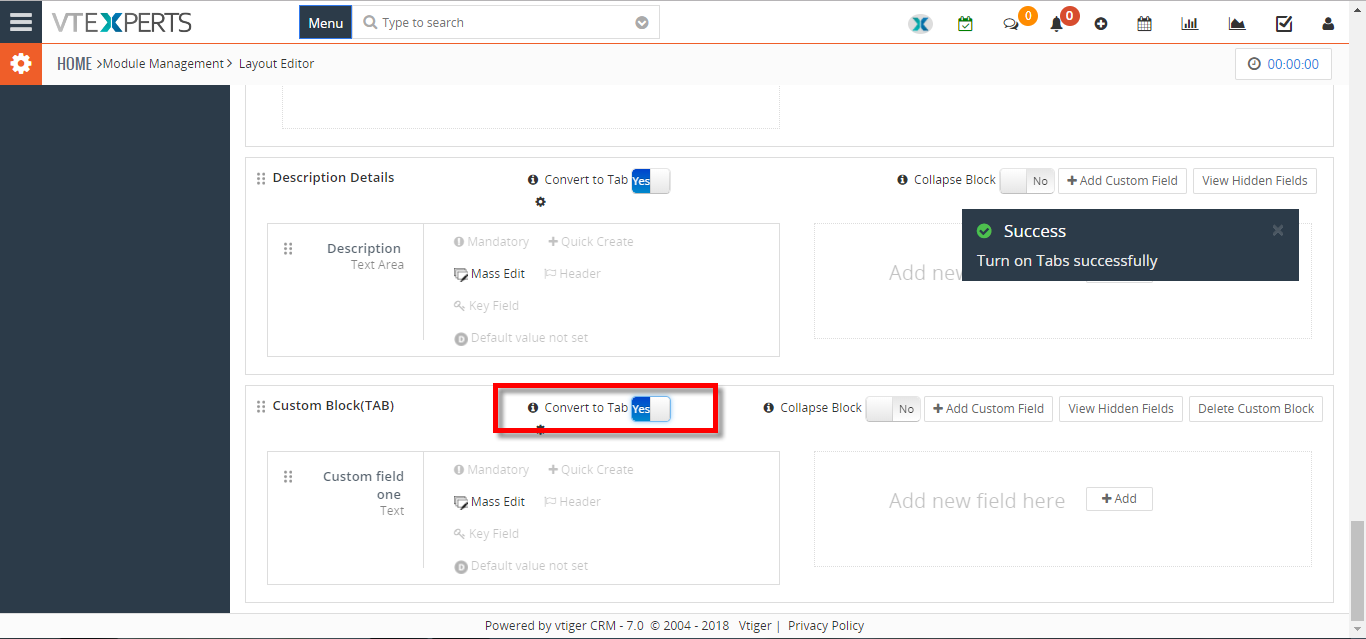 Here you can see in the Organization Details the Custom block is showing in a Tab.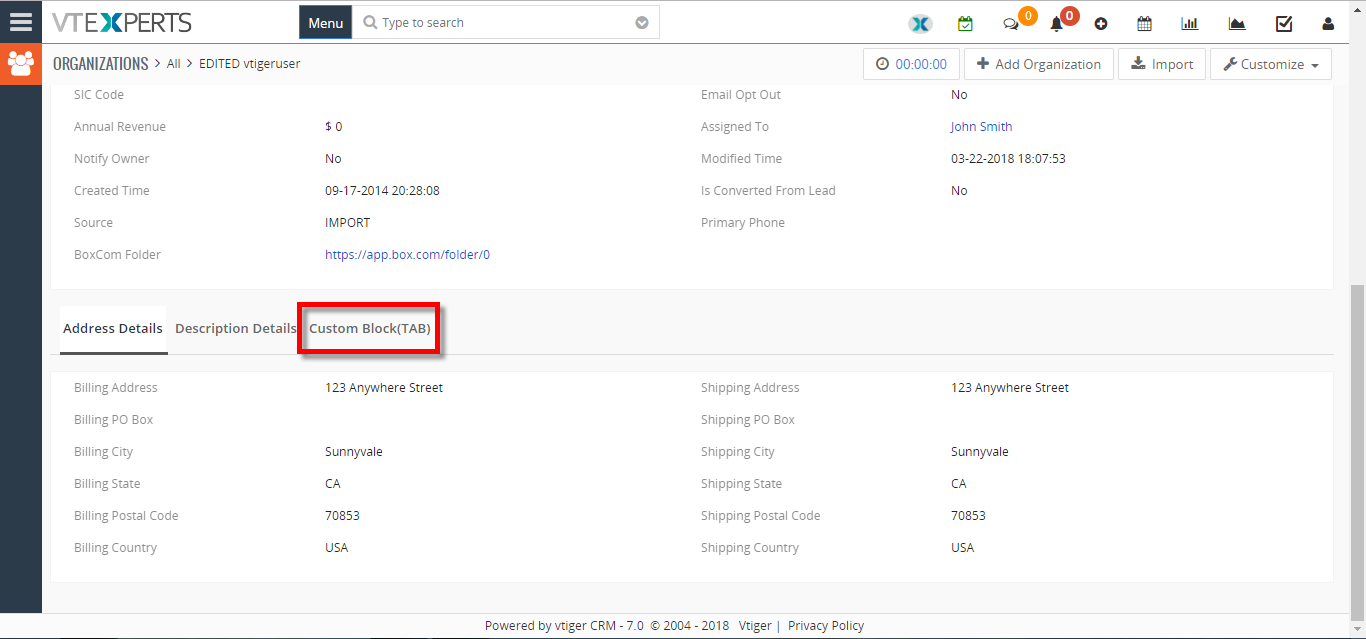 For further help, contact us on [email protected]. We'll be glad to be of service.