In Vtiger 7 user can add color comments by using our Advanced Comments extension. It is simply an enhancement to existing comments functionality. It adds up to two picklist fields to the comments section and allows the user to "categorize" comments added. In addition, comments are highlighted based on the configured picklist value, which makes it even more useful. In addition, it supports rich text formatting in comments.
How to Color Code Comments
Go to Menu > Settings >> CRM Settings >> Other Settings >> Comments(Advanced). Name the picklist and click on the Green button next to the save button to configure the color comments.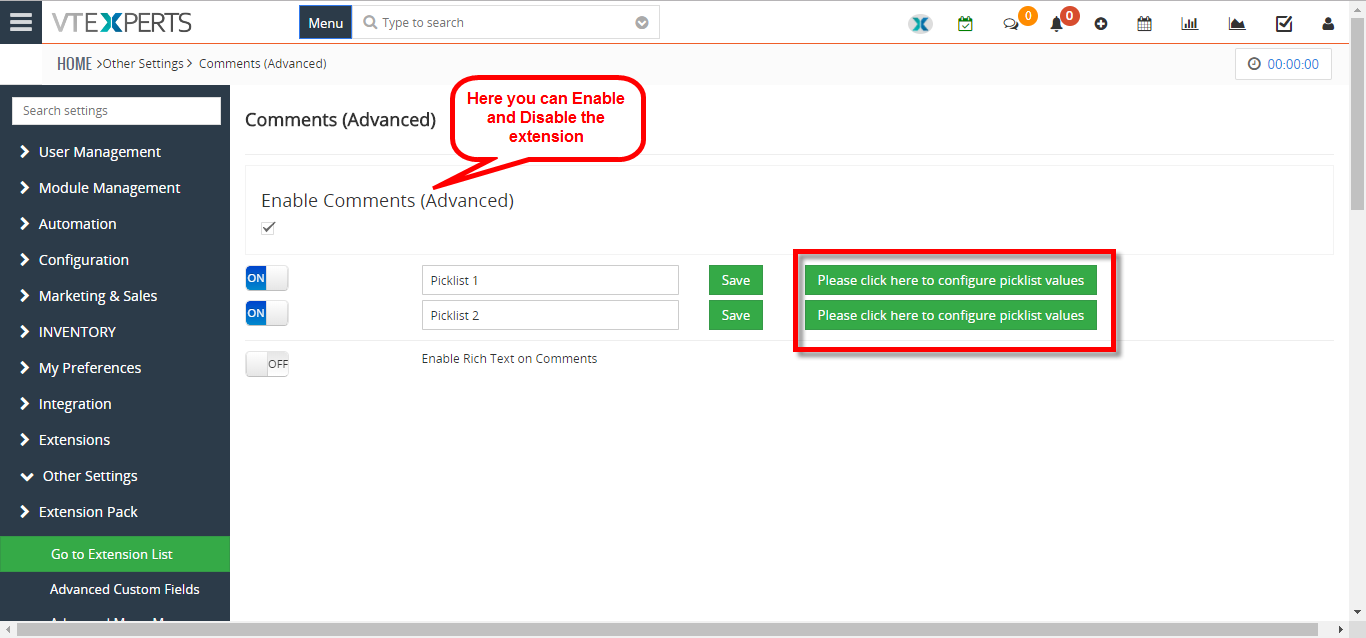 Click on the "+ Add Value" button to add a new picklist value.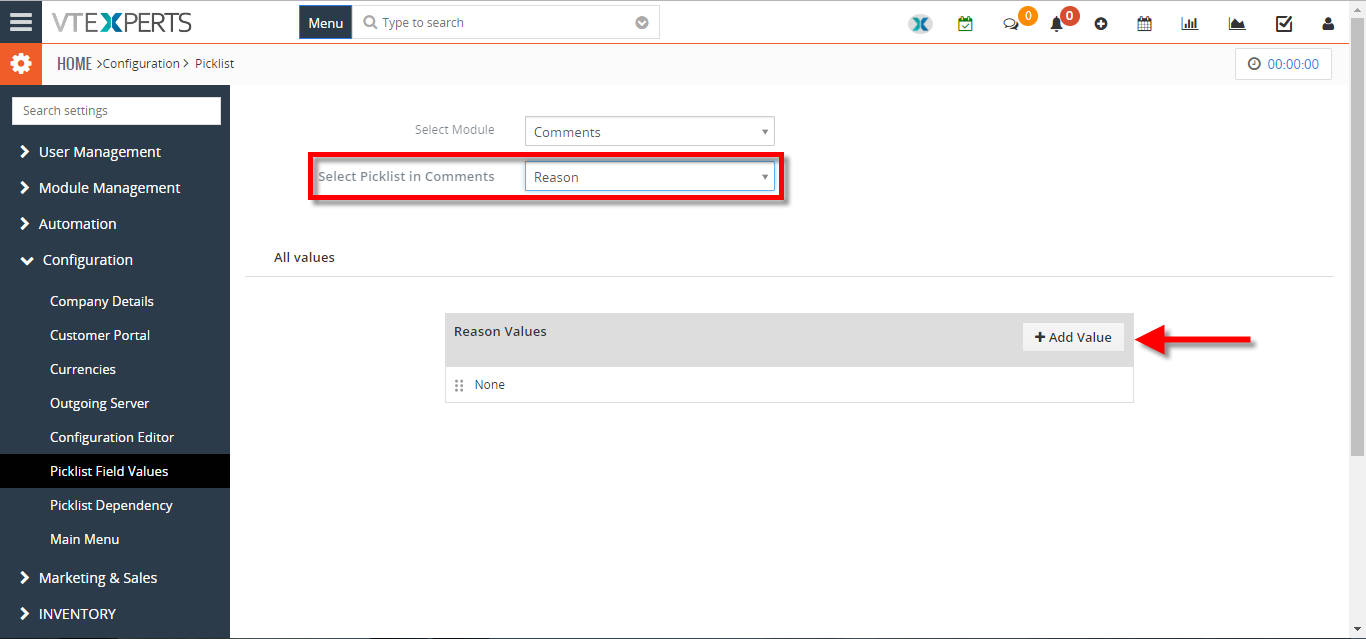 Enter a value name and select a color.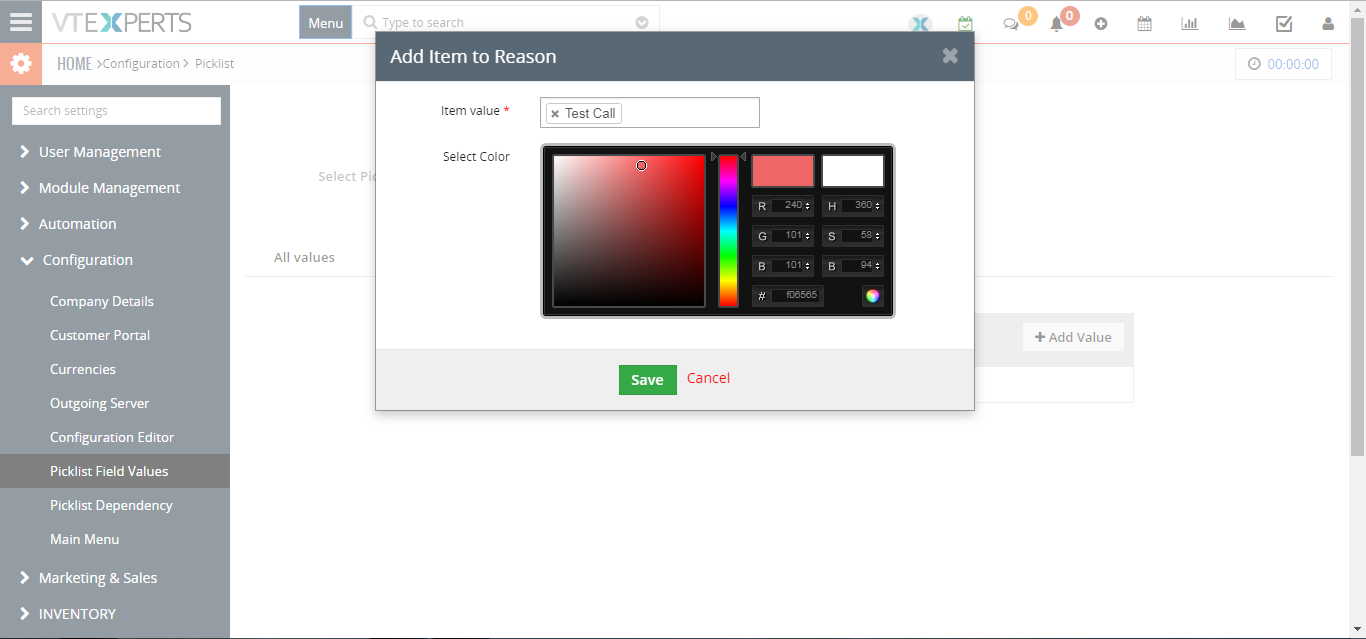 You can add a color comment by selecting the Picklist(For this example Reason).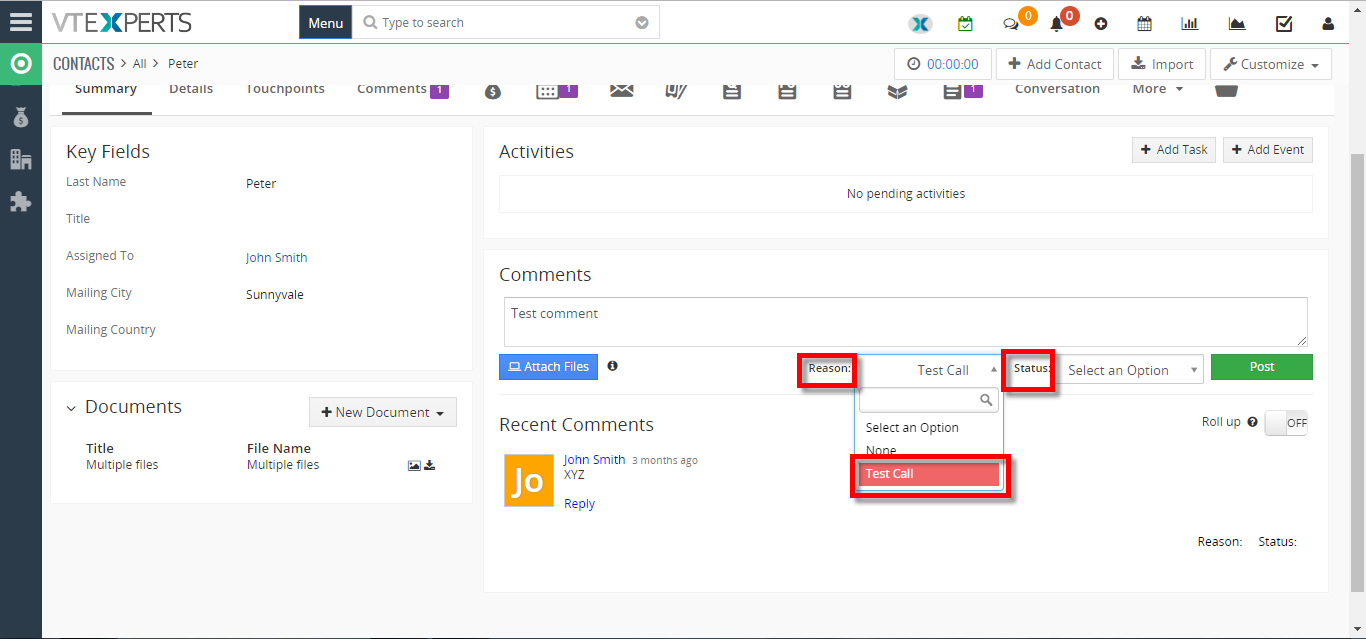 Here you can see the color comment.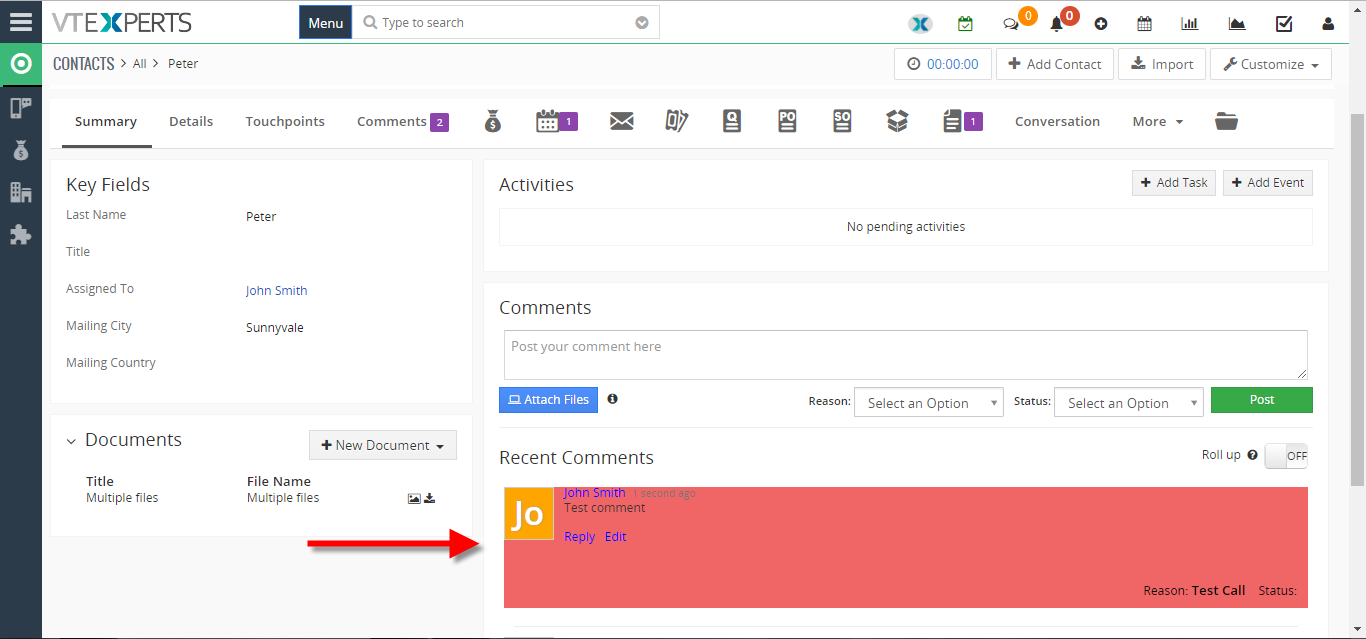 For further help. contact us on [email protected]. We'll be glad to be of service.