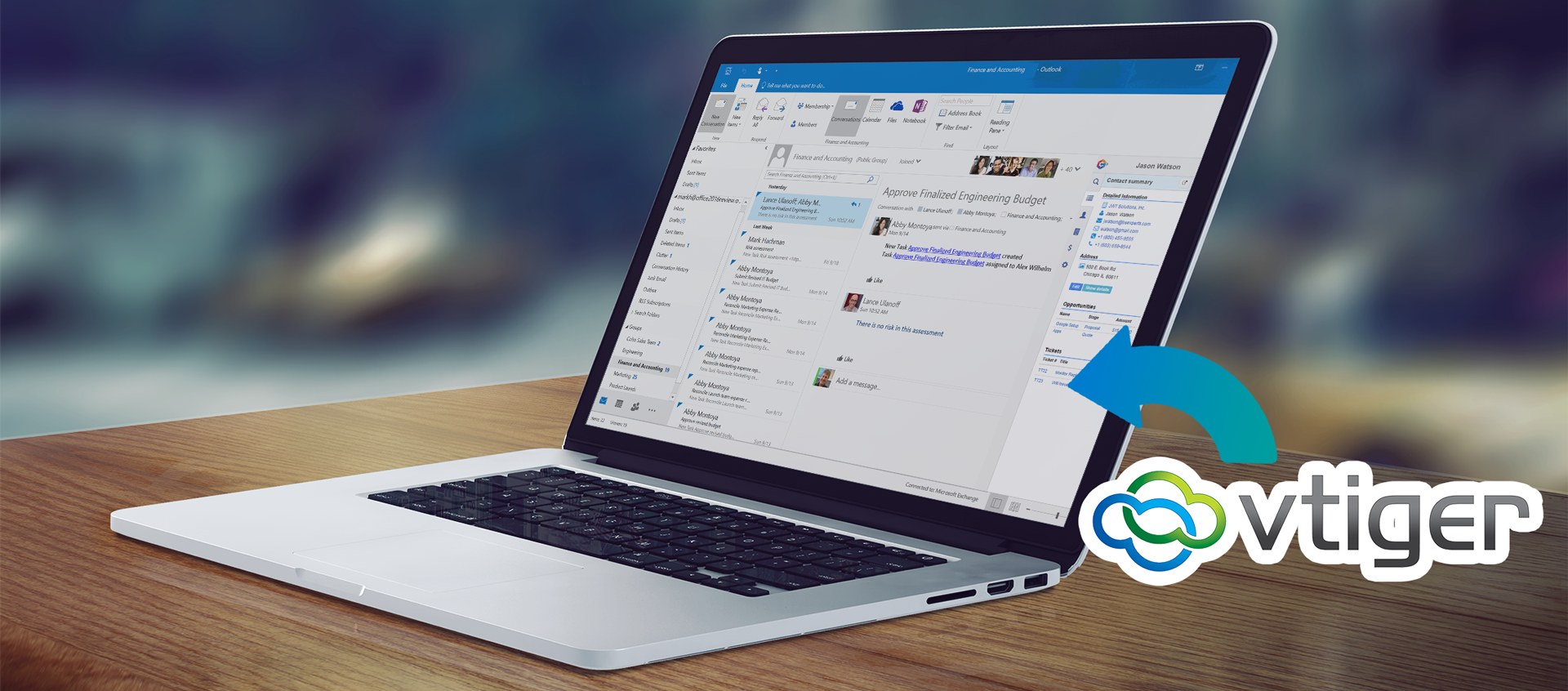 There are a number of ways to customize emails. Many tools let you login with your credentials and bring the sent, received, draft, and trash sections into the software. And there are systems that let you manage your email services in productive manners. Vtiger itself is packed with features that take your business to another level. Making new contacts and leads, creating cases, predict new opportunities, keeping contacts histories and lot more can be accomplished just upon the arrival of an email.
But there can be a number of reasons to avail all these facilities through your own favorite email client. What if I told you that you could enjoy all of the Vtiger's features right from your Gmail, Outlook, or Office 365 interface? Yes it is possible, and the solution's name is Corrensa.
Corrensa is an extension/plugin for your Gmail, Outlook, and Office 365, that gives you the capability to manage and update your Vtiger CRM account right from your inbox screen.
With Corrensa extensions:
You can view, create, and modify customer information
Track interactions
Generate new contacts, opportunities, and tickets, or just go through and manage them
Attach emails to customer's current records
Check, create, and manage calendar activity for a specific contact
Register new Leads
Browse through history
It has Friendly User Interface as most of it constitutes of Gmail UI.
It's an all-in-one package and no need to switch back and forth between multiple softwares
Vtiger records are searchable from email
It is full of valuable features with the ability to configure custom aspects
One-click to open records in Vtiger
Corrensa – Vtiger and Gmail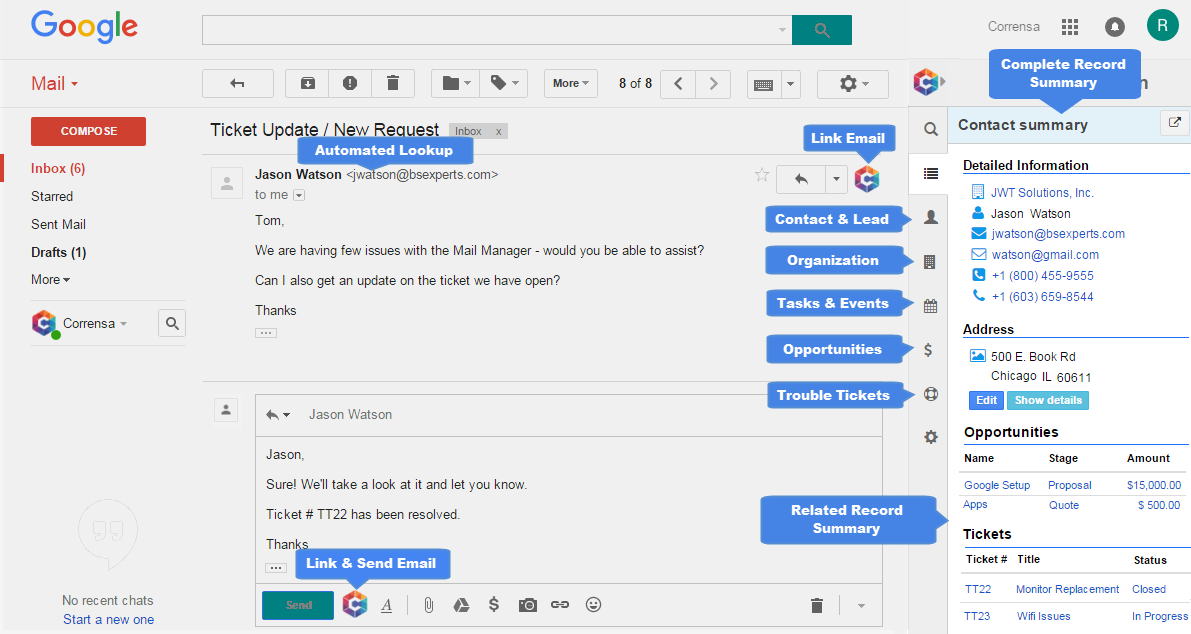 Corrensa for Gmail is not another complicated software. It's just a Chrome extension, utilizing which you can manage clients' records and histories in Vtiger CRM, right from your inbox. There is no exigency to learn another interface or slow down for a while to replace the decades old familiar UI with a new one. Simply clicking on an email will exhibit sets of preferences to configure and employ. This can be achieved by an expandable toolbar along with the right margin.
Corrensa – Vtiger and Outlook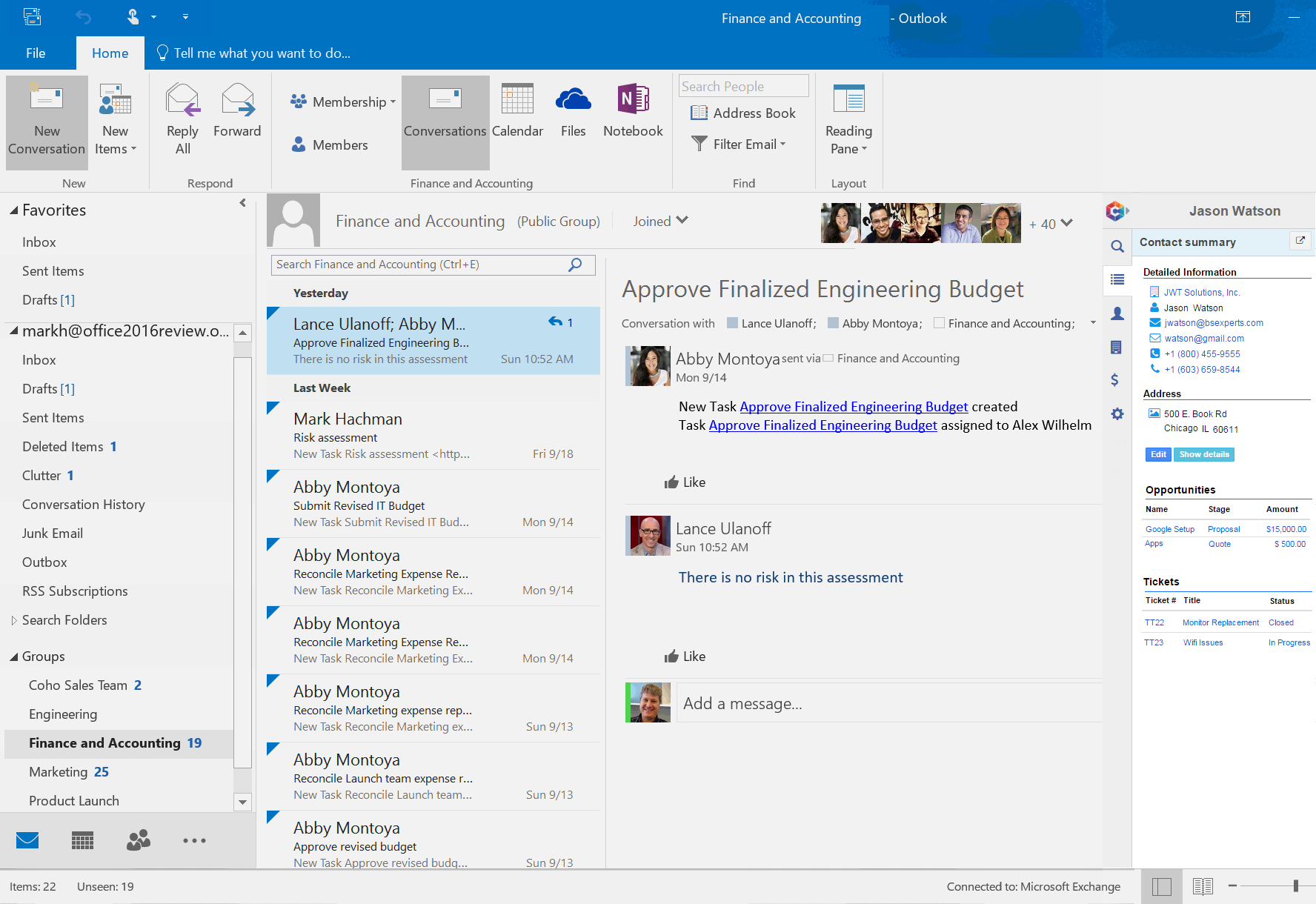 A vast number of companies prefer to use Outlook as their email management system. Corrensa Addon is also available to integrate Vtiger and Outlook. So keeping the same interface and not disturbing a single point, your Vtiger CRM data is at your fingertips without the hassle of browsing through multiple tools. There is also a specified Corrensa section in Outlook, where you can link emails to Vtiger accounts and toggle the Corrensa bar on and off.
Additionally,
You can attach and upload files from Email attachments
View and submit comments to Leads, Contacts, Organizations, Opportunities, and Tickets
Integrate Invoice, Quote, and Order with the capability to go through current records as well as the Products/Services.
Corrensa – Vtiger and Office 365 (Outlook Web Access)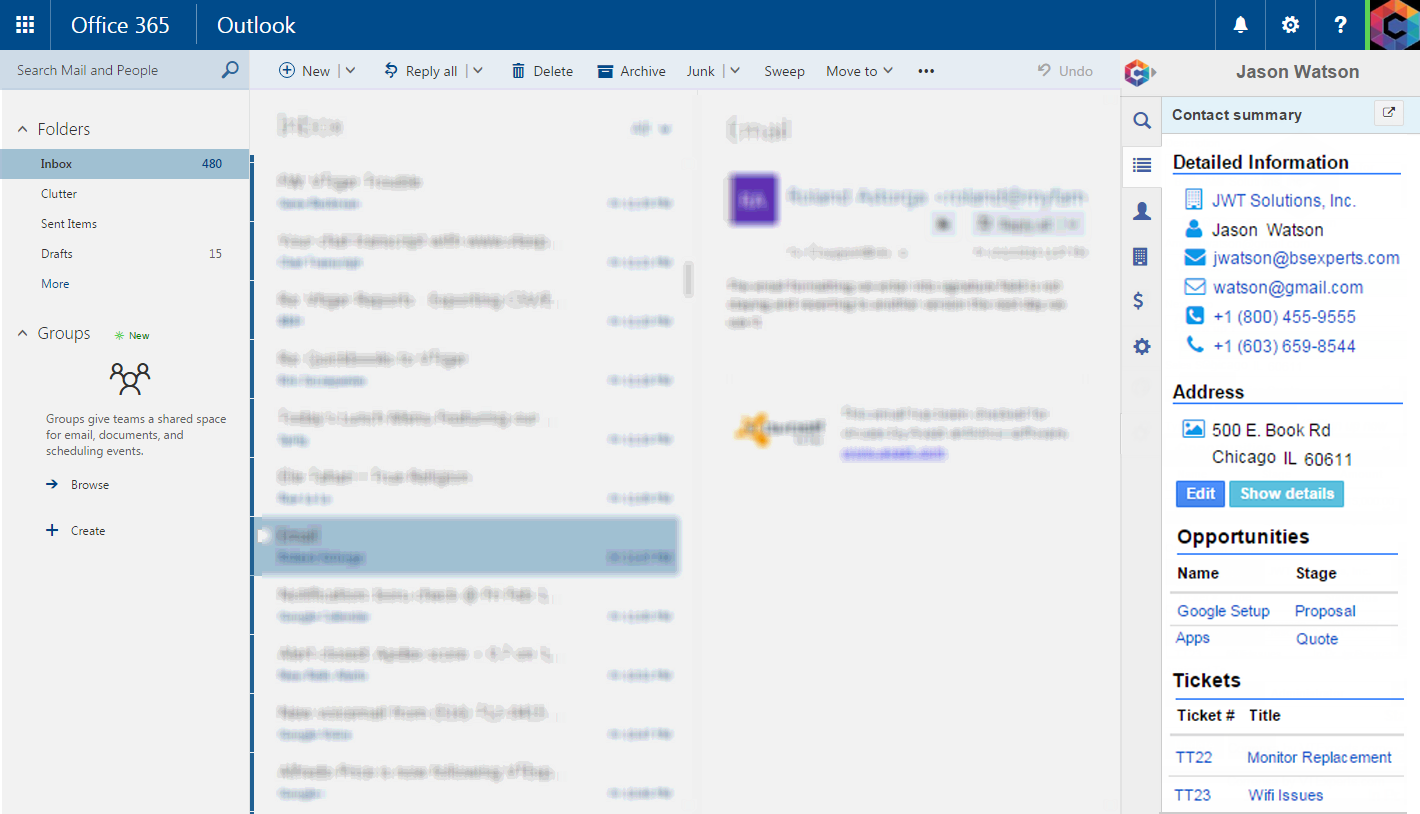 Corrensa, covering all of the major email providers and management systems, also designed the chrome extension for Outlook web access (OWA) & VTiger. All of the productivity and efficiency and enhancing features are included in the extension, while keeping it simple, fast, user friendly, and searchable. After installation, just click on the Corrensa icon on the top right section of your OWA screen and manage your Vtiger account right from there.
Having Corrensa toolbar for Gmail, Outlook, and Office 365 simple boost your business efficiency making it lucrative.