Automated Backups Extension for VTiger is designed to allow system administrators to easily backup VTiger Files & Database to a local folder or an off-site FTP.
How to backup vtiger database to a FTP server
Go to Menu >> Settings >> CRM Settings >> Extension Pack >> Automated Backup. Click on the "FTP Backup" tab.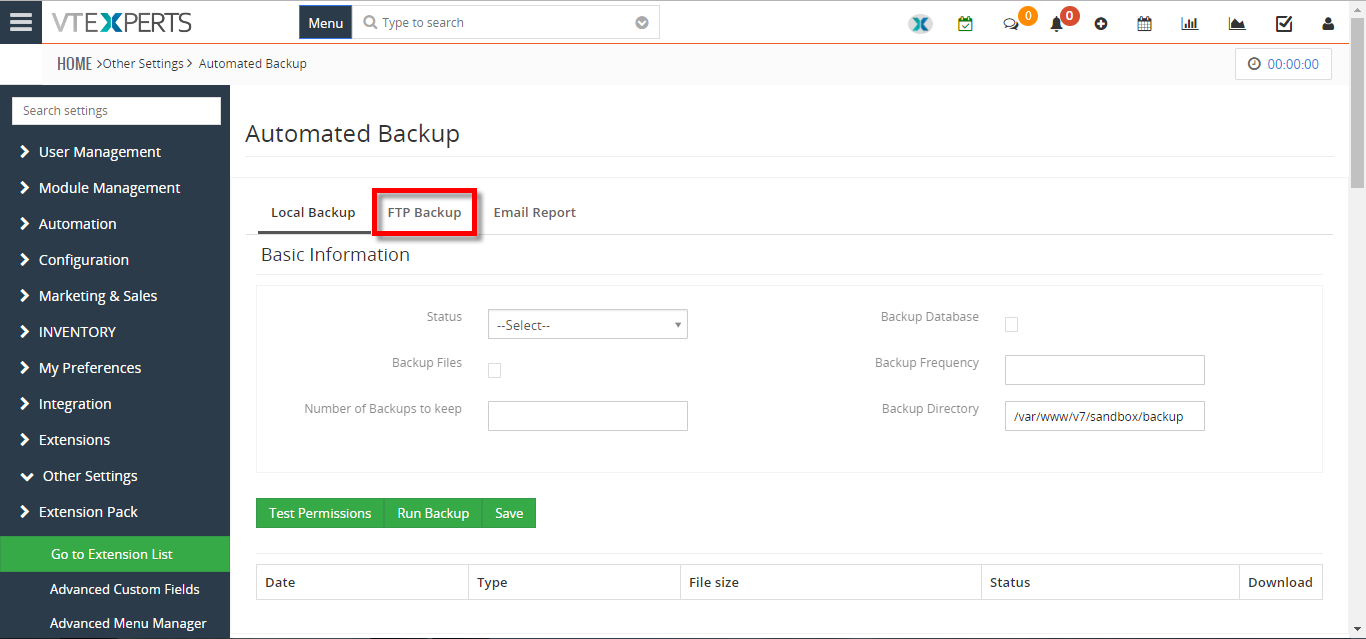 Add the FTP access details and click on the "Save" button.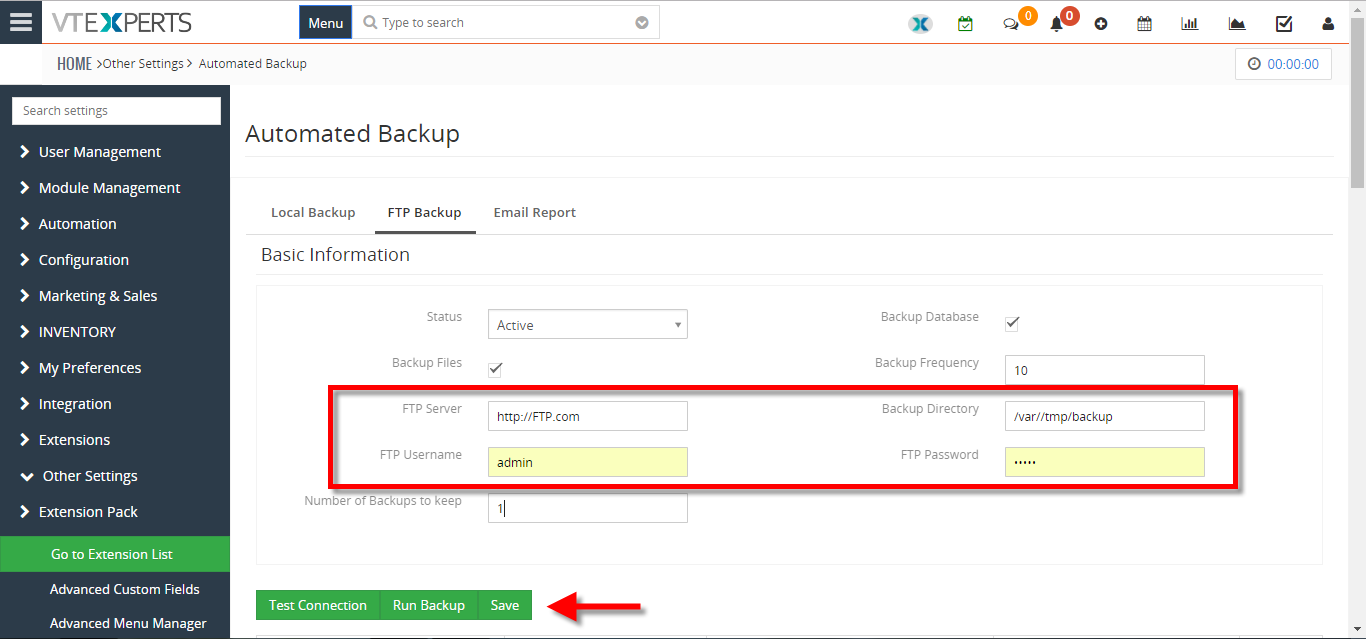 For further help, contact us on [email protected]. We'll be glad to be of service.