Field Tooltip Manager extension for VTiger is designed to enable and display helpful field tooltips on VTiger record views.
How to Add Tooltips Information Icons
Go to the "Menu" and select "CRM Settings".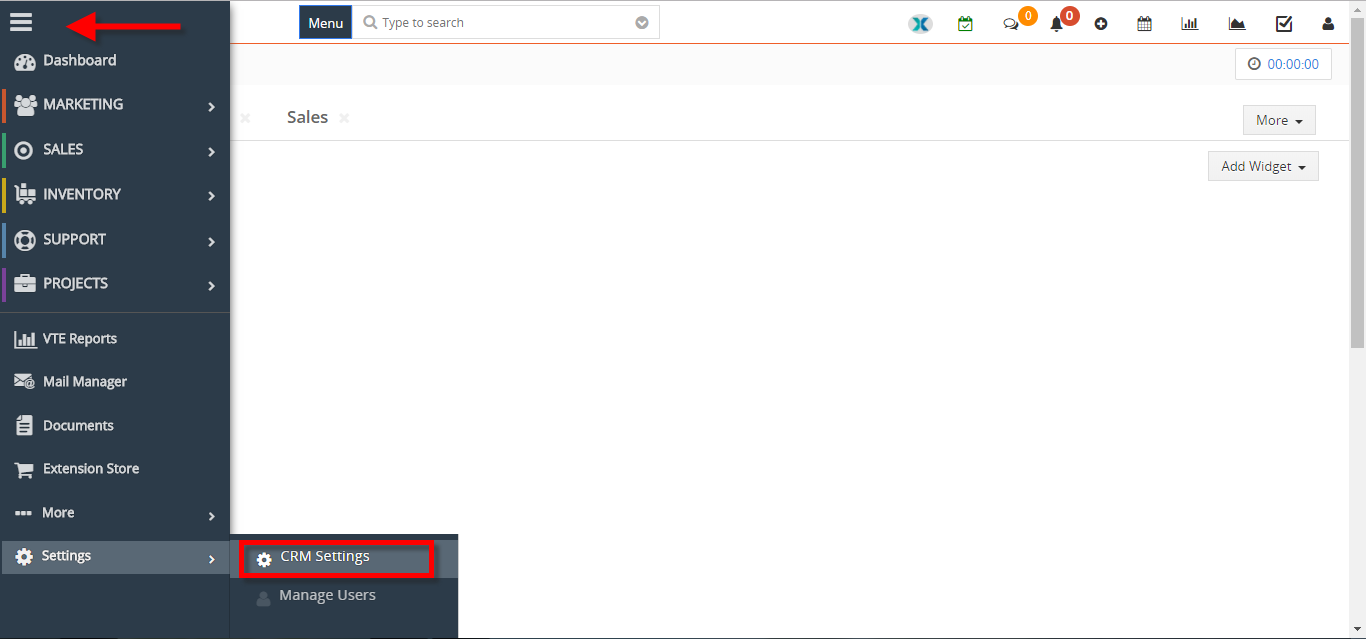 Under "Other Settings" select "Tooltip Manager".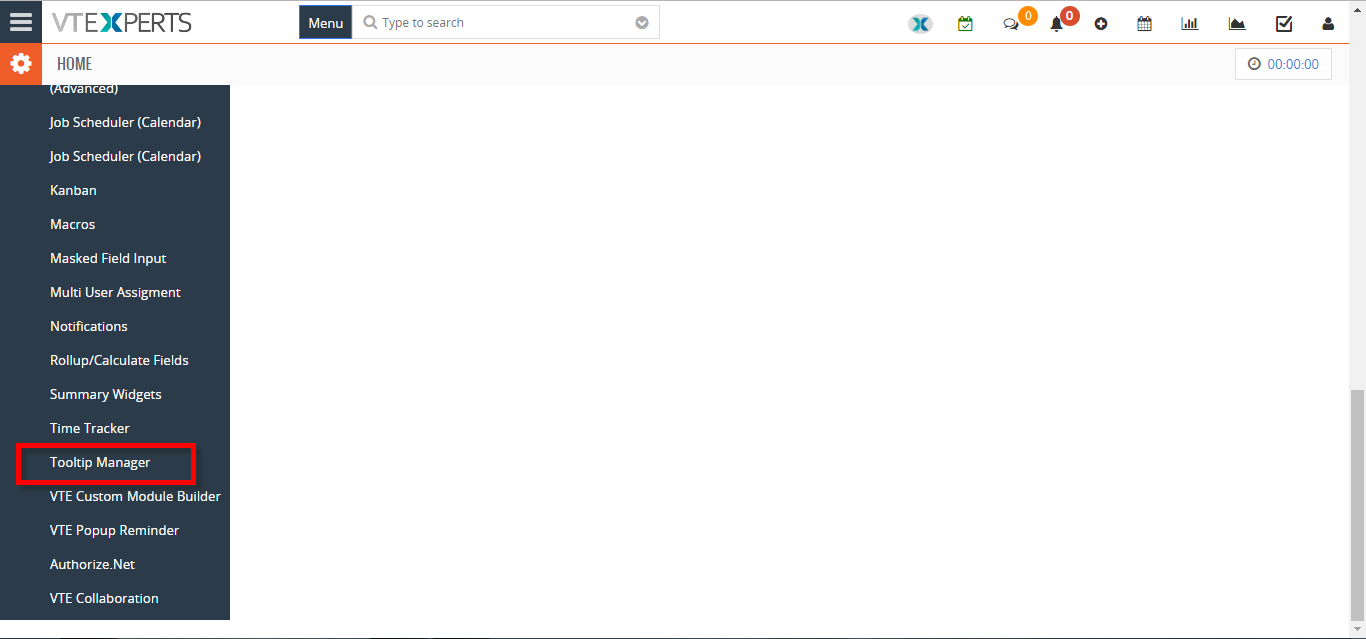 Select the "Module" and the "Field Name". You can select a different "Icon" or upload a new one. Define the Tooltip content in the Rich Text Area.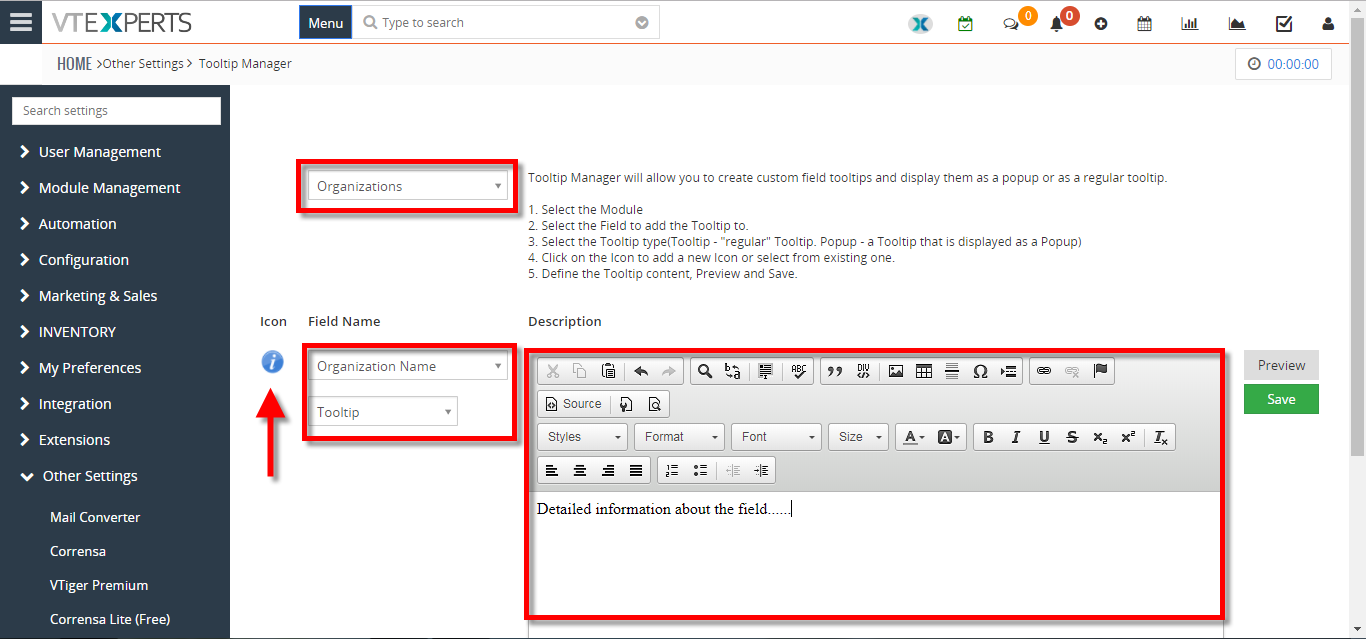 Here you can see the Tooltip Icon and the Tooltip in the record.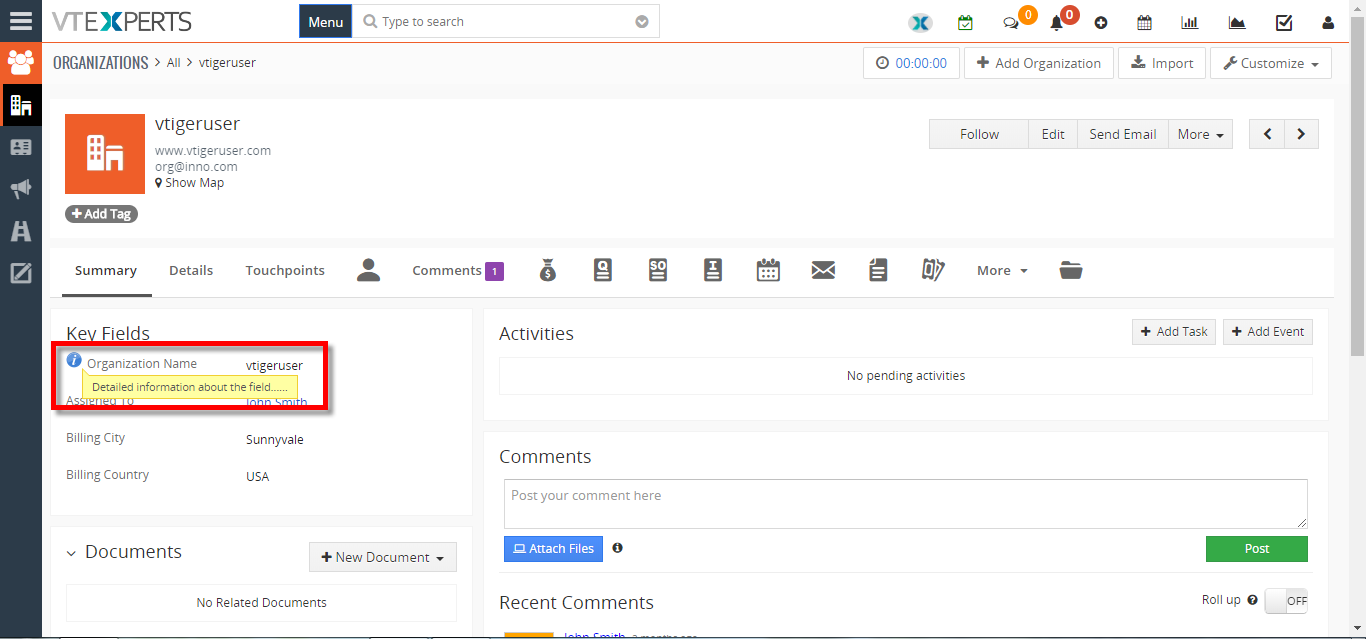 For further help, contact us on [email protected]. We'll be glad to be of service.