Item Details Customizer (Advanced) is an enhanced version of our standard "Item Details Customizer" which allows users to customize Item Details (Product/Services) for Quotes, Invoices, Sales & Purchase Orders. Users can also specify new formulas for each column as well as customize formulas for Totals.
How to Add Sections on Quotes/Invoices/Orders
Go to Menu > Settings > CRM Settings > Extension Pack > Item Details Customizer(Advanced). Click on the "Sections" button for adding a new section.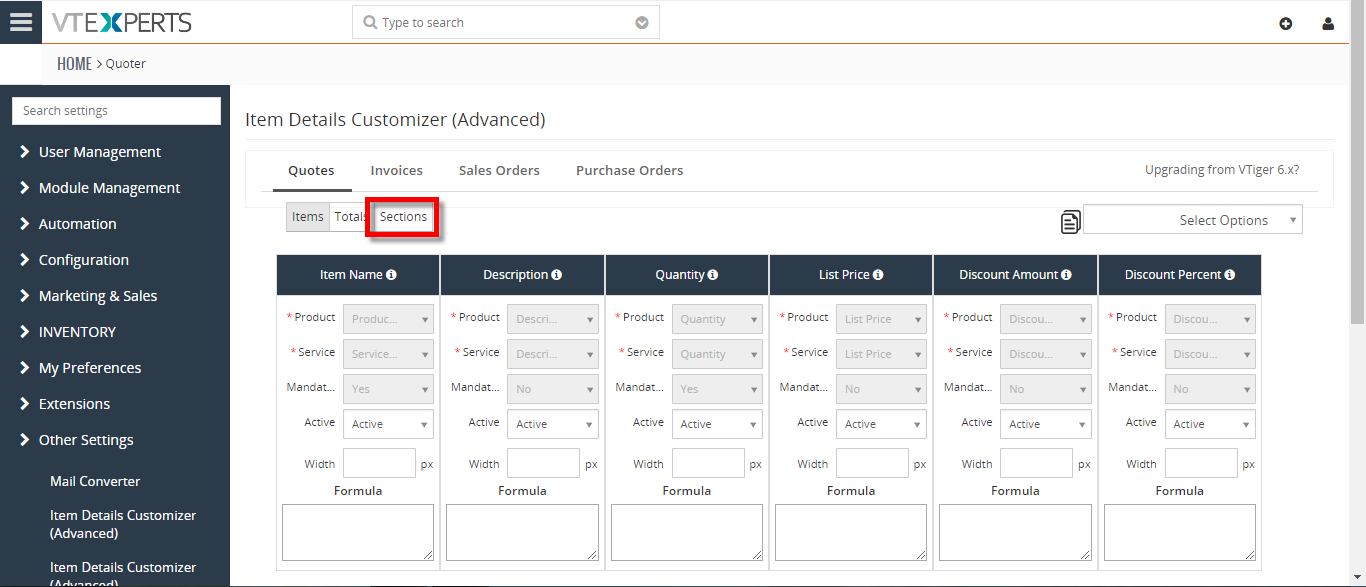 Click on "Add New Value" button and enter the section Title.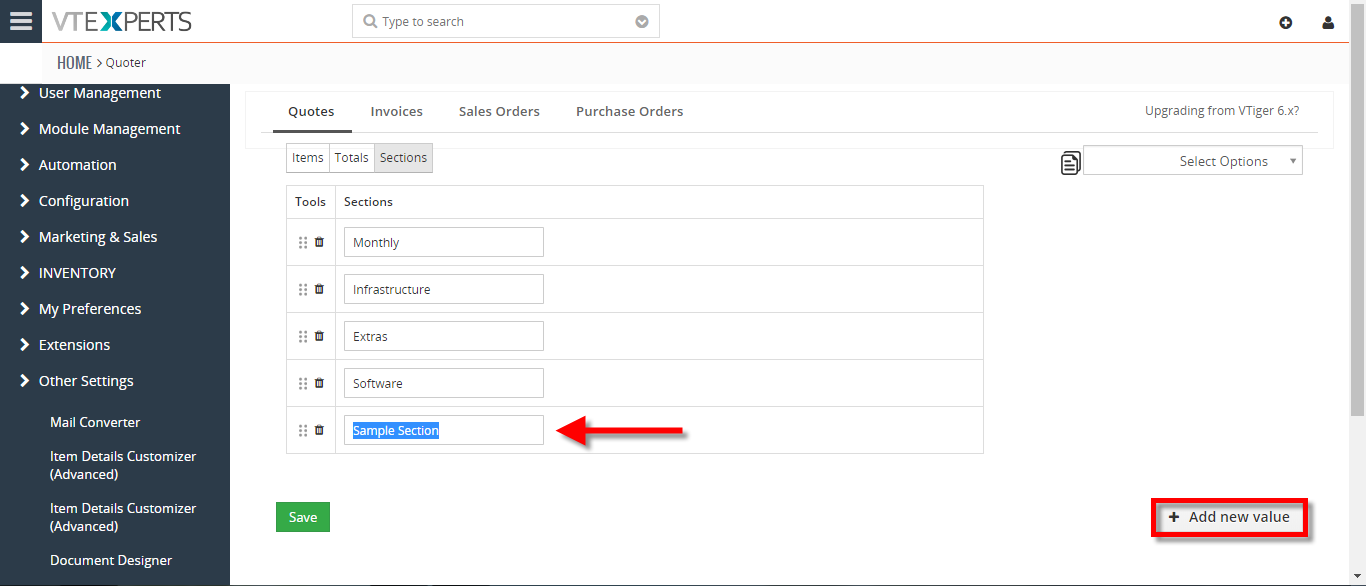 Here you can see the new section while creating a new Quote.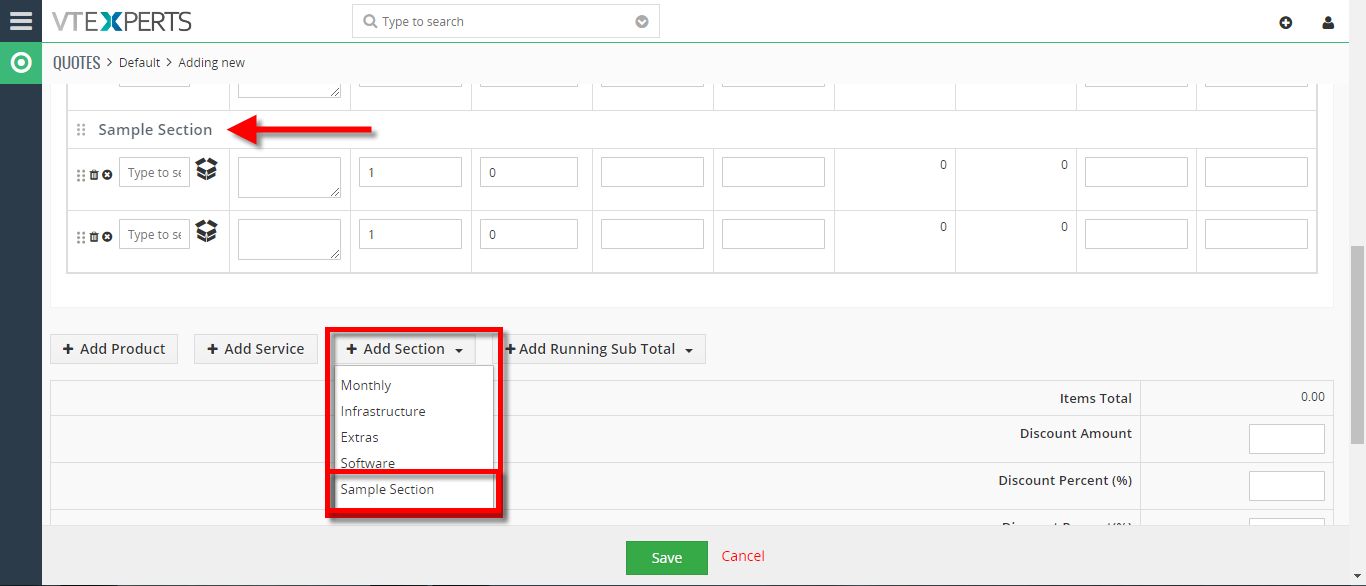 For further help, contact us on [email protected]. We'll be glad to be of service.