Item Details Customizer (Advanced) is an enhanced version of our standard "Item Details Customizer" which allows users to customize Item Details (Product/Services) for Quotes, Invoices, Sales & Purchase Orders. Users can also specify new formulas for each column as well as customize formulas for Totals.
How to Add Custom Total
Go to Menu > Settings > CRM Settings > Extension Pack > Item Details Customizer(Advanced). Click on the "Totals" button for adding a new Custom total.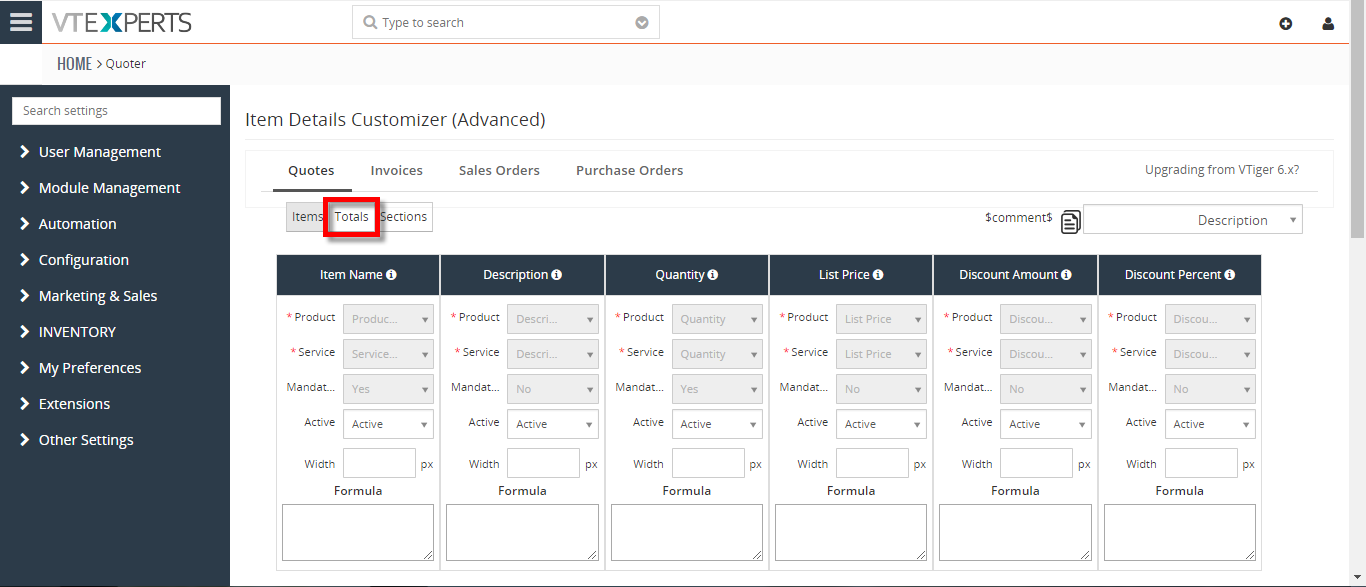 Click on "Add New Field" button and enter the Custom Total Title and Formula.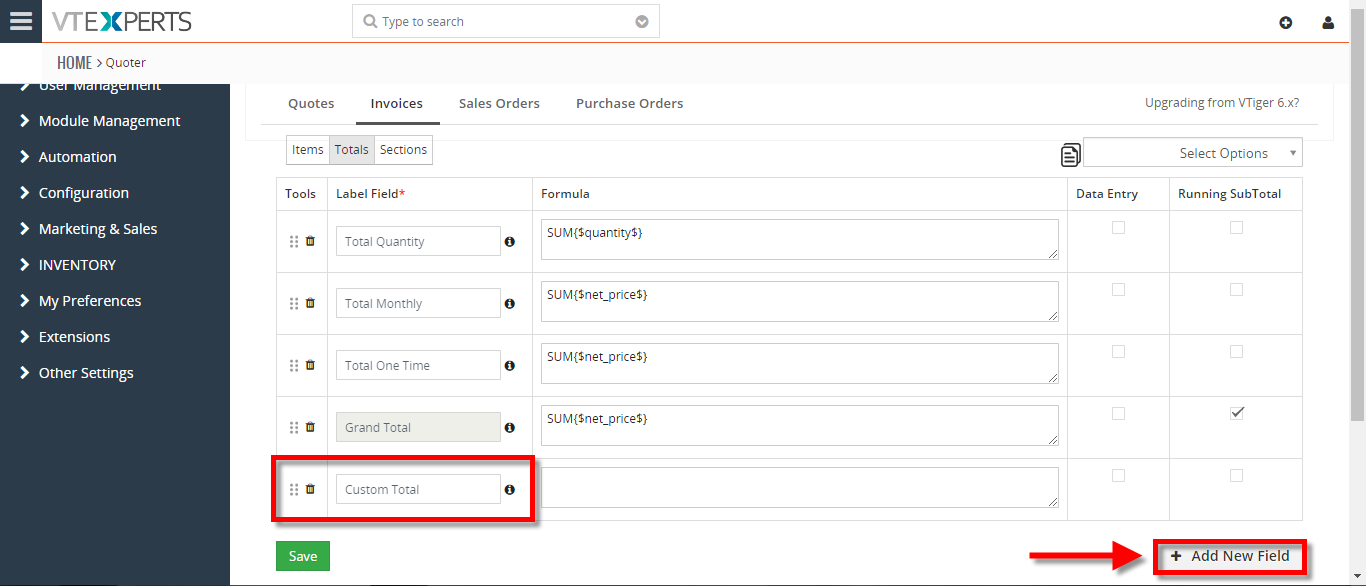 Here you can see the Custom Total In Invoices.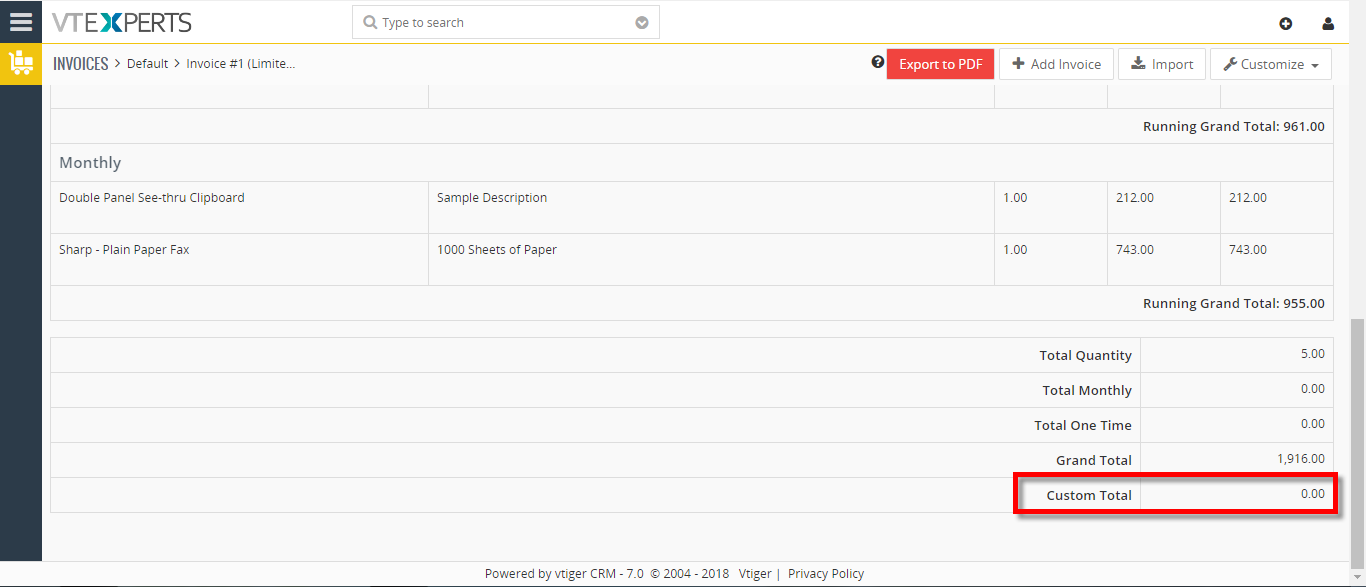 For further help, contact us on [email protected]. We'll be glad to be of service.