Data Export Tracker is an Extension that allows system administrators to track any export or data copy initiated from the CRM. It tracks exports from Lists, Reports, Scheduled Reports as well as copying data using "CTRL+C" or Mouse (Right Click > Copy).
How to Track Exporting or Copying Data
Go to Menu >> Settings >> CRM Settings >> Other Settings >> Data Export. Click on the "Edit" button to configuring.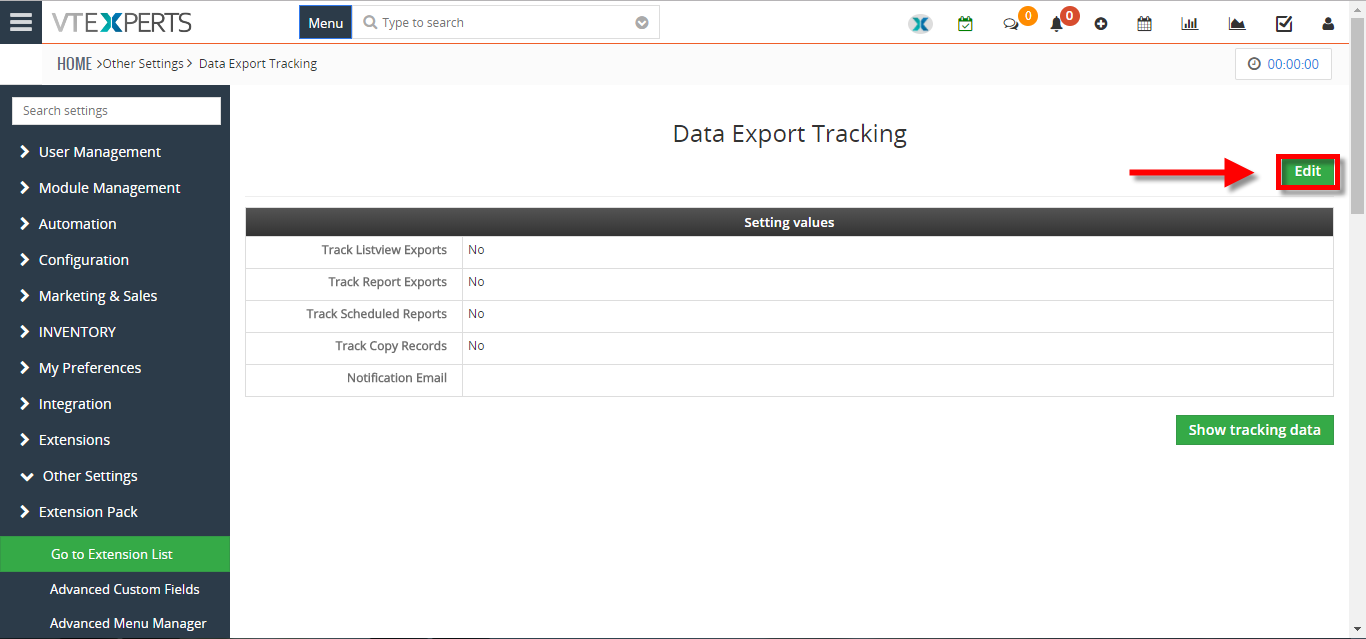 Check box the conditions you want to keep track of and click on the "Save" button.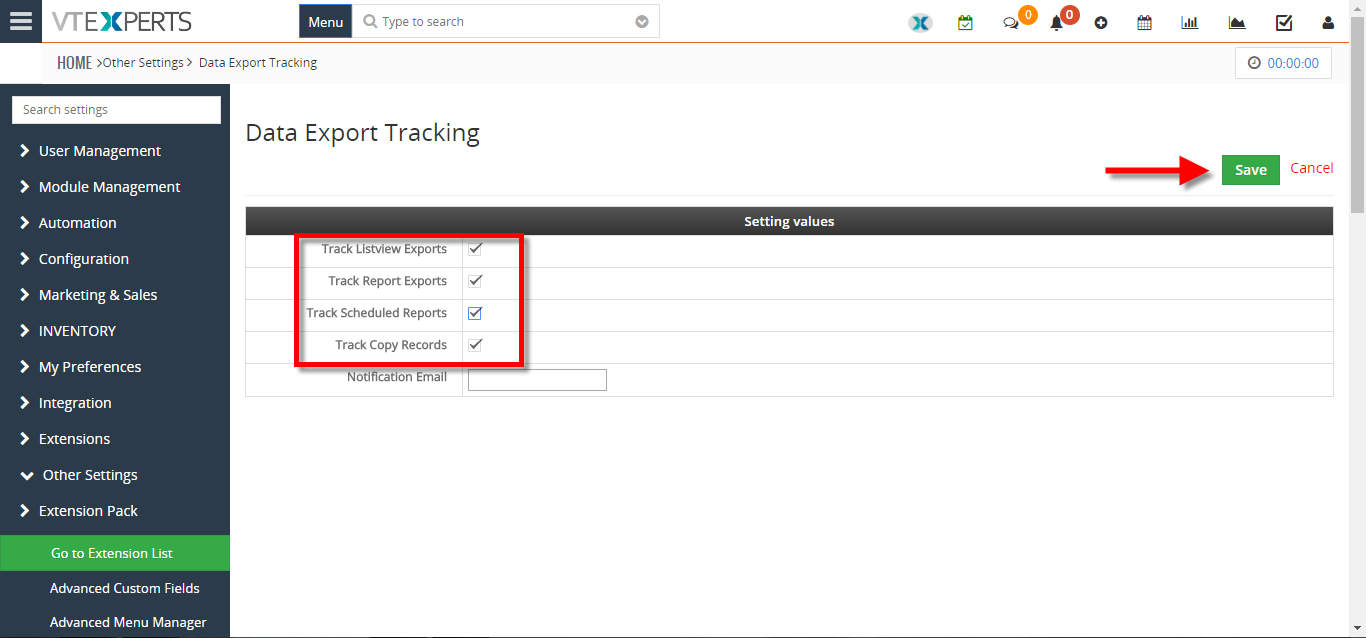 Here you can see if anyone have Exported/Copied the data with the Date and Time the the User too.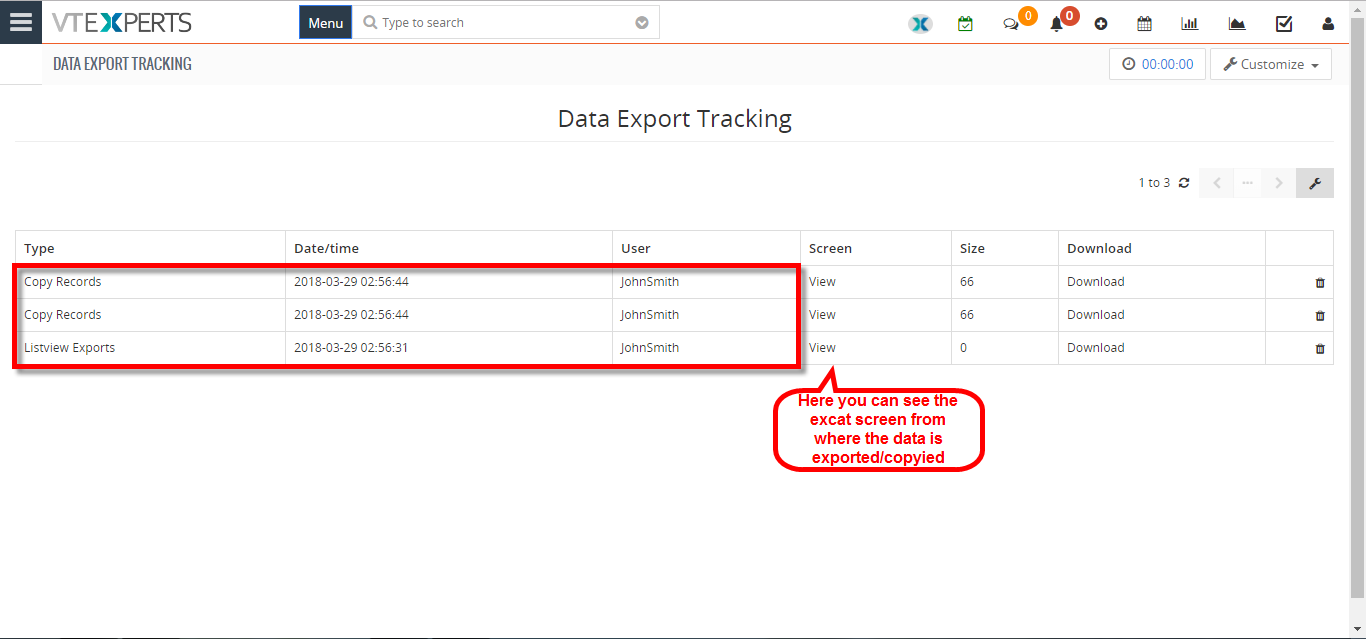 For further help, contact us on [email protected]. We'll be glad to be of service.