Accessing a related record in VTiger is basic knowledge for every VTiger user. Go to the module and open a primary record. Then find the desired related module icon and click. You will see the list of all the related modules without any problem and uhmm – filter.
Summary Widgets
OR you can use Summary Widgets extension to show related records to be shown in a table form right at the summary view. The extension Summary Widgets for VTiger allows to show records on a primary module's summary view. It supports configuring filters for the related records. You can also select or create new records and relate them to the current primary record – right from the widget. Simply add the desired information to the popup and everything gets taken care of. There's lot more information about the extension Summary Widgets on the product page and user guide.
New Feature – Quick Edit Popup
A new feature has been added to the extension that allows users to quickly edit a record from the Summary Widget.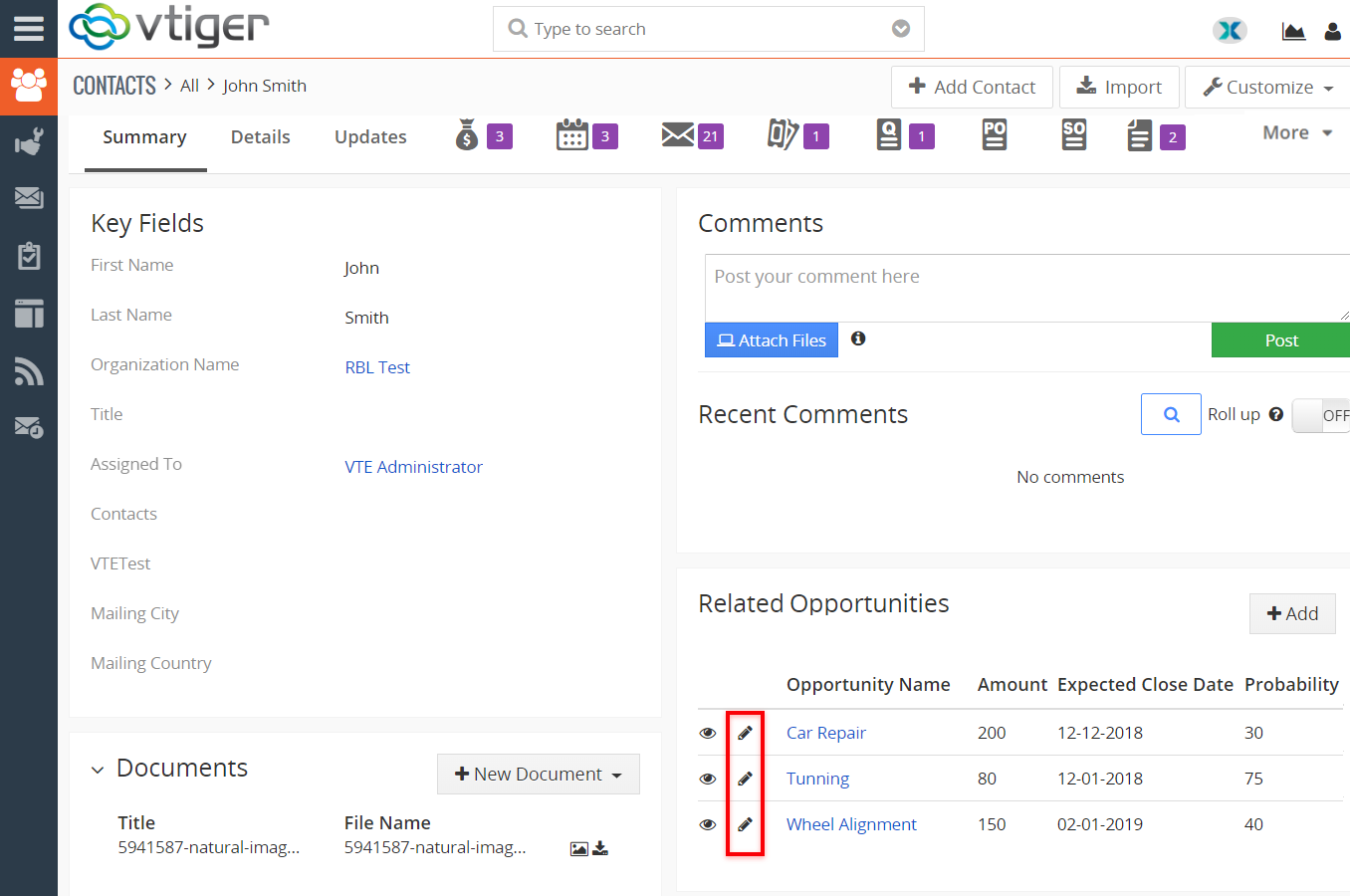 The pencil icon, once clicked, shows a Quick Edit popup – very similar to Quick Create in VTiger. It has all the fields from Quick Create popup for the same related module with all the fields pre-filled for the opened record. You can quickly update any of the fields from the popup or move to full form. Once the value is updated in the Quick Edit popup, it refreshes the Summary Widget to show the latest information.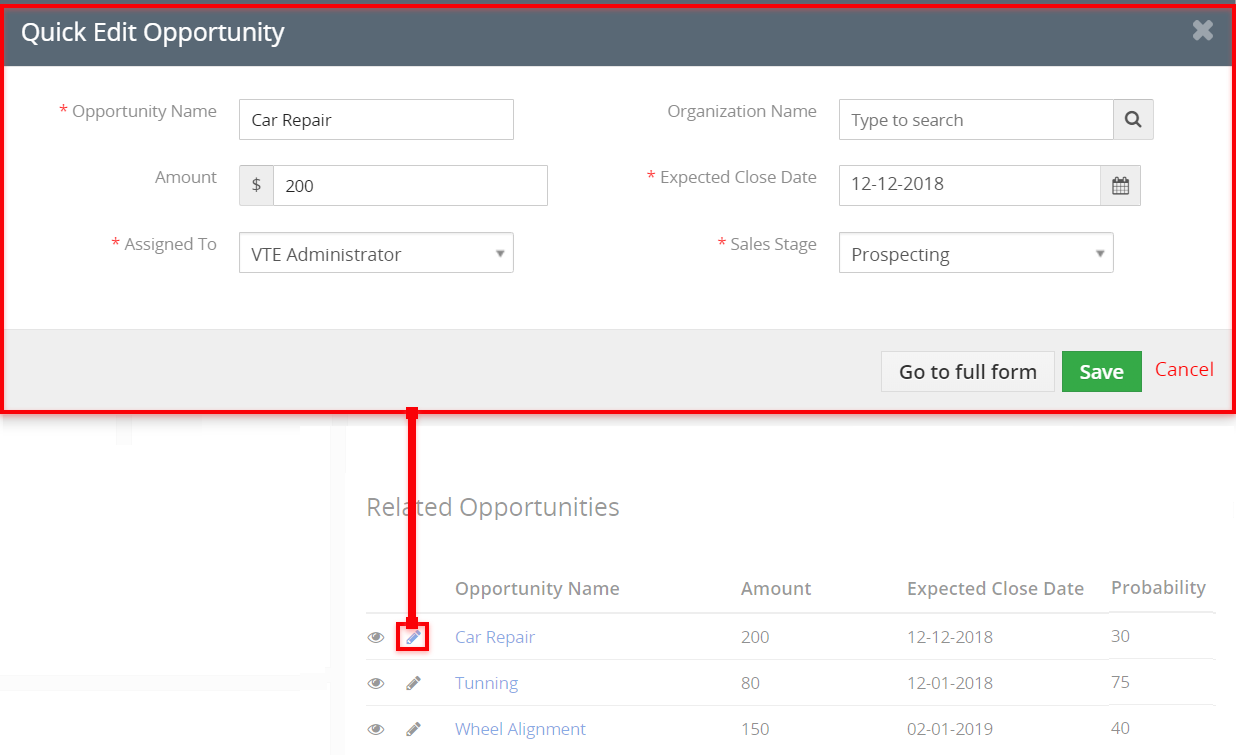 This is just another update to one of 100+ VTExperts extensions. We keep updating our products on regular basis as well as add new extensions. You can try all of our extensions with these instructions.
Questions?
To learn more, please see our user manual for Summary Widgets extension. The extension is included in the Extension Pack and is available for all our subscribers. If you need more information or have questions, send us an email at [email protected] or visit www.vtexperts.com for live chat – we usually respond within 24 hours.
Please note that we design our extensions to be as flexible & configurable as possible, so if you feel uncertain if this would work – email us and we'll be pointing you to the right direction. Also, we can add features or can customize extensions to meet your needs and make sure you will be up and running in no time. If this extension is "almost" what you need – we can work with you to make necessary changes so it is "exactly" what you need.