Companies move their infrastructure around particular tools, whatever they find feasible. Some prefer accounting software, others go for ERP, while some standardize CRM. Whichever the tool of choice is, they tend to revolve everything around it.
Knowledge Base – New Release
If your tool of choice is CRM > VTiger, we have released this extension with the name "Knowledge Base". Knowledge Base for VTiger helps in managing internal documentation, user guides, instructions, quick information, ongoing campaigns, or any kind of documents meant for internal use. It also supports creating as many categories as required using standard Picklist in FAQs.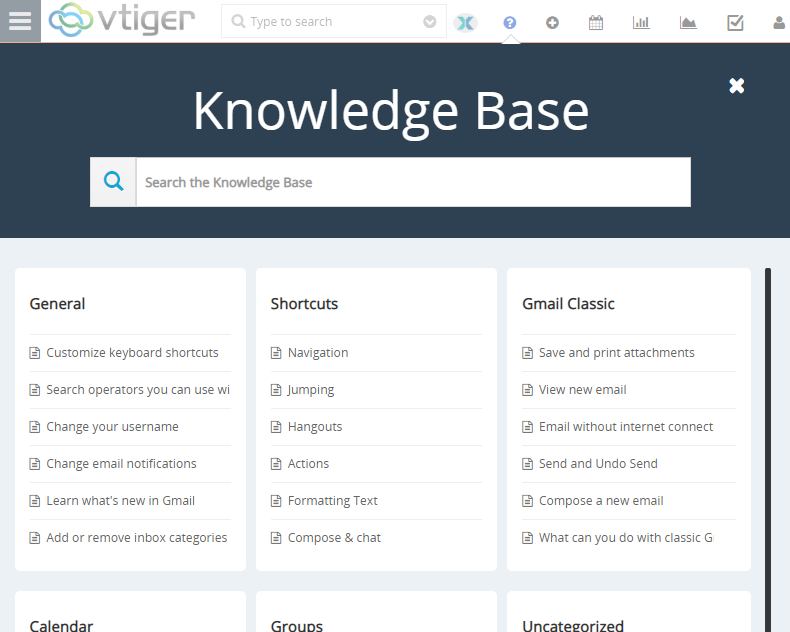 This profound idea is not restricted here; the extension works as an overlay popup. That means accessing the Knowledge Base does not close the page you were on before clicking it. You can read all that you want – closing the Knowledge base overlay will bring you back to exactly where you were before.
The extension supports RTF format. You can create the knowledge base articles using the CKeditor in Rich Text Format, include images, GIFs, etc.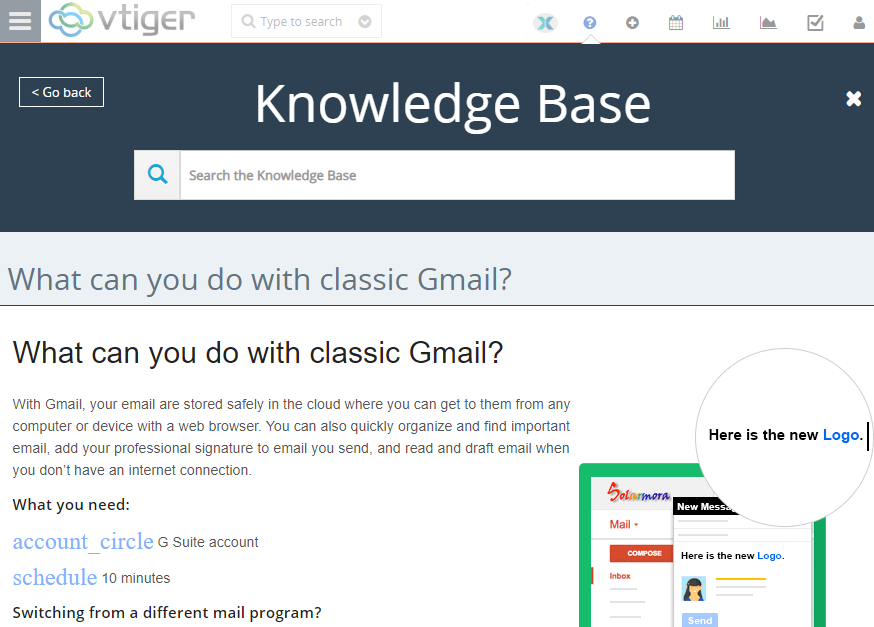 Use Case
Let's assume there are new instructions for support team to manage the tickets with payment yet to be cleared. But those instructions have several points that the support team needs in the written form to implement properly. The management can create a new Knowledge Base that is only visible to support team (or open it for all users). Once a support representative runs into a ticket for a client with pending payment, he can quickly open the new instructions and deal with the ticket accordingly.
Smart Search
The Knowledge Base also comes with smart search. You can type in and the results are fetched and refreshed per character, showing the most relevant results. The Smart Search runs the keywords in the titles as well as the context of all the articles.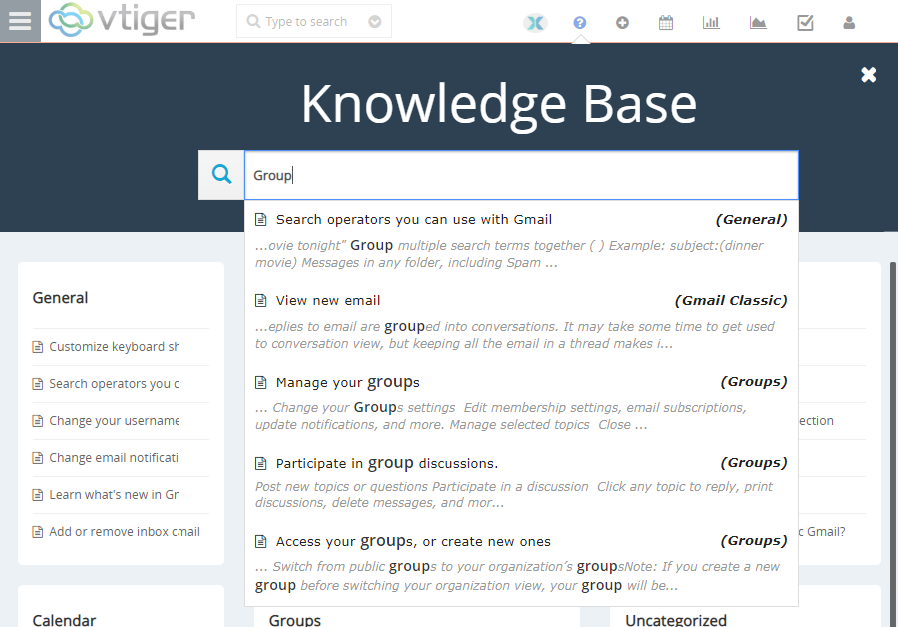 Questions?
To learn more, please see our user manual for Knowledge Base extension for VTiger. The extension is included in the Extension Pack and is available for all our subscribers. If you need more information or have questions, send us an email at [email protected] or visit www.vtexperts.com for live chat – we usually respond within 24 hours.
Please note that we design our extensions to be as flexible & configurable as possible, so if you feel uncertain if this would work – email us and we'll be pointing you to the right direction. Also, we can add features or can customize extensions to meet your needs and make sure you will be up and running in no time. If this extension is "almost" what you need – we can work with you to make necessary changes so it is "exactly" what you need.