List Export to XLS Extension is designed to make exports from VTiger a little easier. It adds an option to export information from VTiger lists into .XLS (excel), while standard functionality only supports export to .csv, which can be tedious to format.
How to Export Lists to Excel
Go to any list and select the number of records and than click on the "More" button and select "Export to Excel" to create an export into "Excel".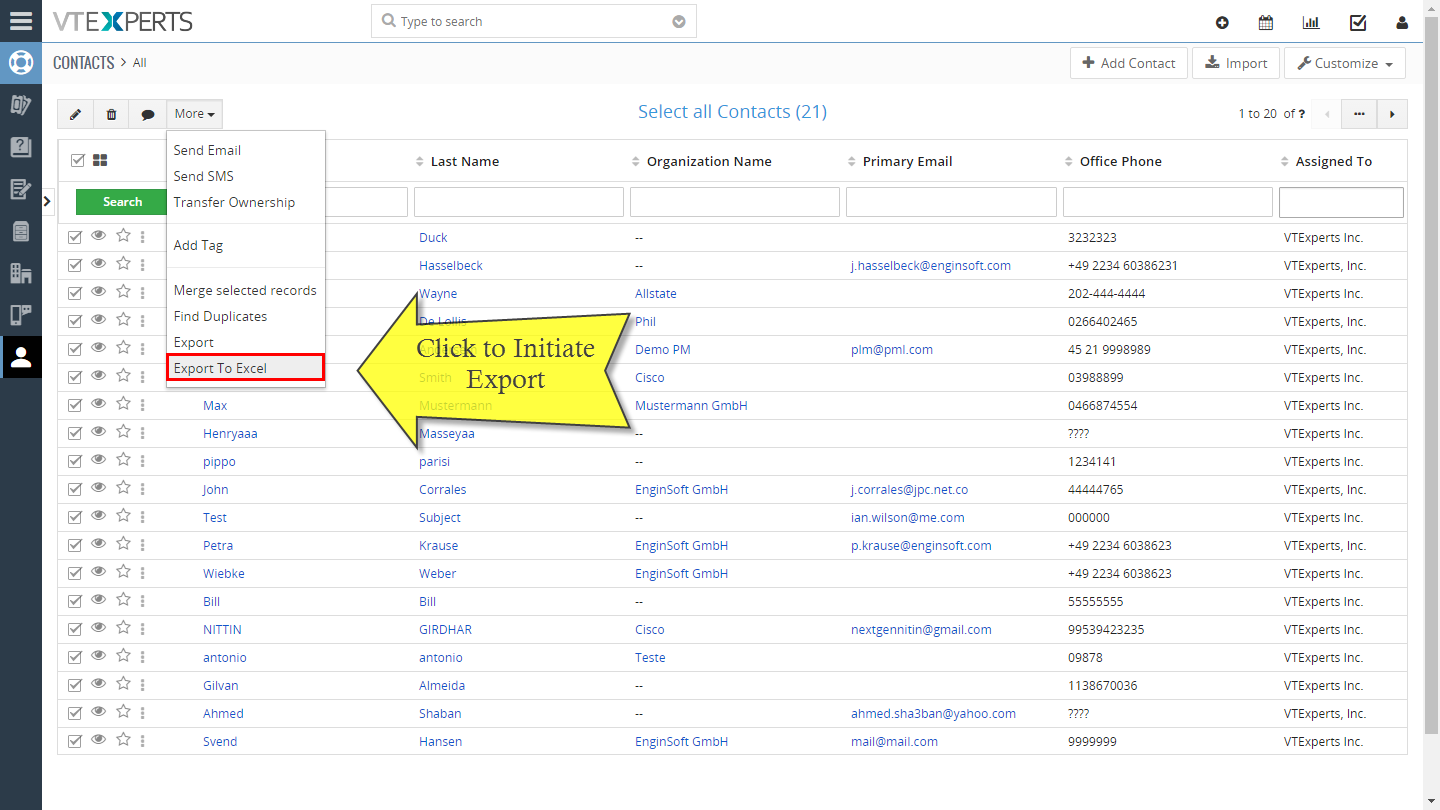 Here you can Export selected Records, Data on the current page and Export all data.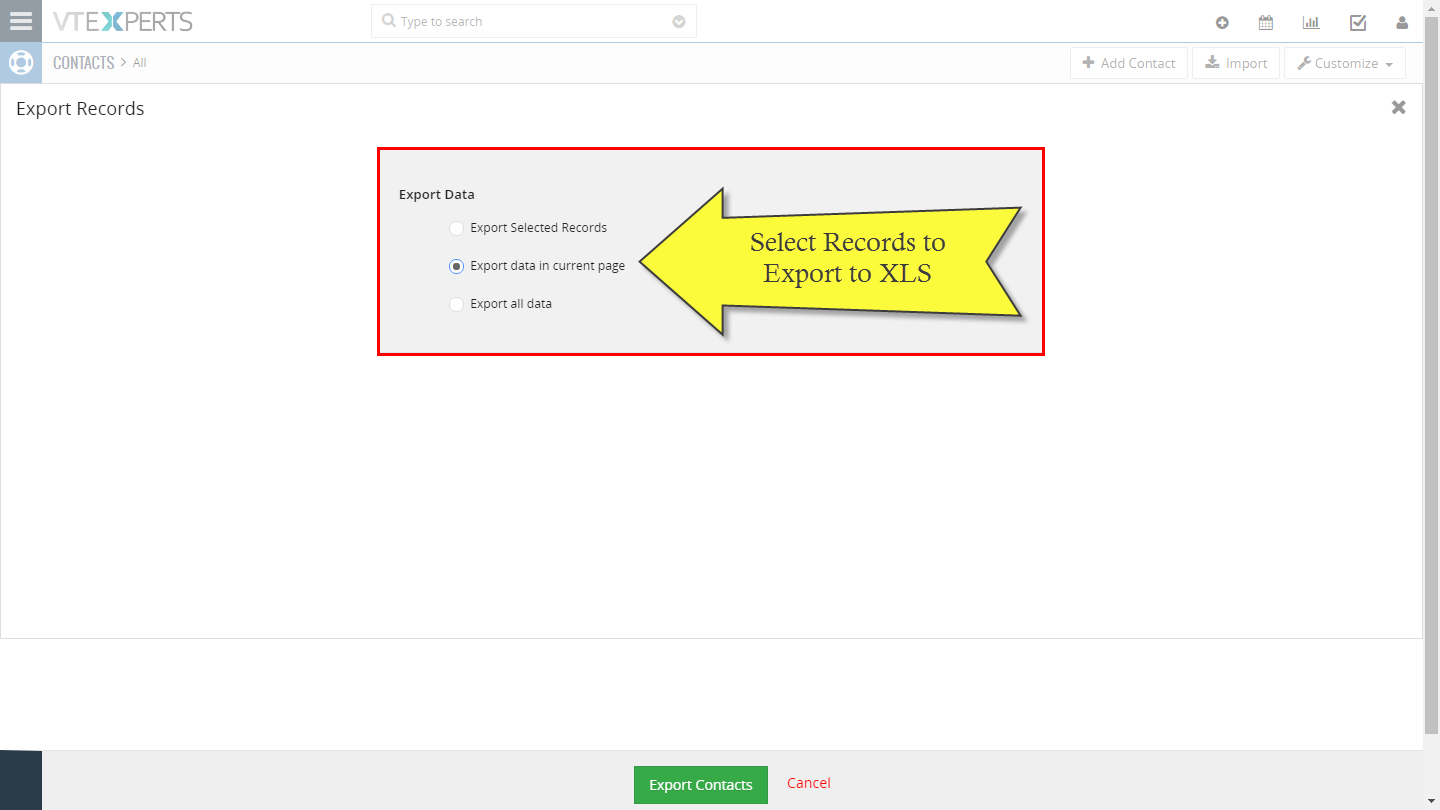 It will produce an Excel File which will look like this.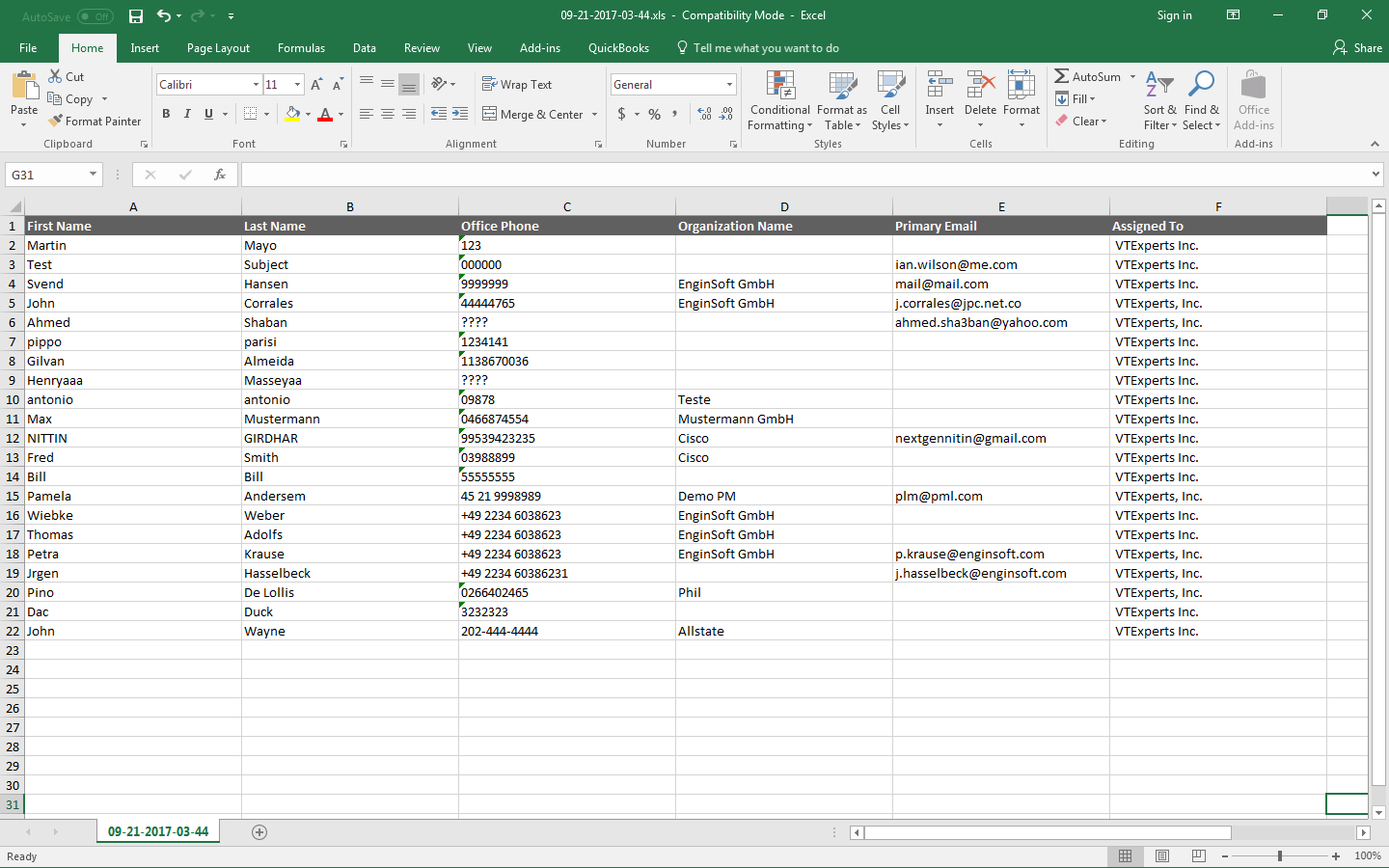 For further help, contact us on [email protected] We'll be glad to be of service.