In Vtiger 7, User can add mode information on Calendar Activity by using our VTiger Job Scheduler/Calendar extension which is a must-have for organizations that rely on calendar.
How to Display More Information
Click on the "Calendar" icon on the top right corner of the screen.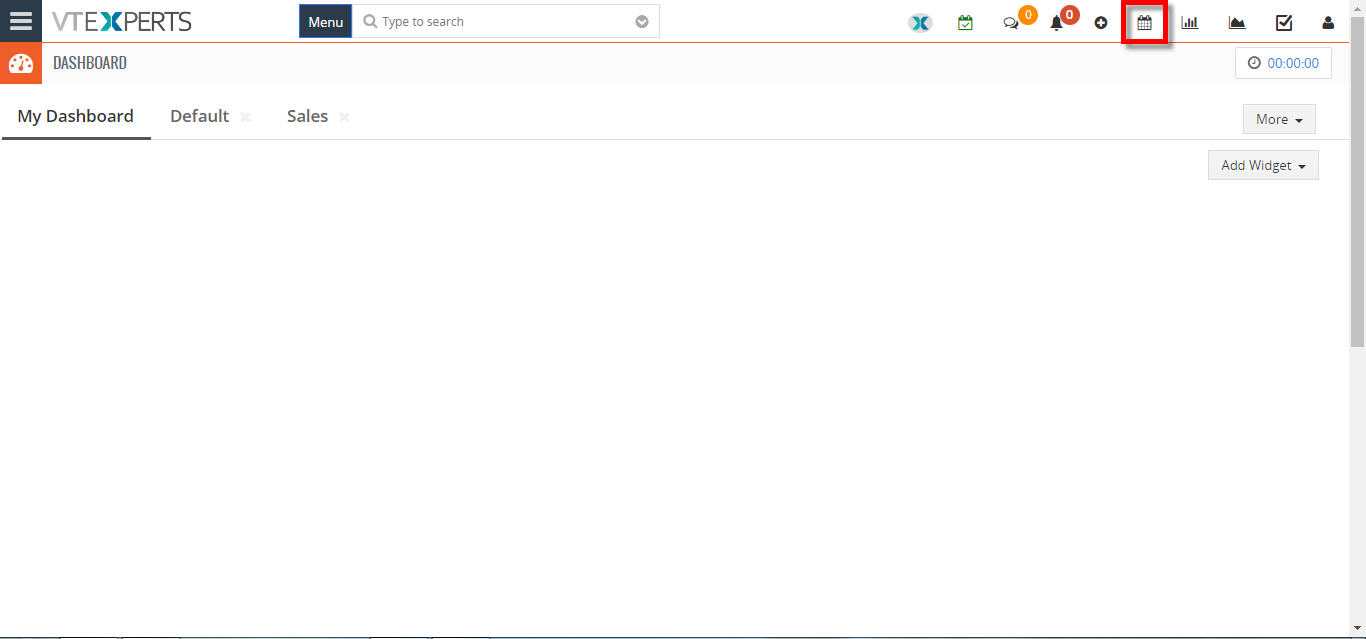 Hover the cursors on the "Activity" and click the "Edit" icon in the popup area.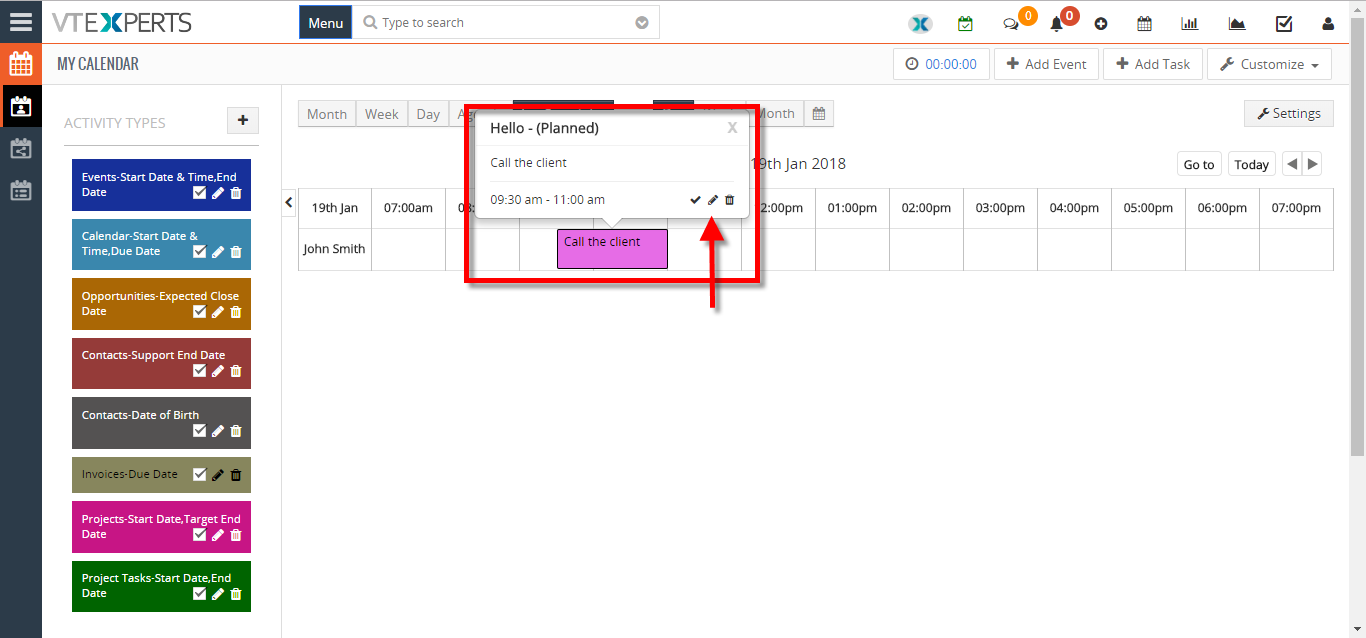 Click on the "Go to full form" button.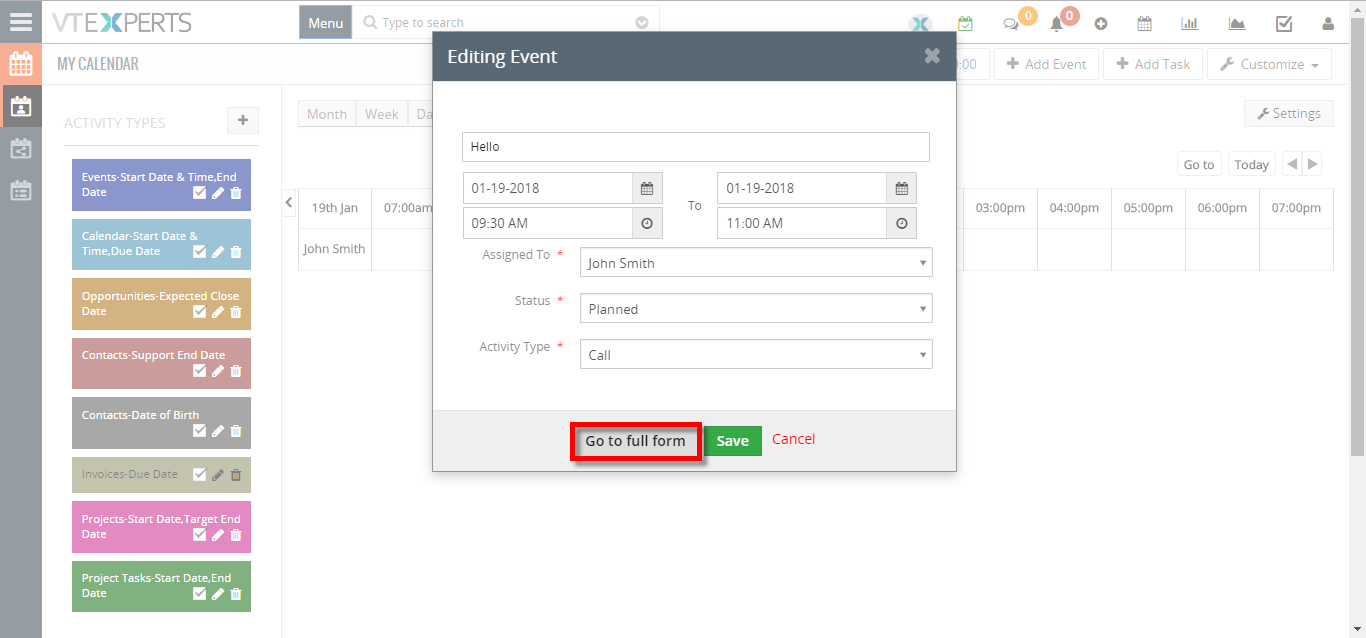 Add the information in the "Description Details" area.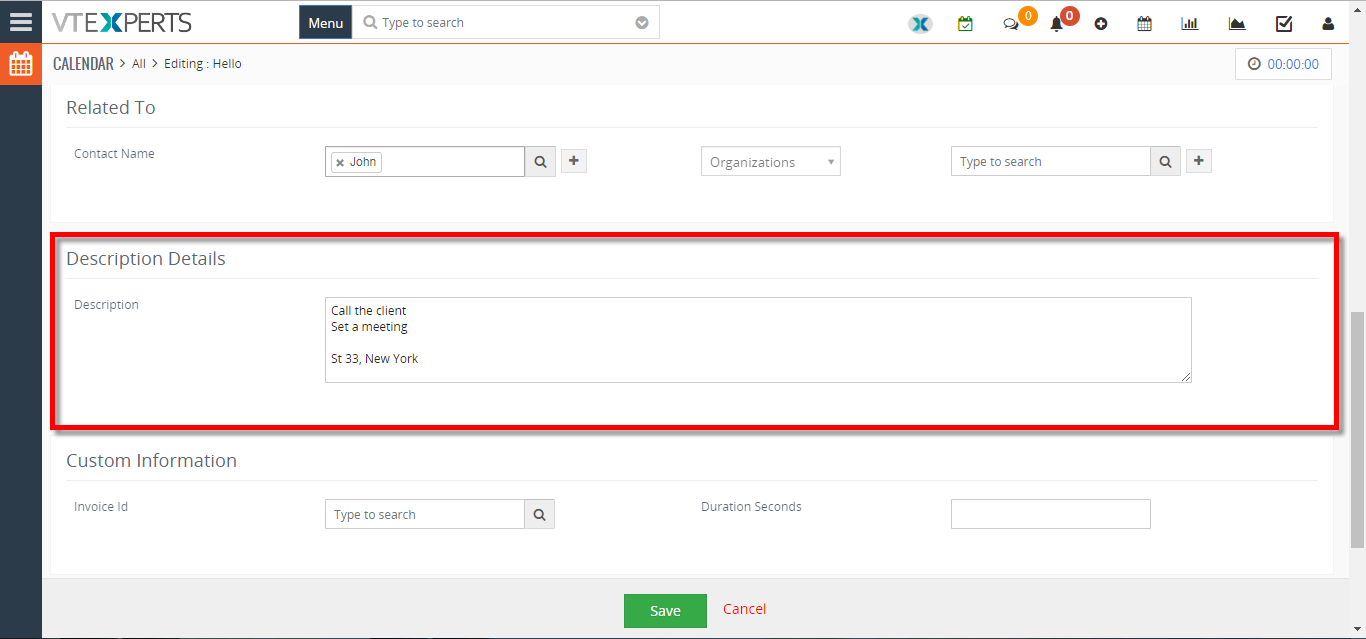 You can see the "Description Details" whenever you hover the cursors on the Activity.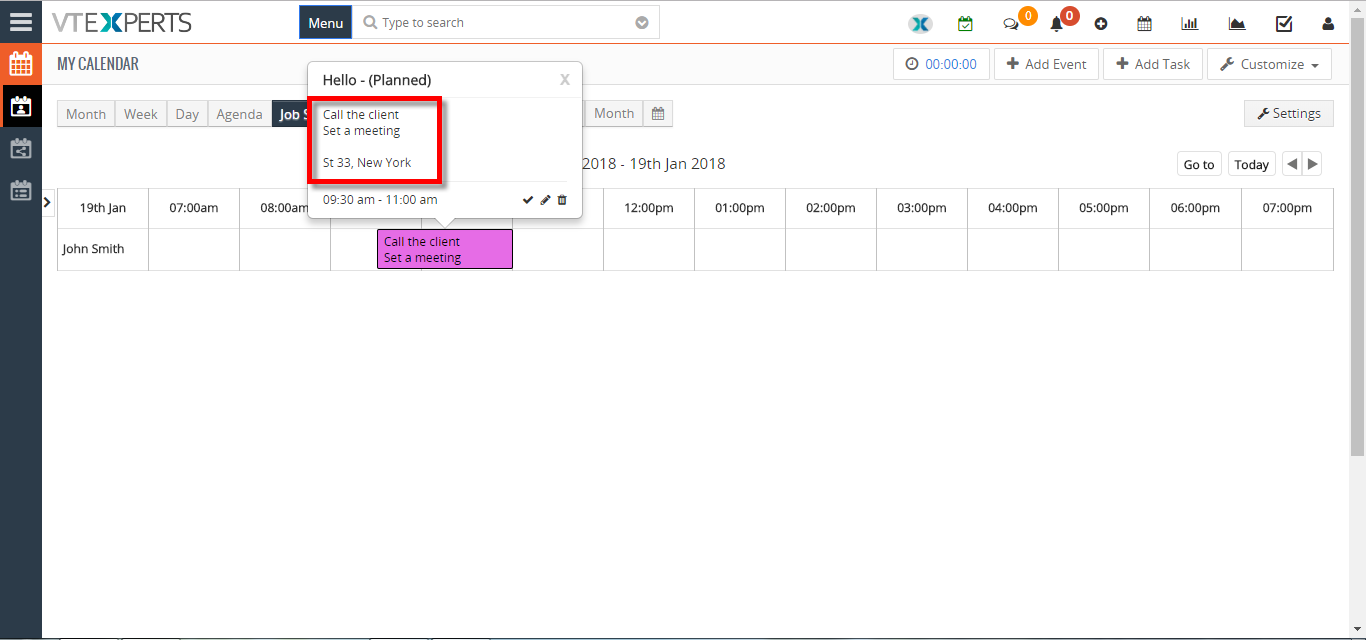 For further help, contact us on [email protected]. We'll be glad to be of service.