Related Blocks & Lists enabling a display of related records on the Detail, Create, and Edit Views. Intuitive configuration panel allows system administrators to configure which modules (Related Lists) will be displayed on the Detail/Edit Views.
How to Display Contact List on Organizations Details Tab
Go to the Menu >> Settings >> CRM Settings >> Module Management >> Module Layouts and Fields. Here Select the module and click on the "Add Related Block" button.
Select the Related Module and its Fields.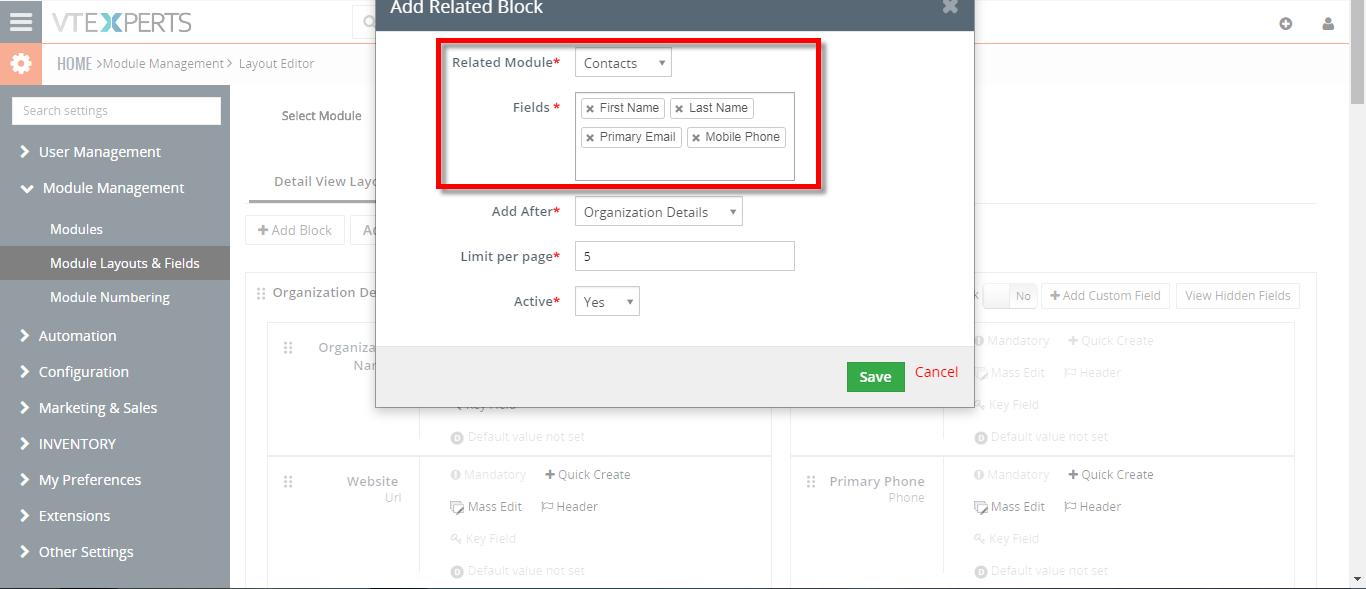 Here you can see the Related Block in the Organization Detail View. You can also Add New Contacts form this Related Block.
For further help, contact us on [email protected]. We'll be glad to be of service.