In VTiger 7, User can create a Custom User Login Page by using our extension. User can completely customize the login page, Meaning that the system administrator can update the logo, sliding images, customize the text, footer & more! The ads and all VTiger references are also removed.
How to Customize VTiger Login Page
Go to the "Menu" and click on the "Settings" button and select "CRM Settings".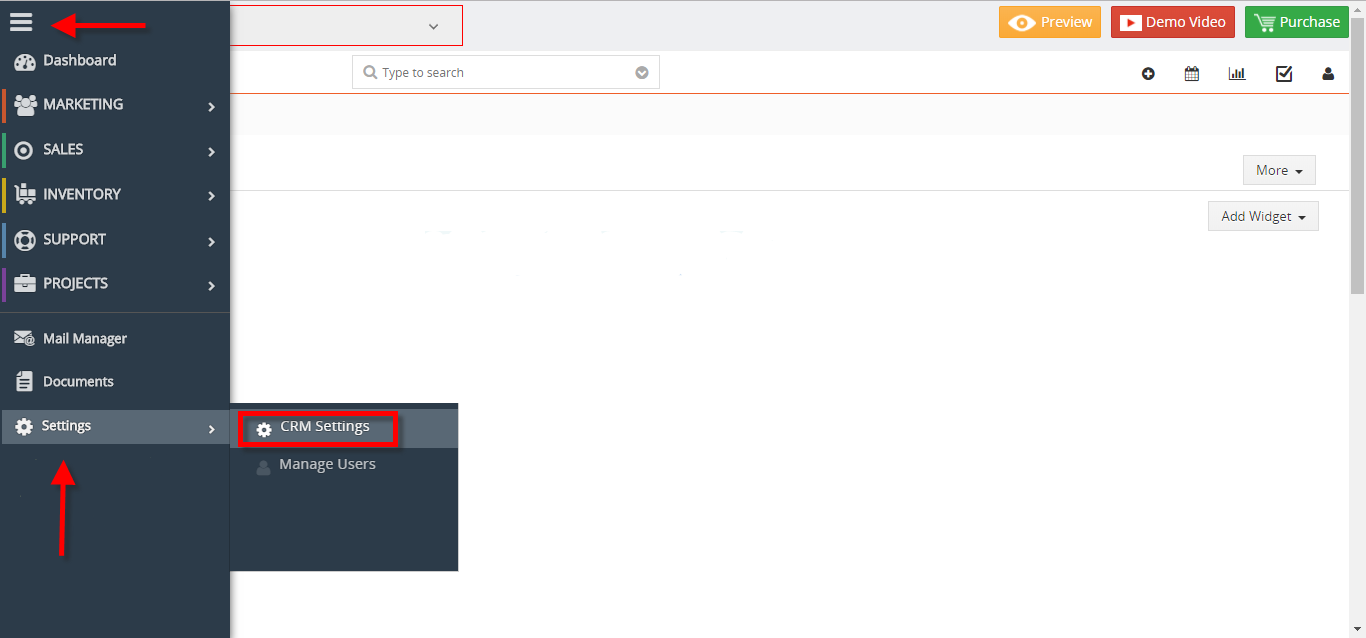 Under the "Other Settings" drop down menu select "VTE Custom User Login Page". From here click on the add button to create a custom login page.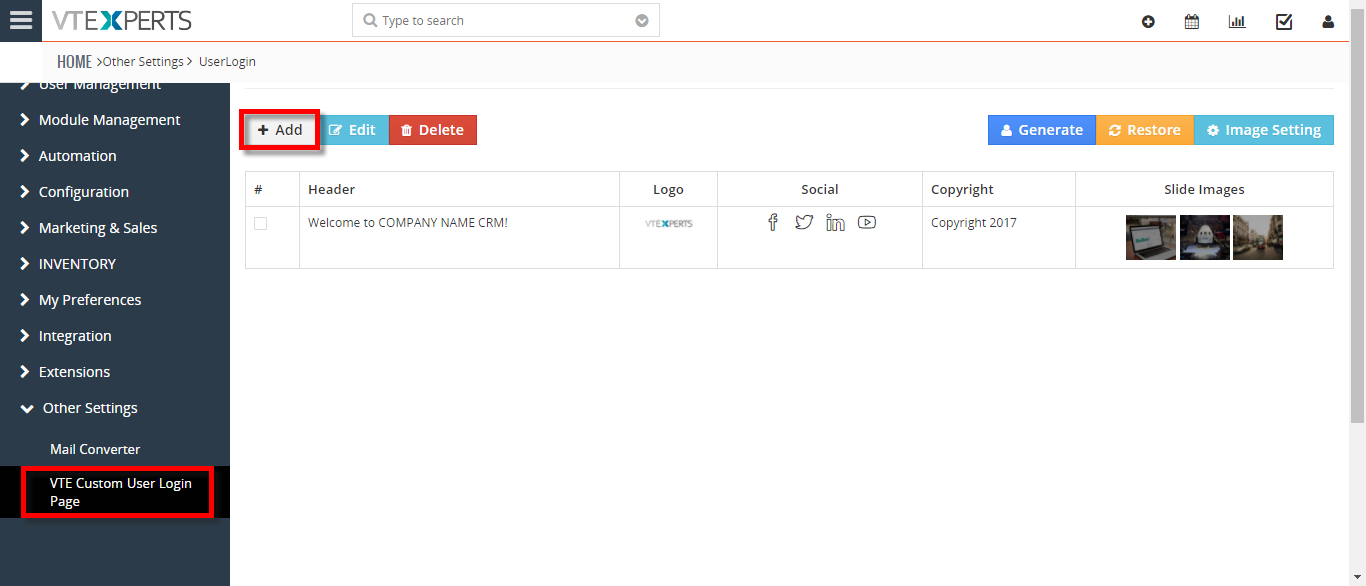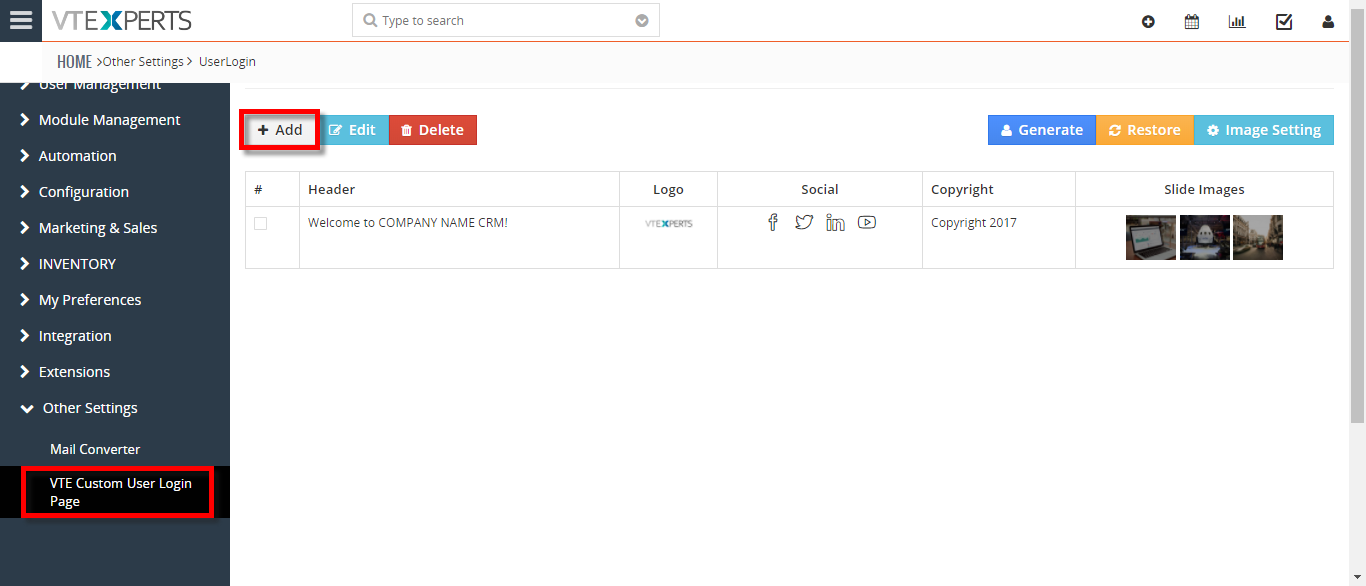 Add the Login page details in the given space and also upload the logo.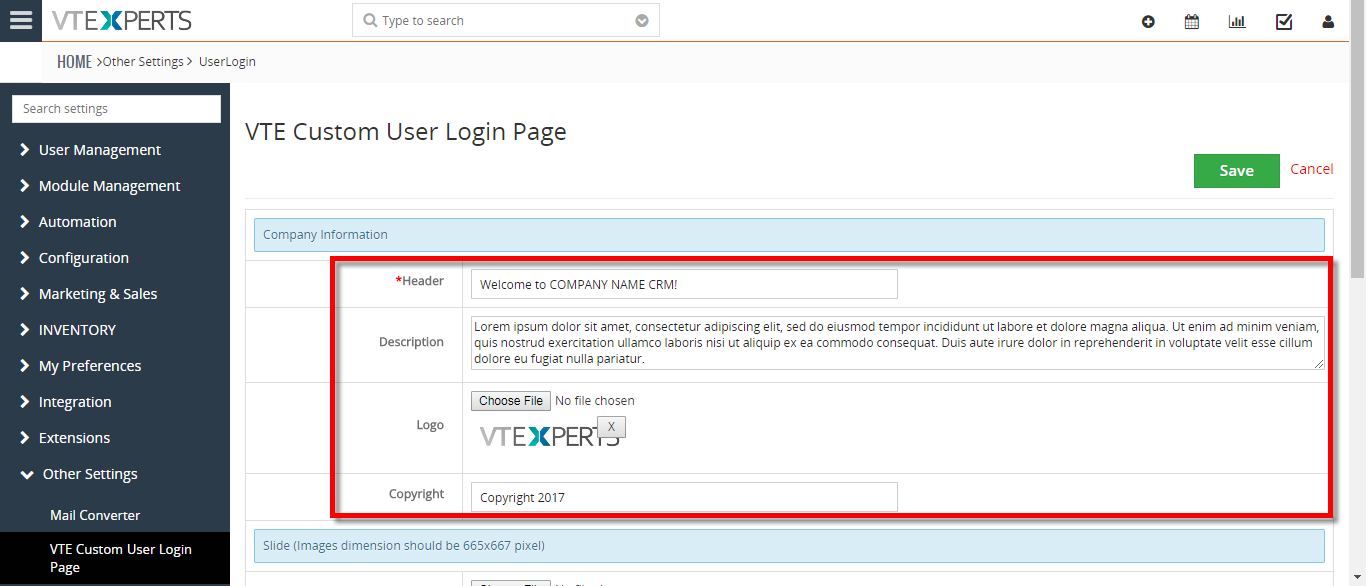 You can add more than one image on the login page and also display your Social media site's link's. Click on the save button on the top right corner of the page.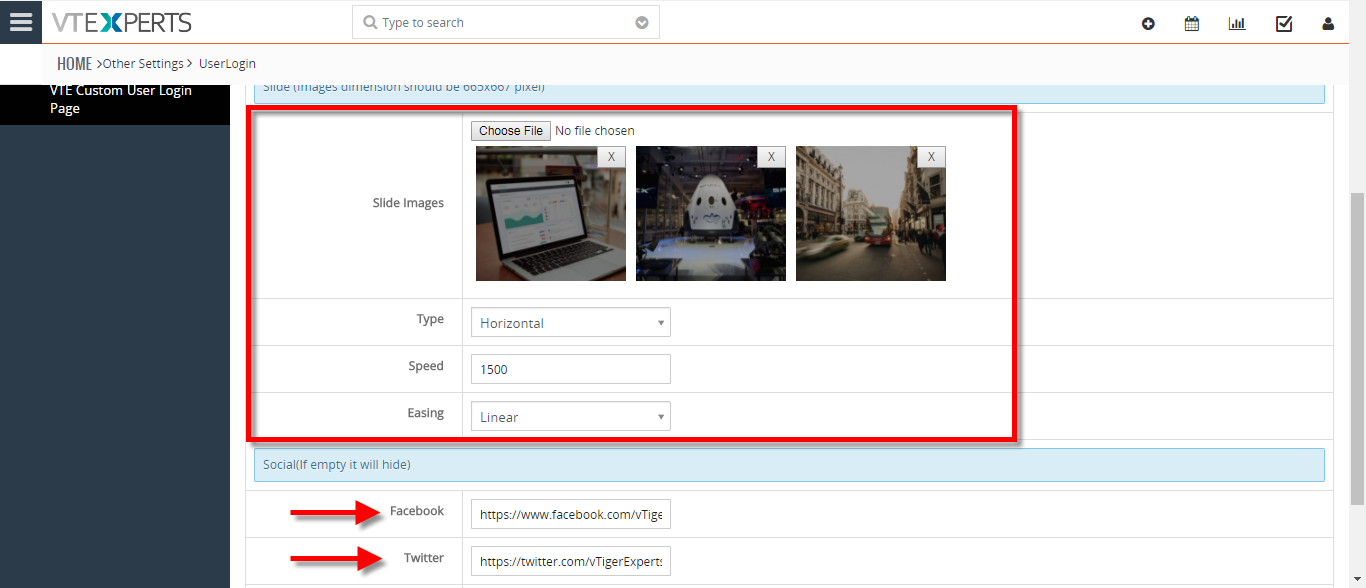 Here it is what its look like once you're done creating the custom login page.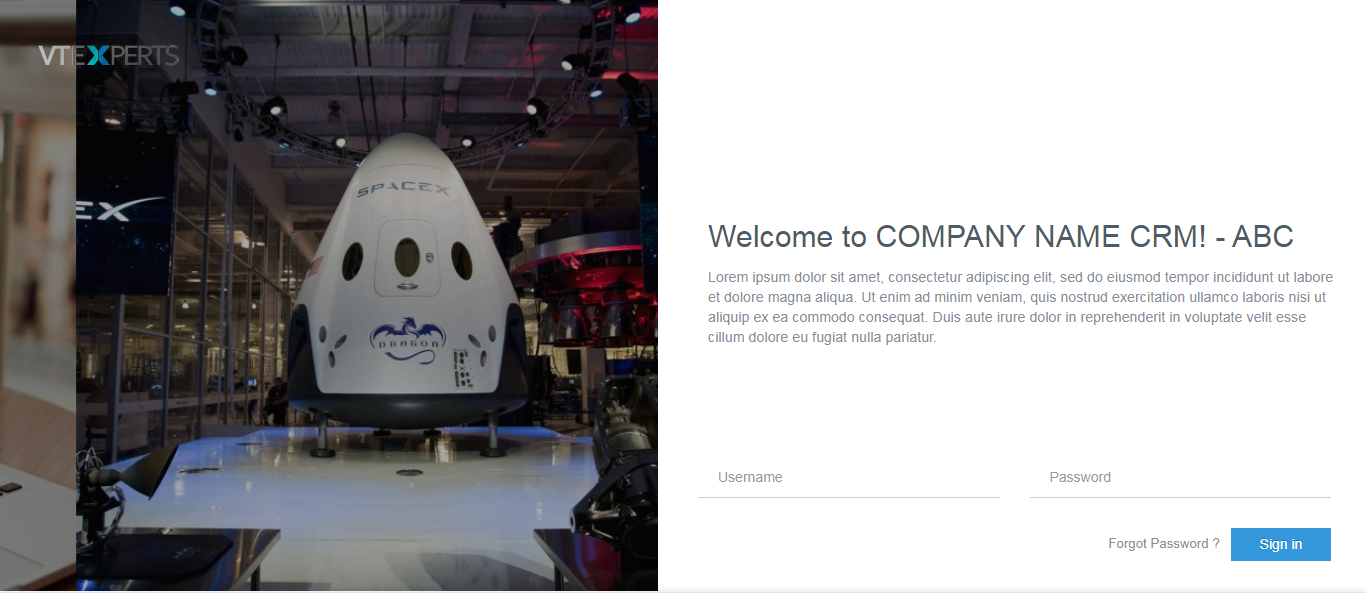 For further help, Send an Email to [email protected]. We'll be glad to be of service.