Quotes, Invoices, Sale Orders, and Purchase Orders are extensively used modules in VTiger. Every company deploys them according to their own requirements as well as the laws of their area/country. But most of companies create Projects on the basis of the payments, processed by these modules. Why shouldn't we directly convert a quote, invoice, sales order, or purchase order to a project? This would save lot of time, manual effort, as well as decrease the probability of error in the process.
A new extension is available – Convert Quote/Invoice/Sales Order/Purchase Order to Project to do the job. It enables to convert one of those records and directly create a project out of them. Once installed and configured, the extension adds a button to the Quote/Invoice/Sales Order/Purchase Order. Open a record, click the button, and map the information to new project with just few clicks.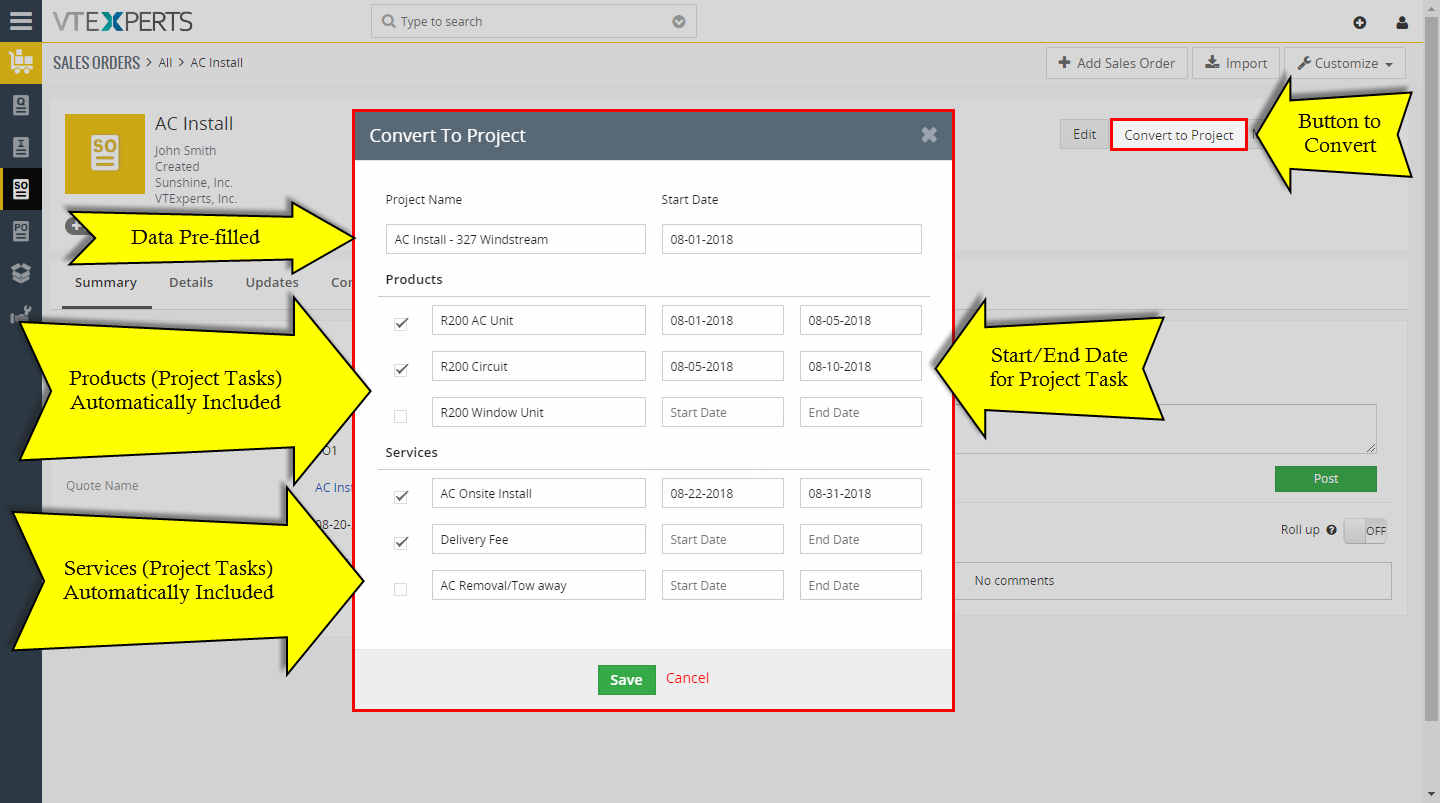 All of the info gets prefilled. Users just have to select the project start and end dates, and select the products and/or services. The extension automatically links the original record to the newly created project. It also links all the project tasks for this specific project to the related product. You can configure for which module do you want to use the conversion for, in the settings.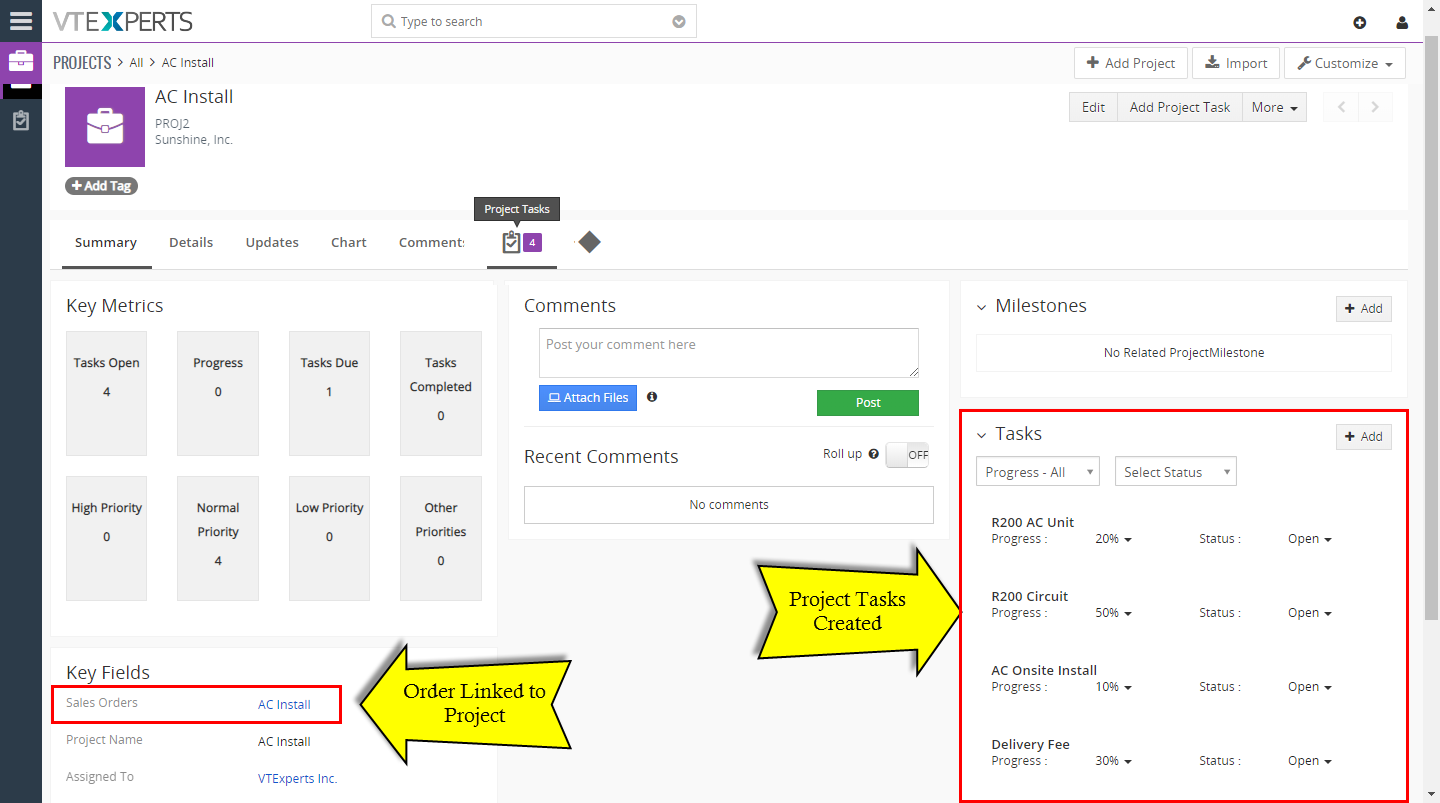 You can also auto-fill additional data from quote/invoice/order to project. This would have to be done by creating simple workflow (executed when project gets created) and configure it to auto-fill/set required fields. (Same method applies to auto-filling product/service information to project task or setting default values).
To learn more, please see our user manual for Convert Quote/Invoice/Sales Order/Purchase Order to Project extension. The extension is included in the Extension Pack and is available for all our subscribers. If you need more information or have questions, send us an email at [email protected] or visit www.vtexperts.com for live chat – we usually respond within 24 hours.
Please note that we design our extensions to be as flexible & configurable as possible, so if you feel uncertain if this would work – email us and we'll be pointing you to the right direction. Also, we can add features or can customize extensions to meet your needs and make sure you will be up and running in no time. If this extension is "almost" what you need – we can work with you to make necessary changes so it is "exactly" what you need.