Duplicate Check & Merge is an extraordinarily useful extension for VTiger that is designed to find & merge any existing duplicate records, as well as to prevent any potential duplicates. Compatible with ALL Standard & Custom Modules as well as any Standard & Custom fields which can be configured to work as a 'duplicate check fields', duplicates are checked on every entry point possible including Quick Create, Summary View, Detail View, Create & Edit Views. It eliminates any possibility of errors.
How to Check for Duplicates
Open a record in Contacts.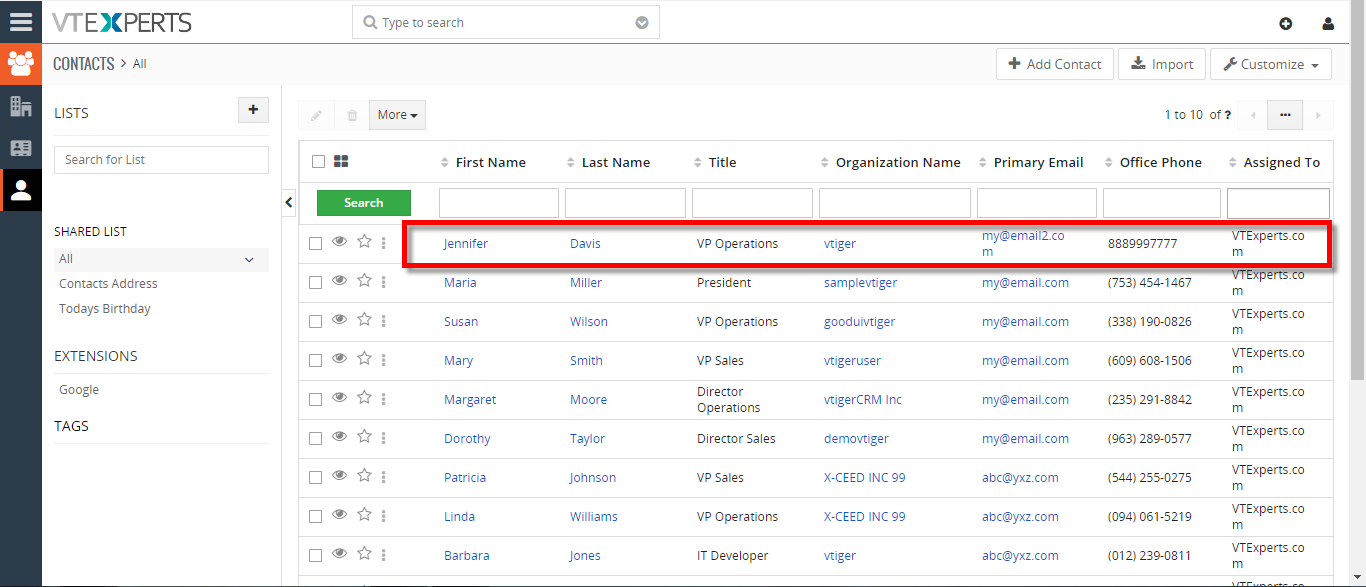 Click on the "Warning Icon".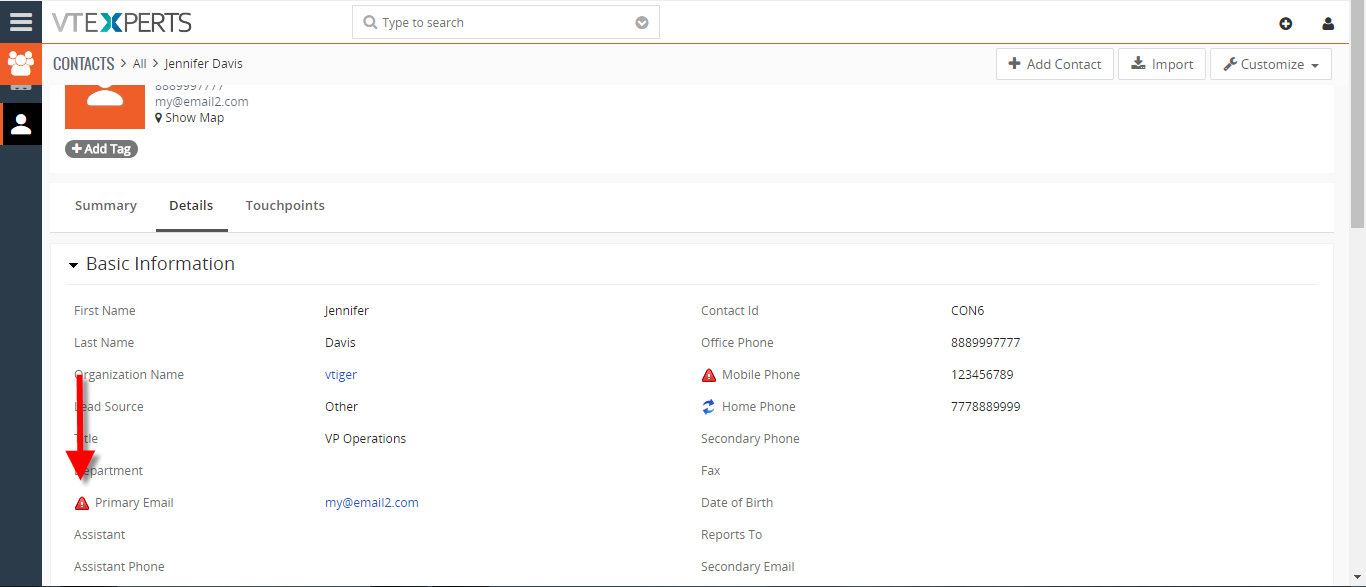 Here we can see the potential Duplicate records. We can also see Cross Checks in multiple modules.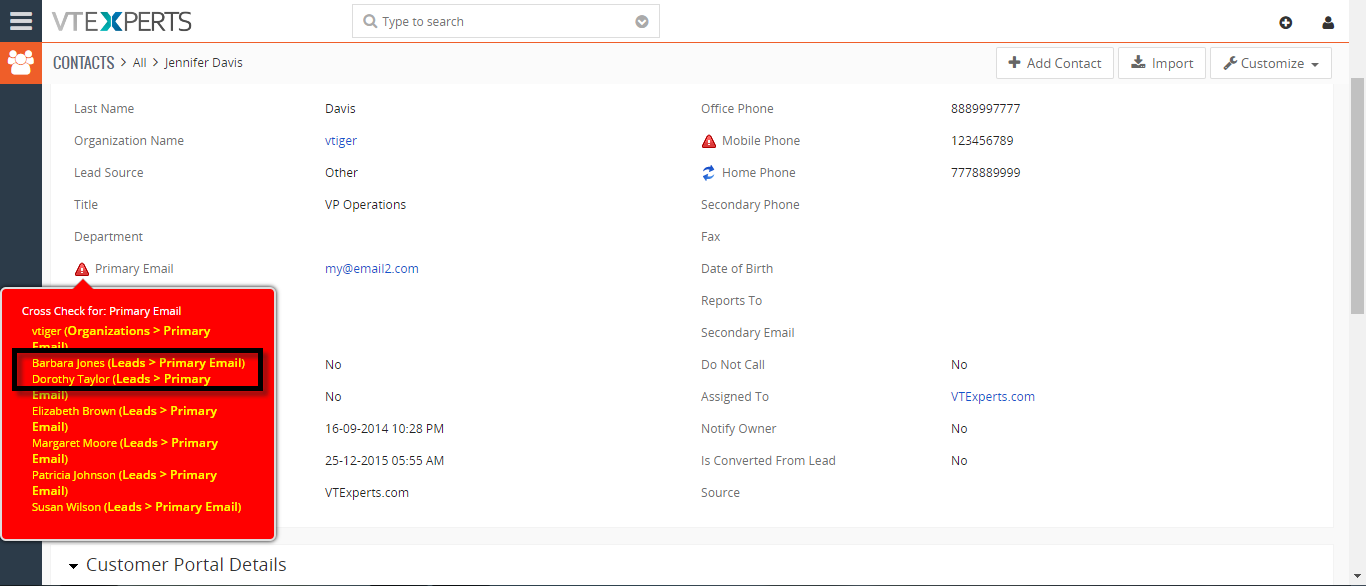 For further help, contact us on [email protected]. We'll be glad to be of service.