Corrensa is a complete Gmail, Outlook, Office 365 Integration for VTiger. It is designed to allow users to view, edit & create Leads/Contacts, Organizations, Tickets, Opportunities, Activities & more from within the Email interface. It's a Google Chrome Extension + Outlook Plugin that can be installed/download from Google Chrome Store – Corrensa.
How to Attach Emails from Outlook
Click on the "Link Email" button that will attach the email to the VTiger record.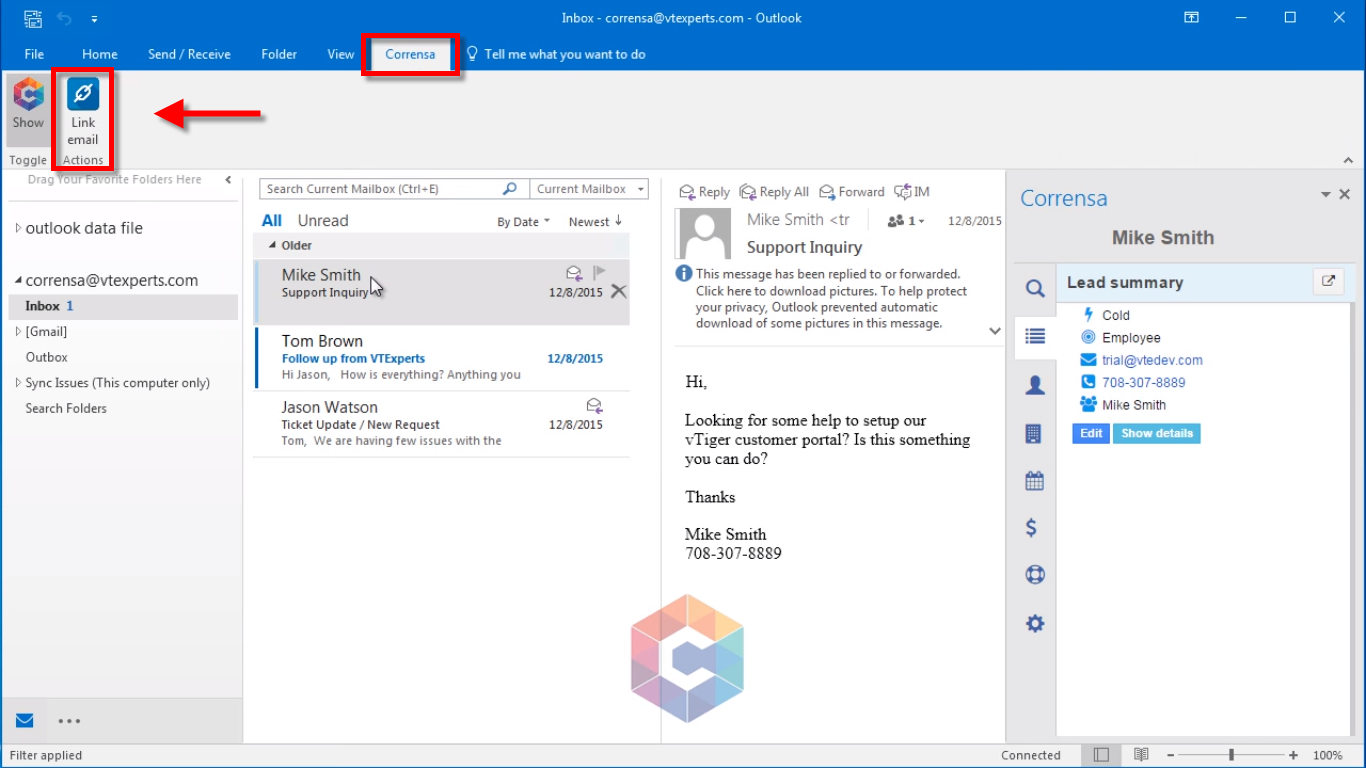 For further help, contact us on [email protected]. We'll be glad to be of service.