Corrensa is a complete Gmail, Outlook, Office 365 Integration for VTiger. It is designed to allow users to view, edit & create Leads/Contacts, Organizations, Tickets, Opportunities, Activities & more from within the Email interface. It's a Google Chrome Extension + Outlook Plugin that can be installed/download from Google Chrome Store – Corrensa.
How to Attach Emails from Gmail
Click on the "Blue Email" button that will attach the email to the VTiger record.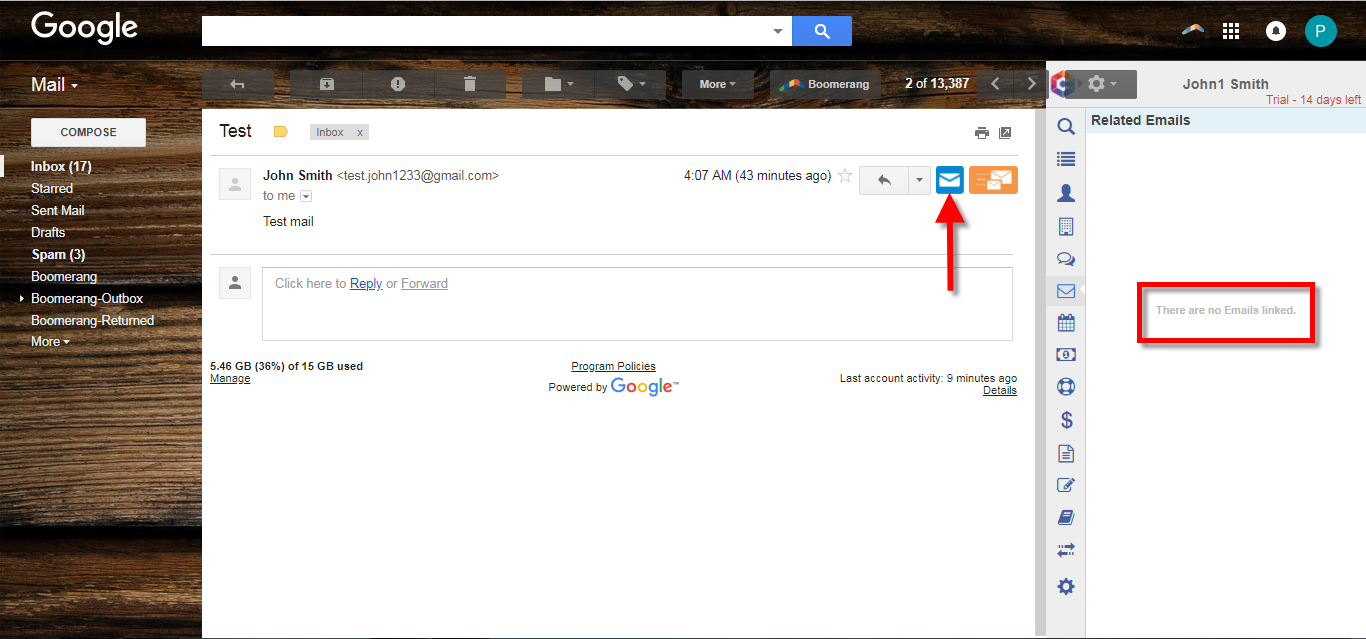 Click on it and you can see the Email information.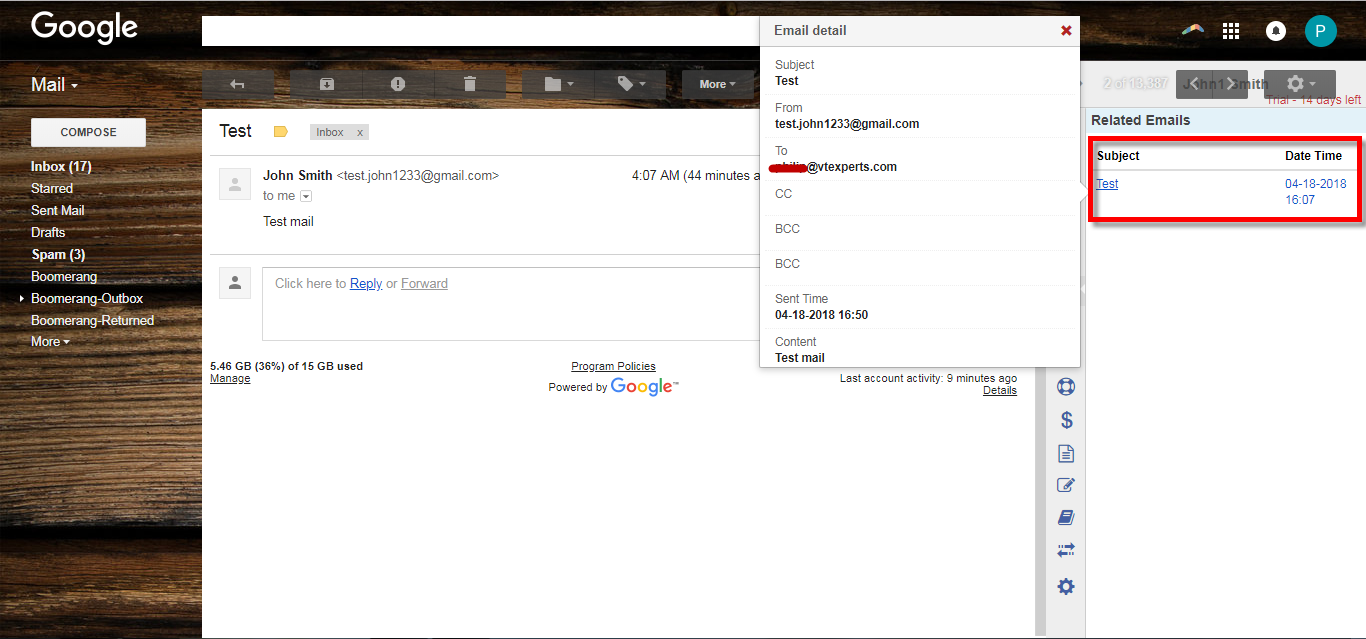 For further help, contact us on [email protected]. We'll be glad to be of service.