In VTiger 7 user can see the login history. This feature help's the user to keep track of other user's logins timings. User can Enhance Security by using our extension, Designed to enforce proper security standards in VTiger. Our tool allows system administrators to force users to change their passwords every xx days, and implements secure password rules. It tracks successful and failed logins, and locks users after number of incorrect logins.
How to See Who and When Logged into VTiger
Go to the "Menu" and click on the "Settings" button and select "CRM Settings".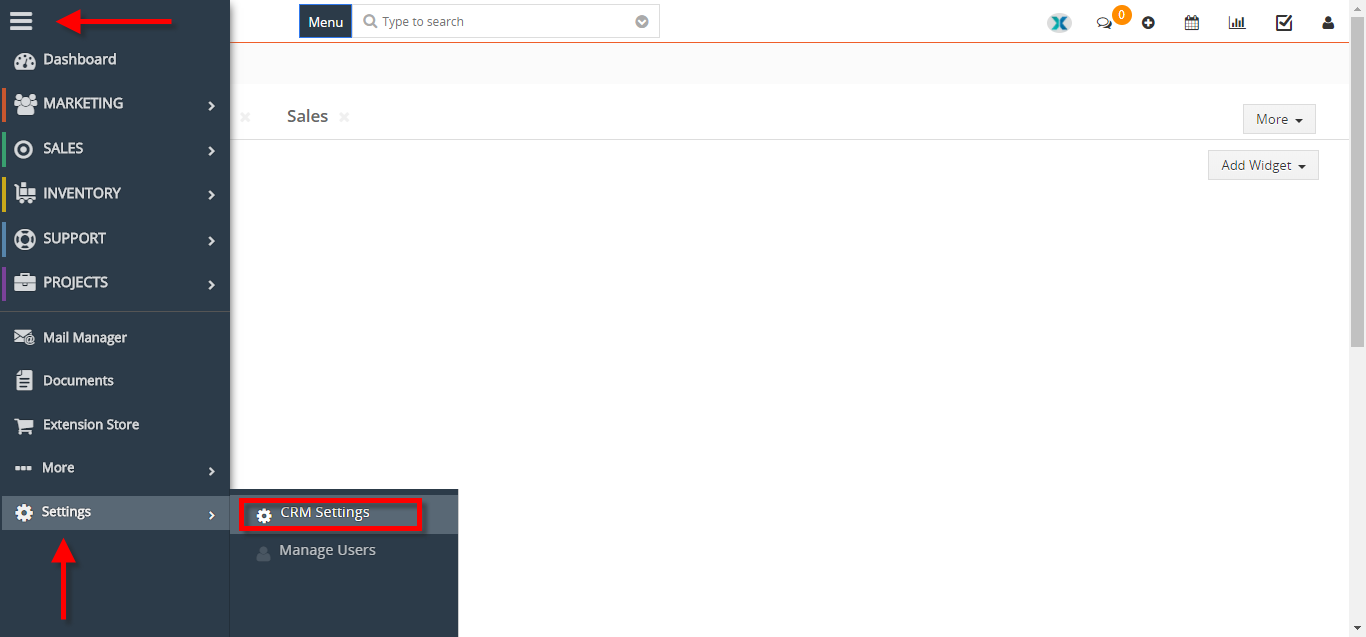 Under the "User Management" drop down menu select "Login History". Here you can see all the user logins detailed history.