For the last few months we've been working on a new extension that will transform VTiger into sophisticated email marketing/campaign tool. The extension will include a step by step wizard, easy to use "marketing list" (to load contacts/leads/organizations), review & send + confirmation/summary view that will show exactly what and when is going to be sent. In addition, it will support batch sending, meaning that you can schedule emails to go out over 15, 30, 60min instead of sending them all at once.
We also integrated Mosaico template builder with our campaign/marketing tool. Mosaico is an open source template builder which allows users to create amazing email templates, the functionality is very similar to mailchimp, constant contact or any other email marketing platform.
We are anticipating to have this vtiger extension available in the next month and would like to share the progress we made so far.
Start New Campaign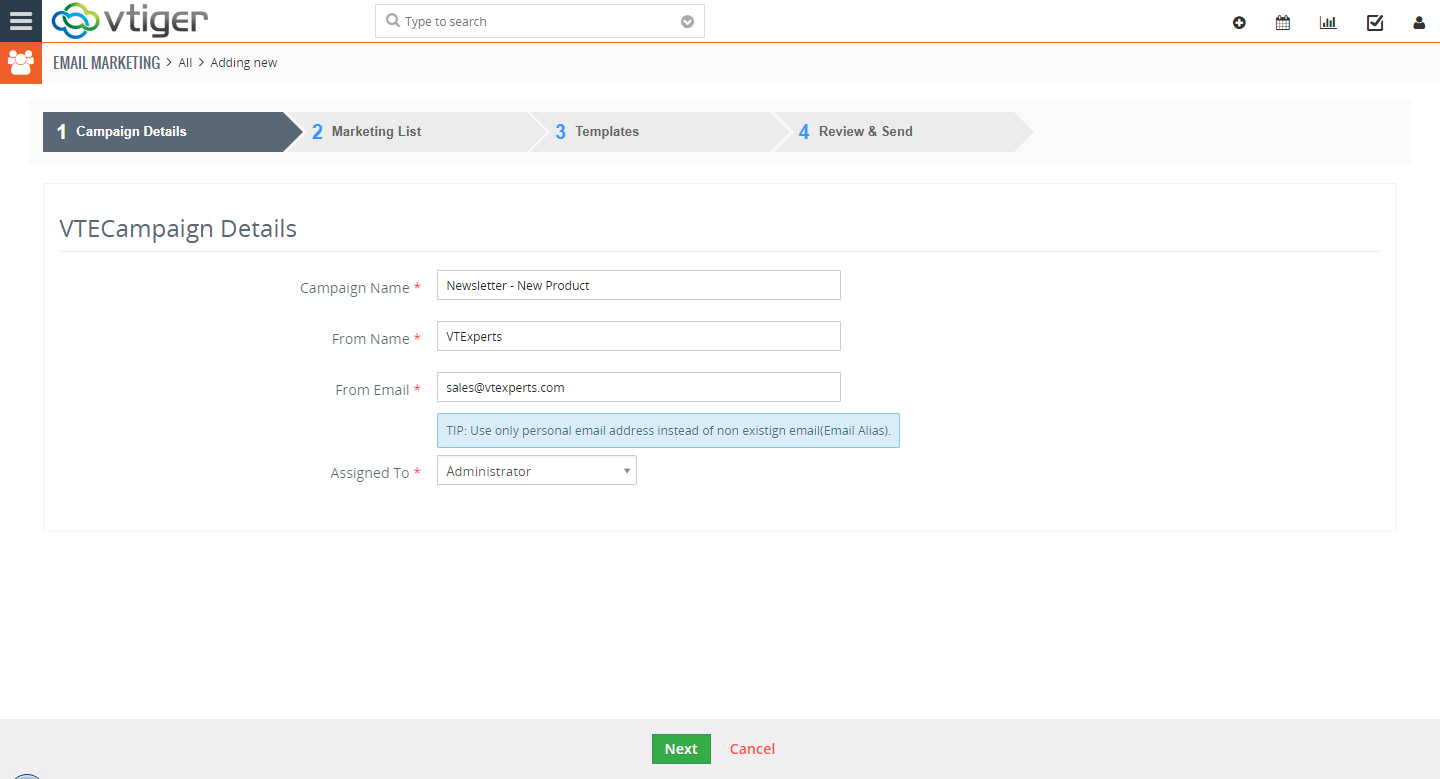 Load Contacts/Leads/Organizations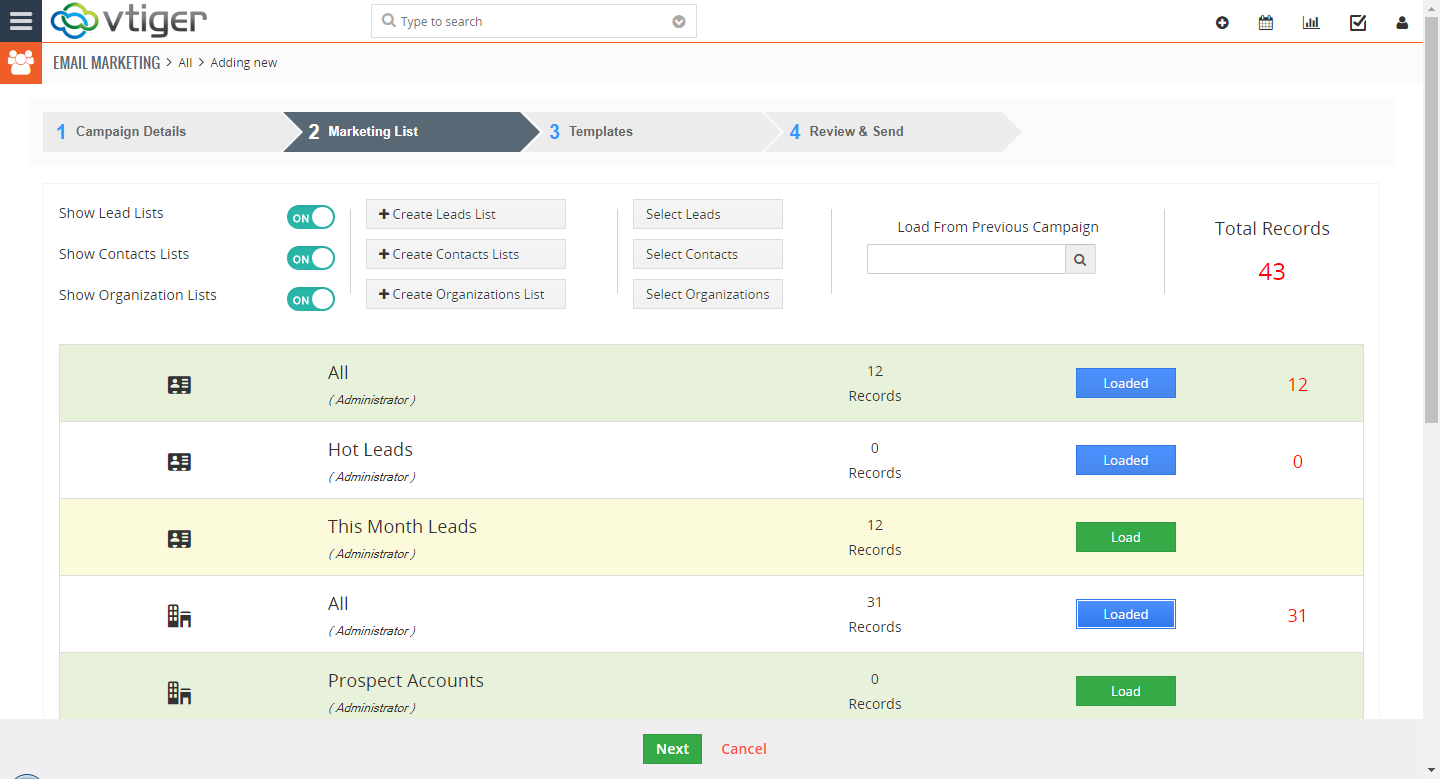 Select/Create Email Template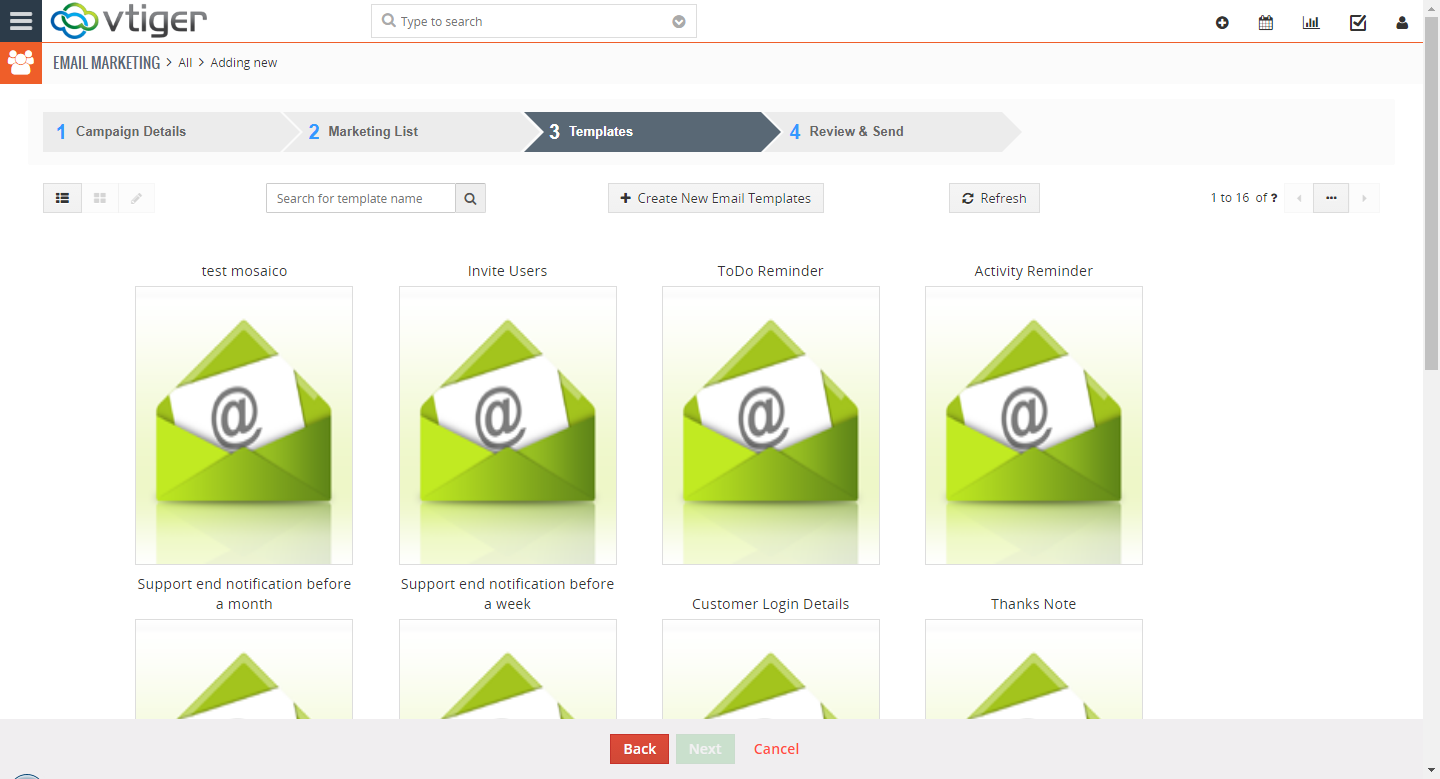 Mosaico Email Template builder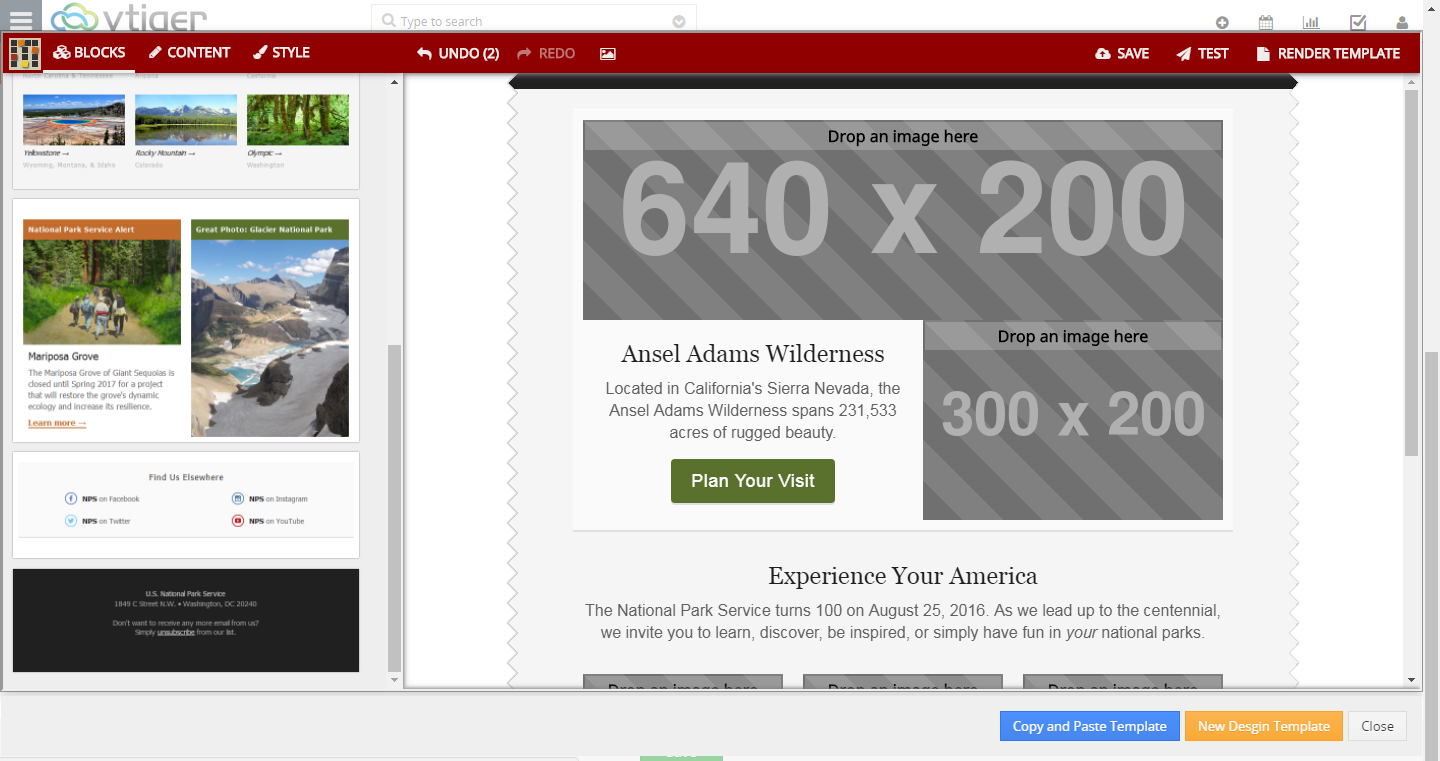 Review & Send/Schedule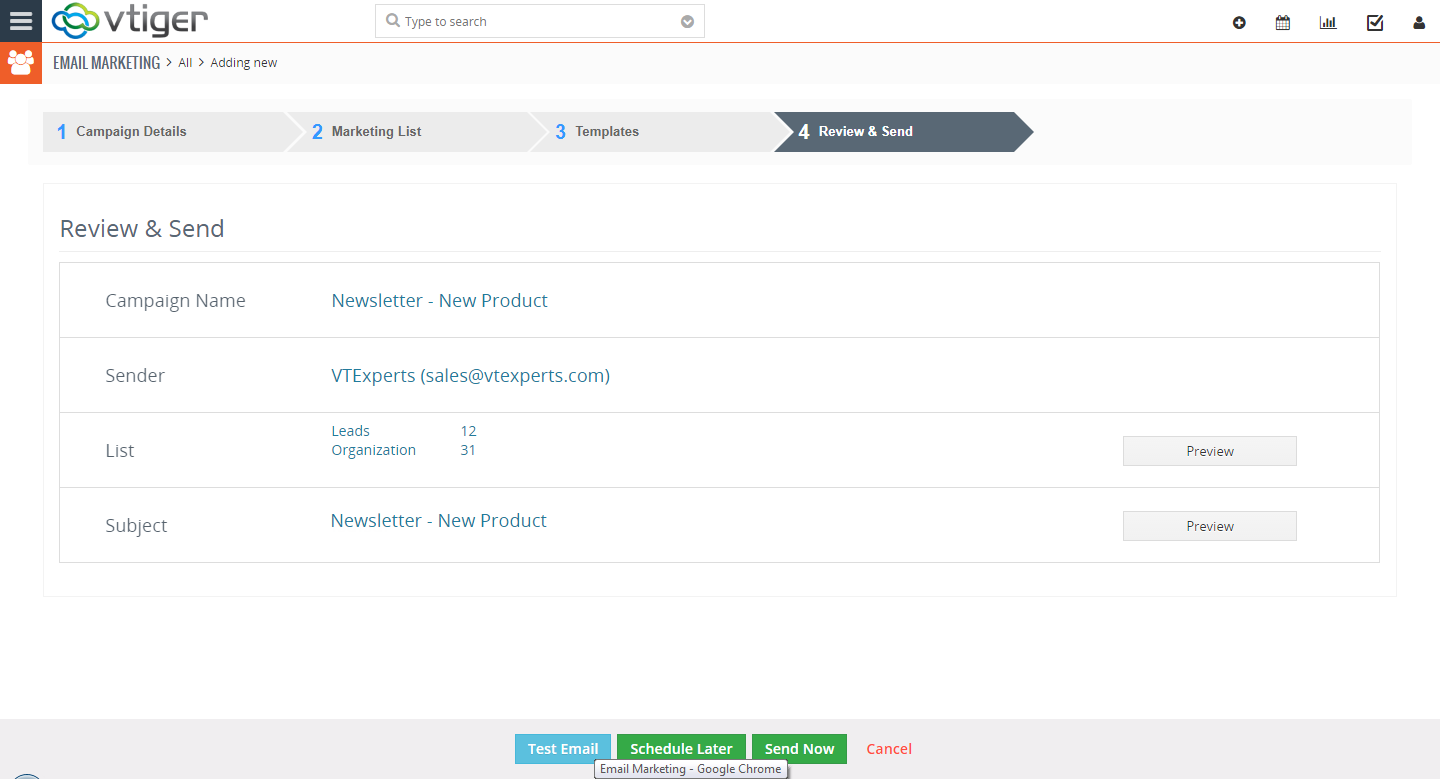 Campaign Summary/Charts