Administrators can completely redesign standard VTiger menu and transform into an easy to use and intuitive menu by using our Advance Menu Manger extension.
How to Customize Menu
Go to the "Menu" and click on the "CRM Settings".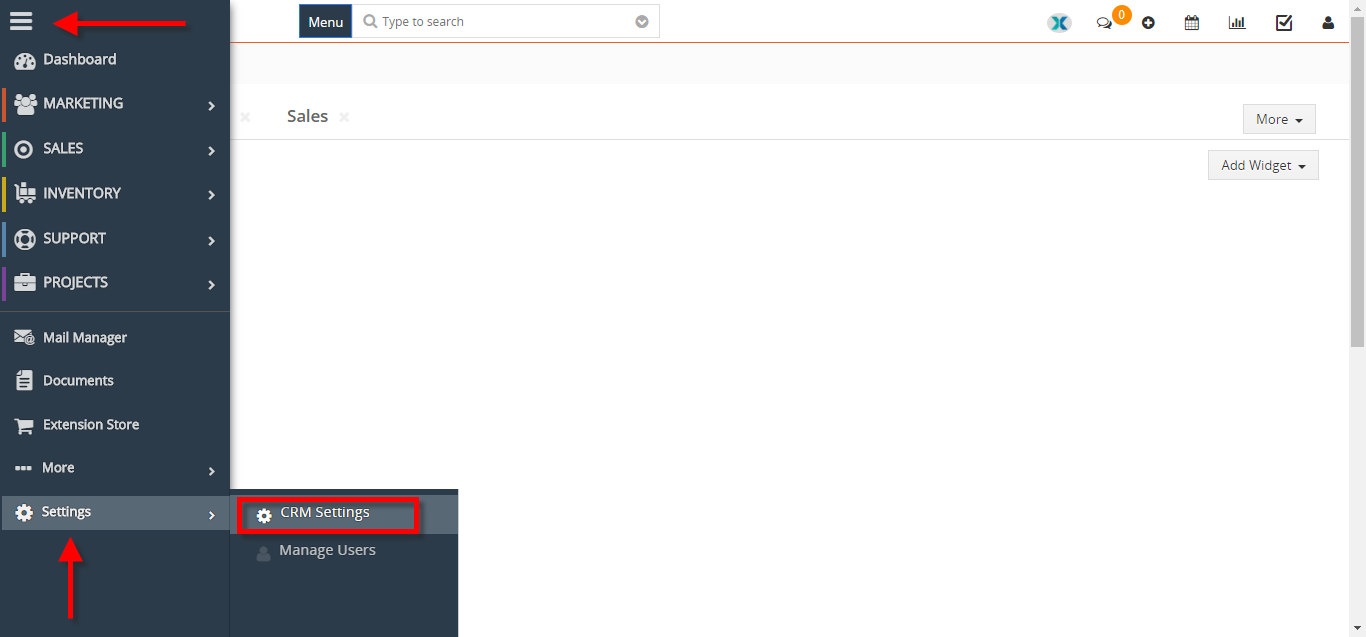 Click on the "Advance Menu Manager" under "Vtiger Premium".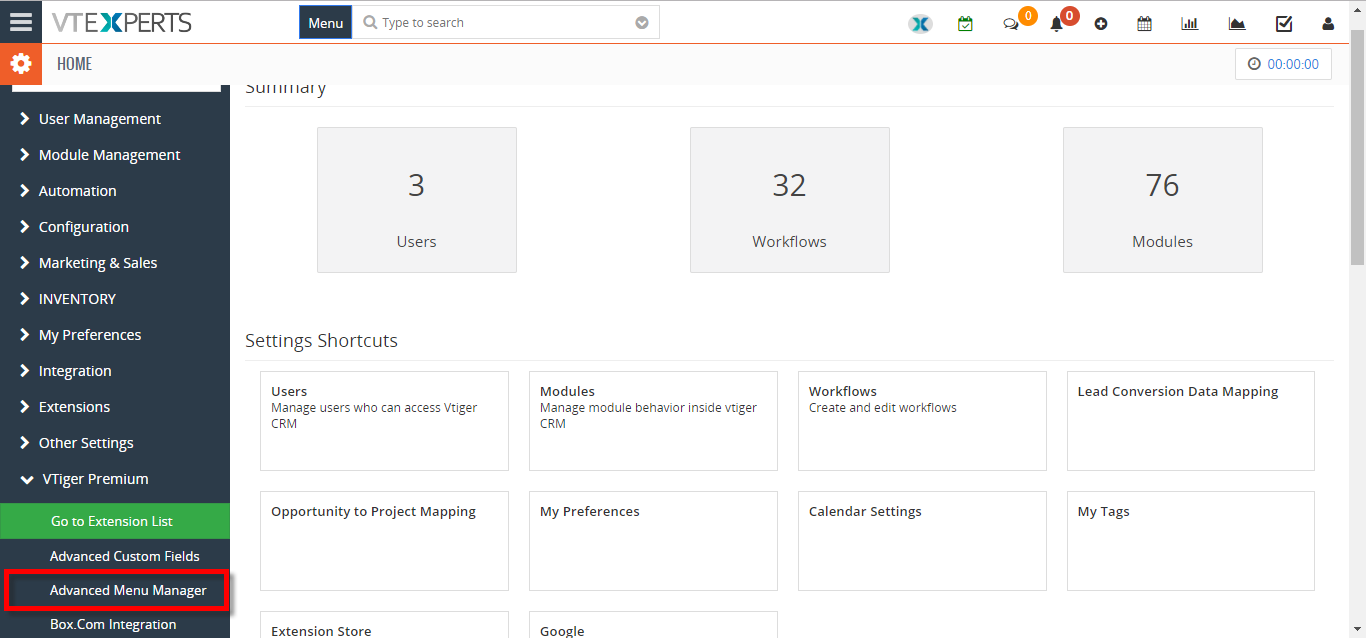 You can "Edit" the existing Menu item by clicking on the "Edit Icon".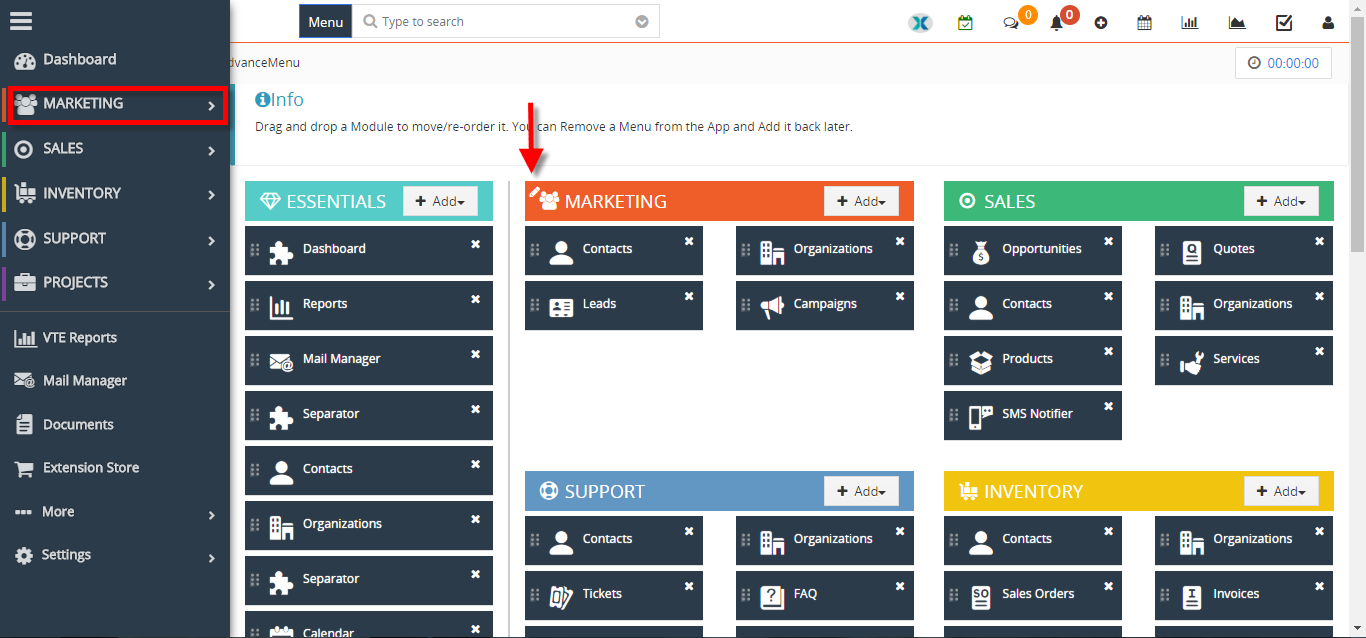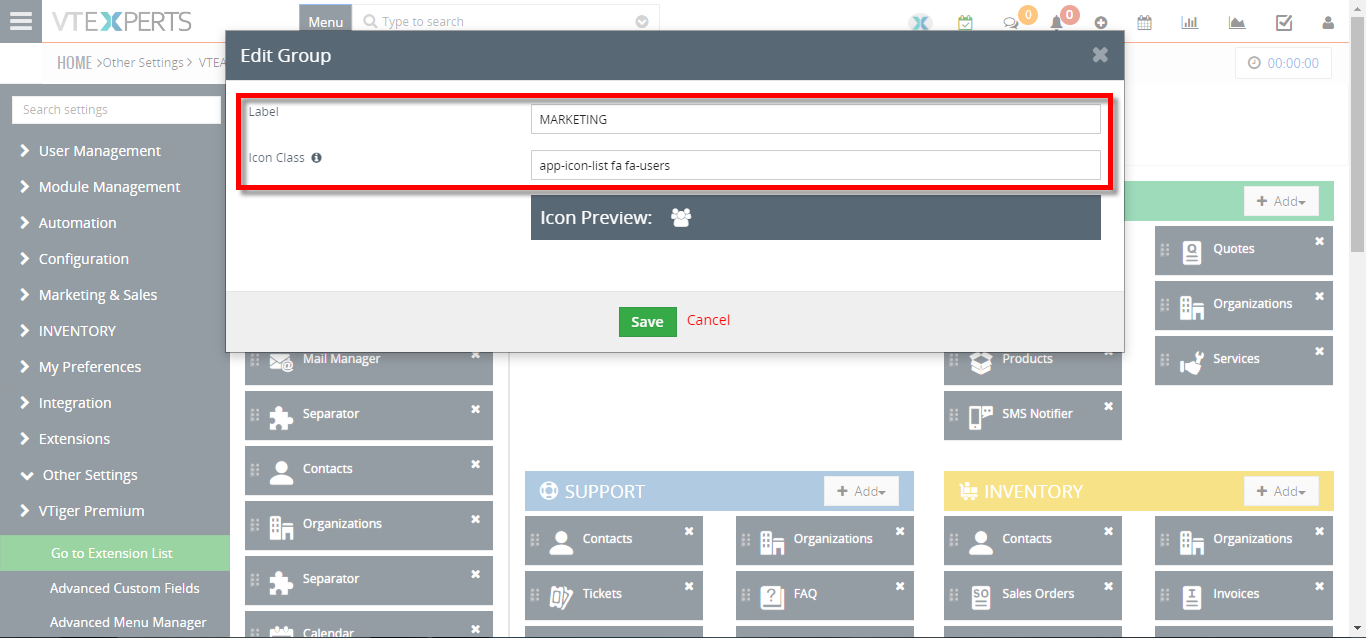 You can add a new "Module" in the list.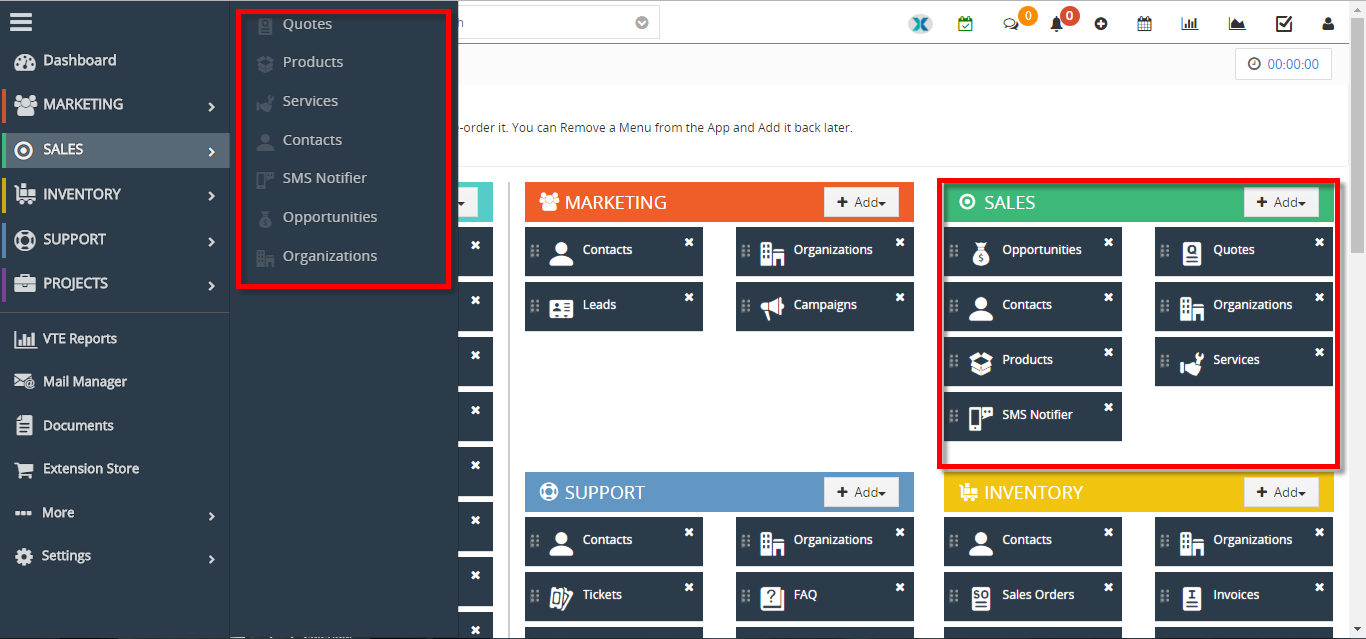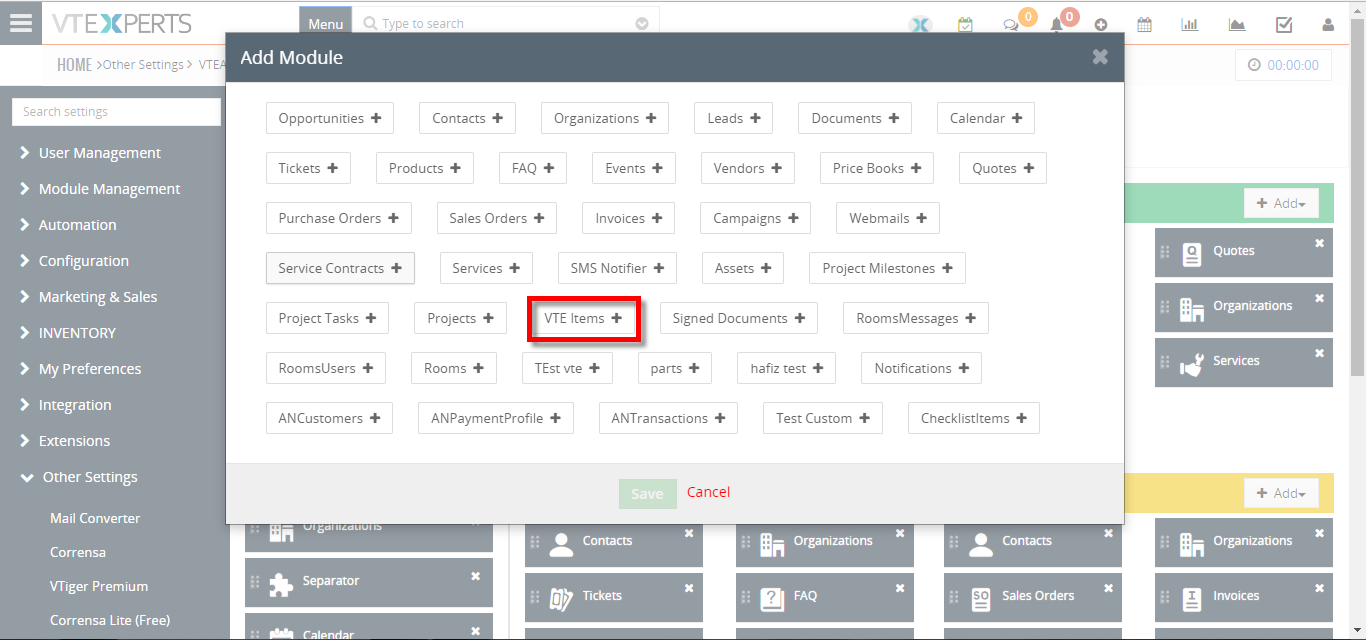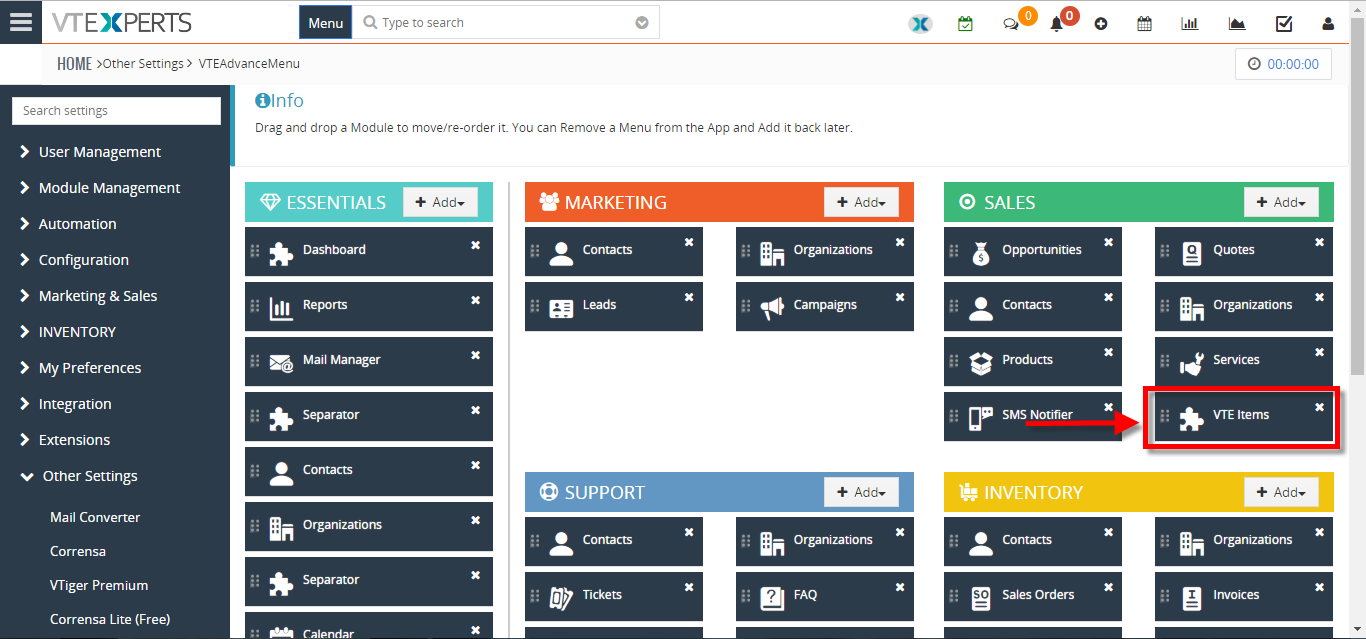 You can "Rearrange" items by using drag and drop.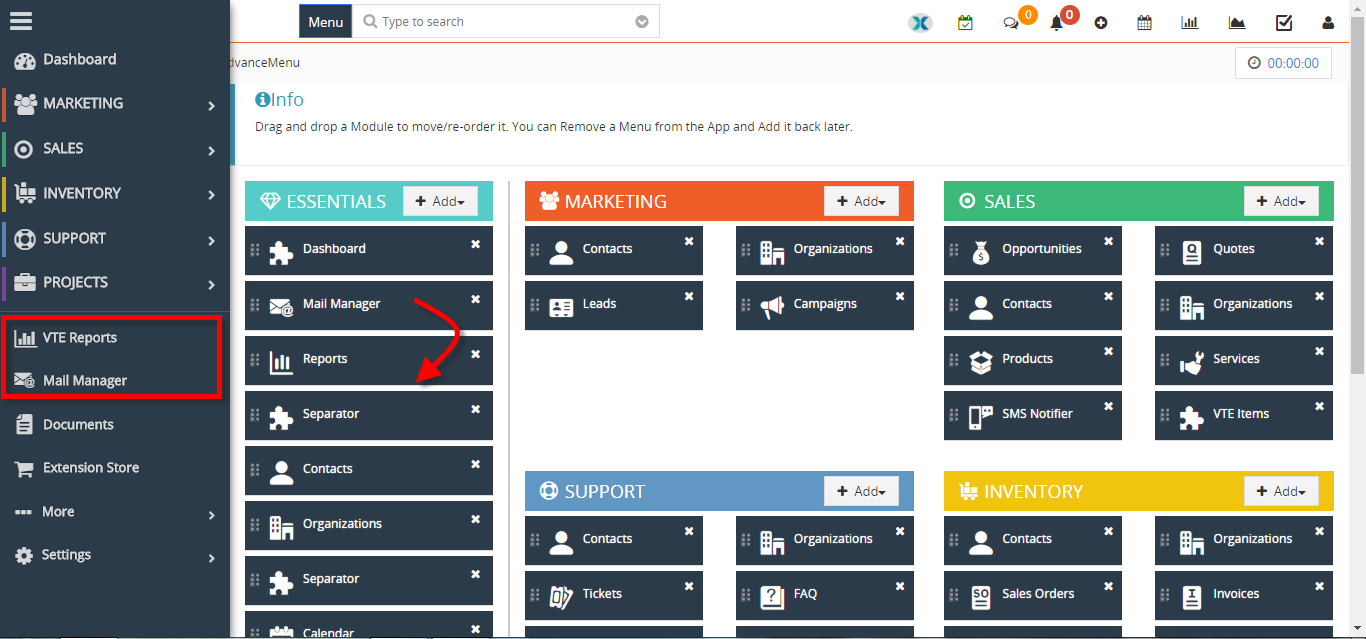 For further help, contact us on [email protected]. We'll be glad to be of service.