In VTiger 7 user can change the Record numbering sequence and Prefix. This feature help the user to configure the start sequence of the records and set their prefix which help user to mange the records in a very efficient way.
How to Change Record Numbering and Prefix
Go to the "Menu" and click on the "Settings" button and select "CRM Settings".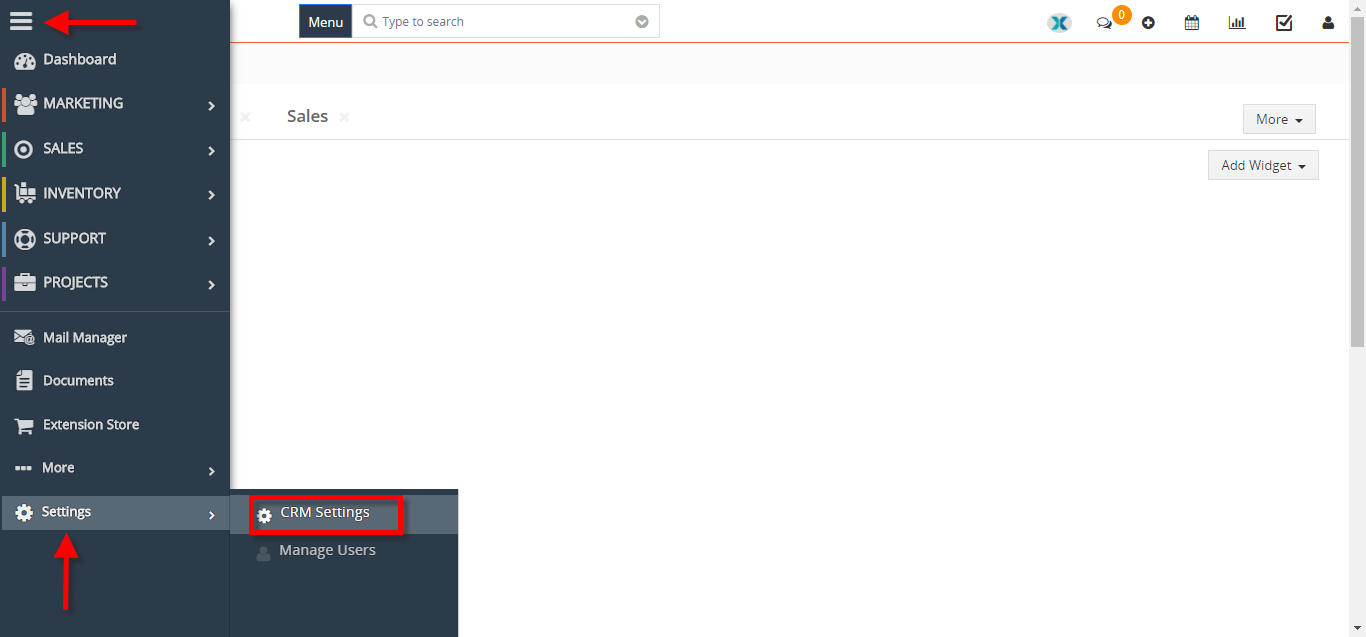 Under the "Module Management" drop down menu select "Module Numbering". From here you can set the Prefix and Start Sequence of the records.