In Vtiger 7, users can set the blocks to automatically collapse in the detailed view. This feature helps users to configure which information block they want to see more and which they use occasionally and keep them hidden by default.
How to Automatically Collapse Blocks
Go to the "Menu", "Settings", and select "CRM Settings"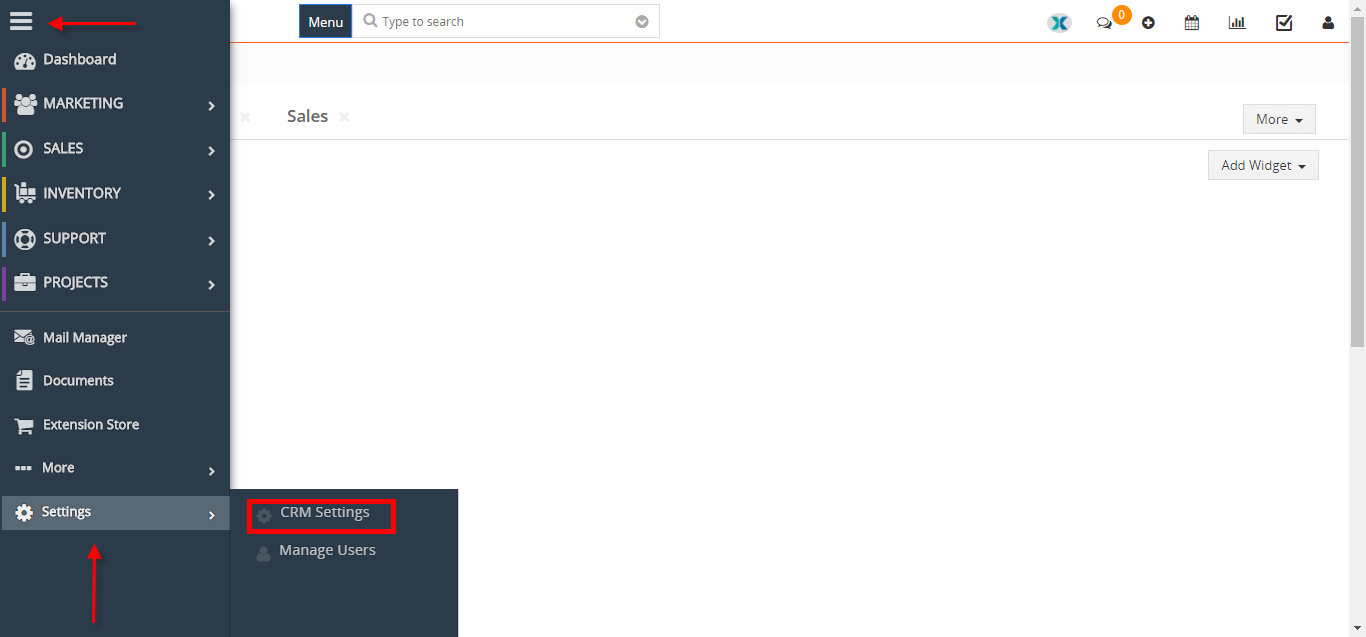 Under the "Module Management" block, select "Module Layout and Fields". From here click on the "Select Module" to select the module.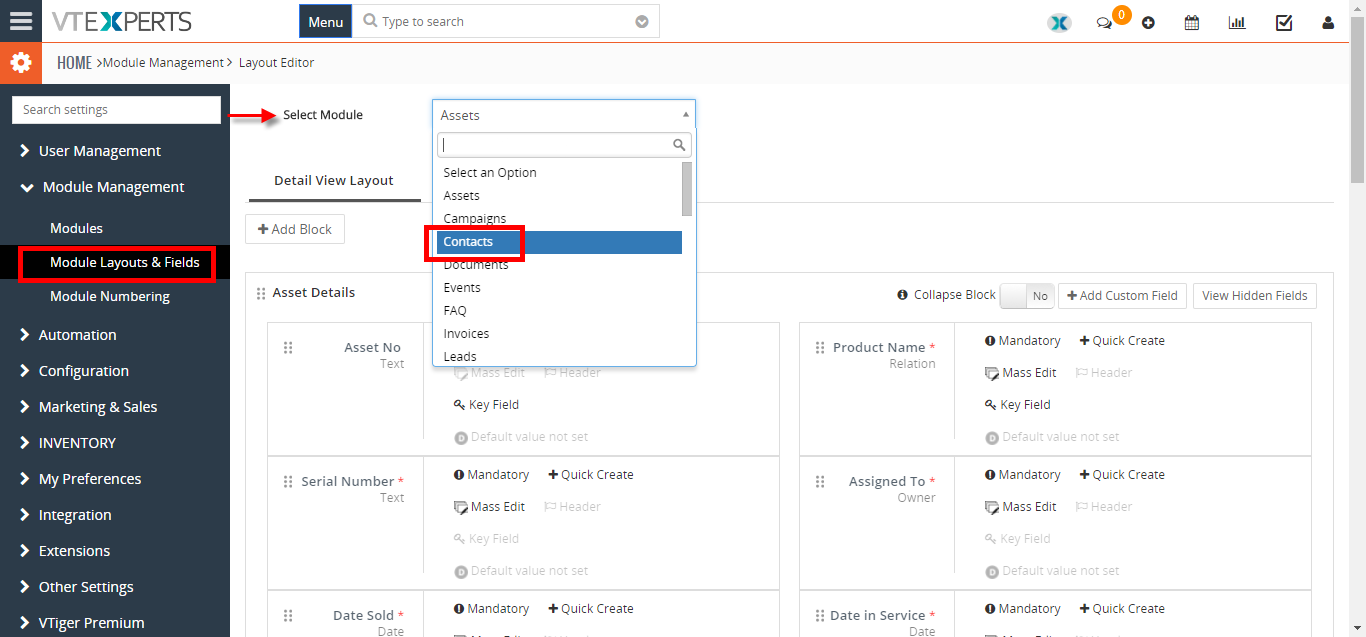 Here you can set the the block to collapse on the detail view by clicking on the "Yes/No Switch".
You can see that the block are collapsed in the detailed view.