– PREMIUM EXTENSIONS FOR VTIGER –
A comprehensive package that includes complete access to 80+ PREMIUM PLUGINS for VTIGER, security & performance updates, helpful tips and UNLIMITED SUPPORT for VTIGER.  It is essentially an extension store built by VTExperts, which allows administrators to install & use all our extensions on VTiger Open Source/On-Premise (Self Hosted) for a low monthly fee.
We will send you instructions on how to download & install it on your hosted VTiger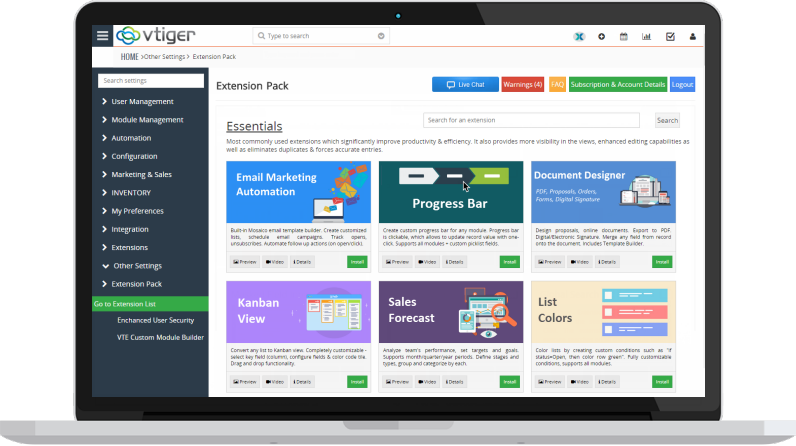 80+ EXTENSIONS
Over 20,000 hours of development went into designing these VTiger CRM extensions. Our plugins are known for being very agile & customizable, easy to use, install and adapt.
All the extensions are compatible with VTiger Open Source(Self-hosted/On-Premise).
Utilizing the extensions will you get more visibility, improved efficiency, enhanced automation, customized analytics & reports, 3rd party application integrations & much more!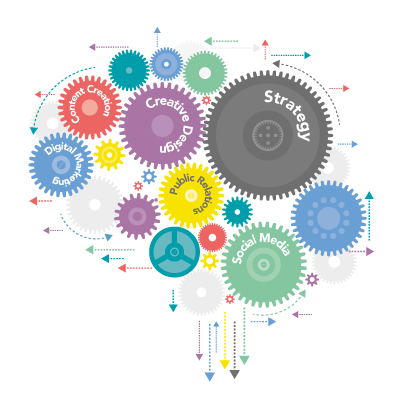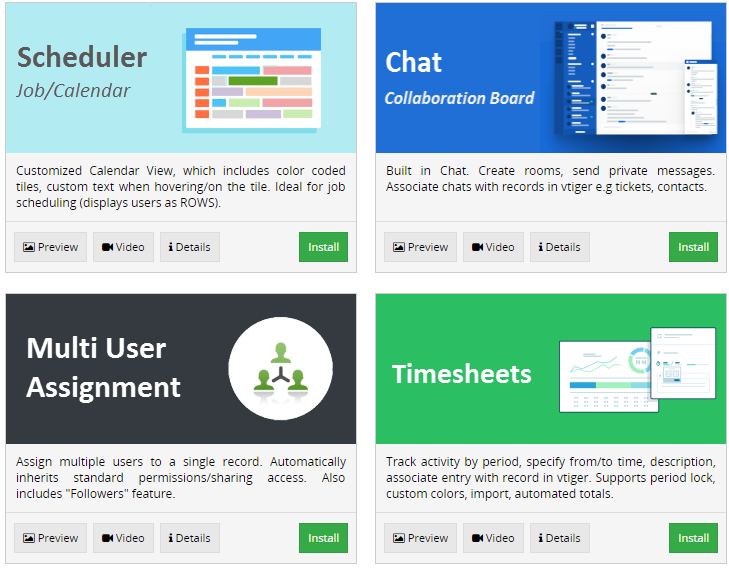 EASY TO USE
Extension Package comes with an easy to use interface which allows to search, preview and install or upgrade the extension with a single click. 
All the helpful materials, videos, screenshots, change log, related articles are accessible form the search/category view as well as extension detail view. In addition, All the extensions are categorized (Essentials, Automation, Sales, Support, Administrative, Productivity) to make it easier for you to scan through all our plugins.
Subscription management (signup, payments, invoice downloads) is also built into the Premium Extension Package and is just a click away.
SUPPORT & UPDATES
Unlimited support for VTiger &  Extensions comes standard! Our expert team will assist with extension configuration, best practices, as well as any questions related to VTiger.
We are constantly building new extensions and upgrading the existing ones to keep up with the latest version of VTiger. All new extensions are automatically added to Extension Pack and available for all the members at no additional cost.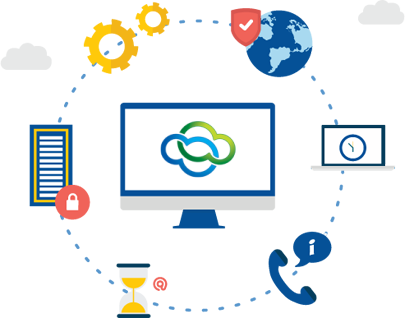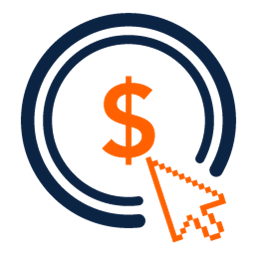 LOW COST
All Inclusive Extension Package is $69 per month per VTiger instance/setup (unlimited users) – it includes all VTExperts extensions and unlimited support. There are no hidden fees, long term contracts or cancellation fees.
Click here for more details on pricing.
We DO NOT charge "per user". It does not matter how many users you might have – the price will always be the same.
For reseller plans – contact us directly.